"The idea is to leave behind the 'one size fits all' that has long been the norm in offices. Humans are not made for that. Nature is full of randomness, nothing is linear. But the office has become linear and aseptic, it does not tell a story, it does not offer any experience."
On this 9th of June 2022, we are in the "Entreprise Durable" edition of Mediaplanet with Trends Tendances.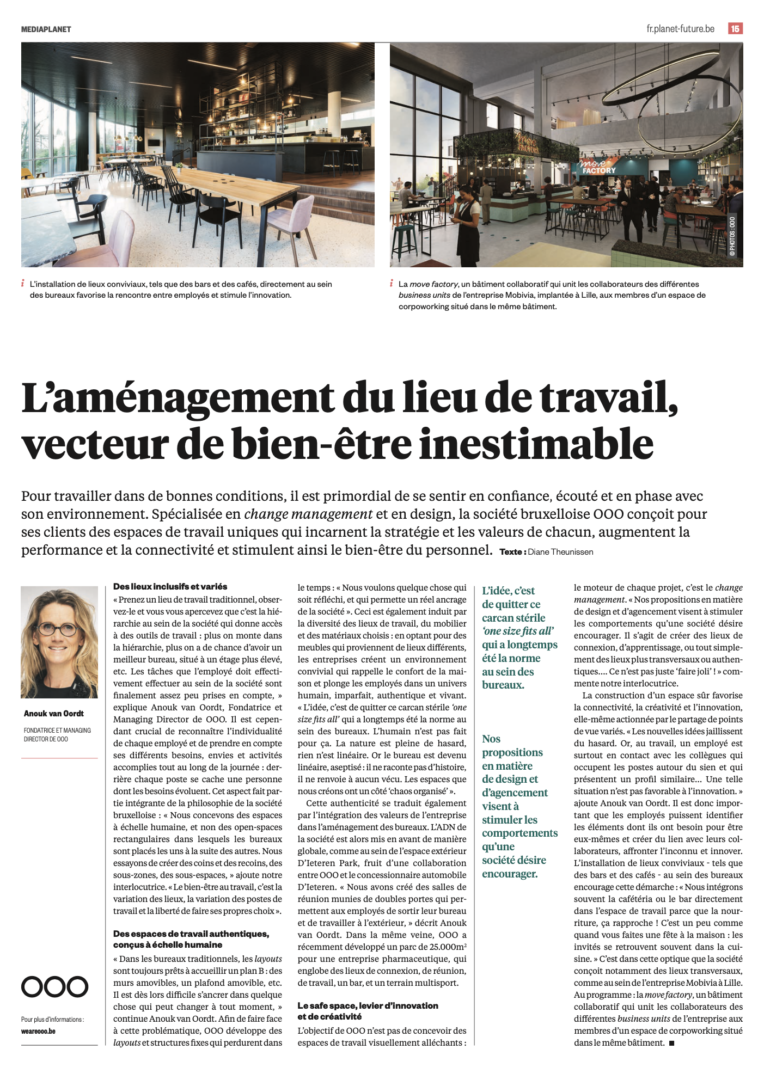 READ ALSO: The move FACTORY – a new unique place dedicated to entrepreneurs and mobility experts
To read the full edition, click here.