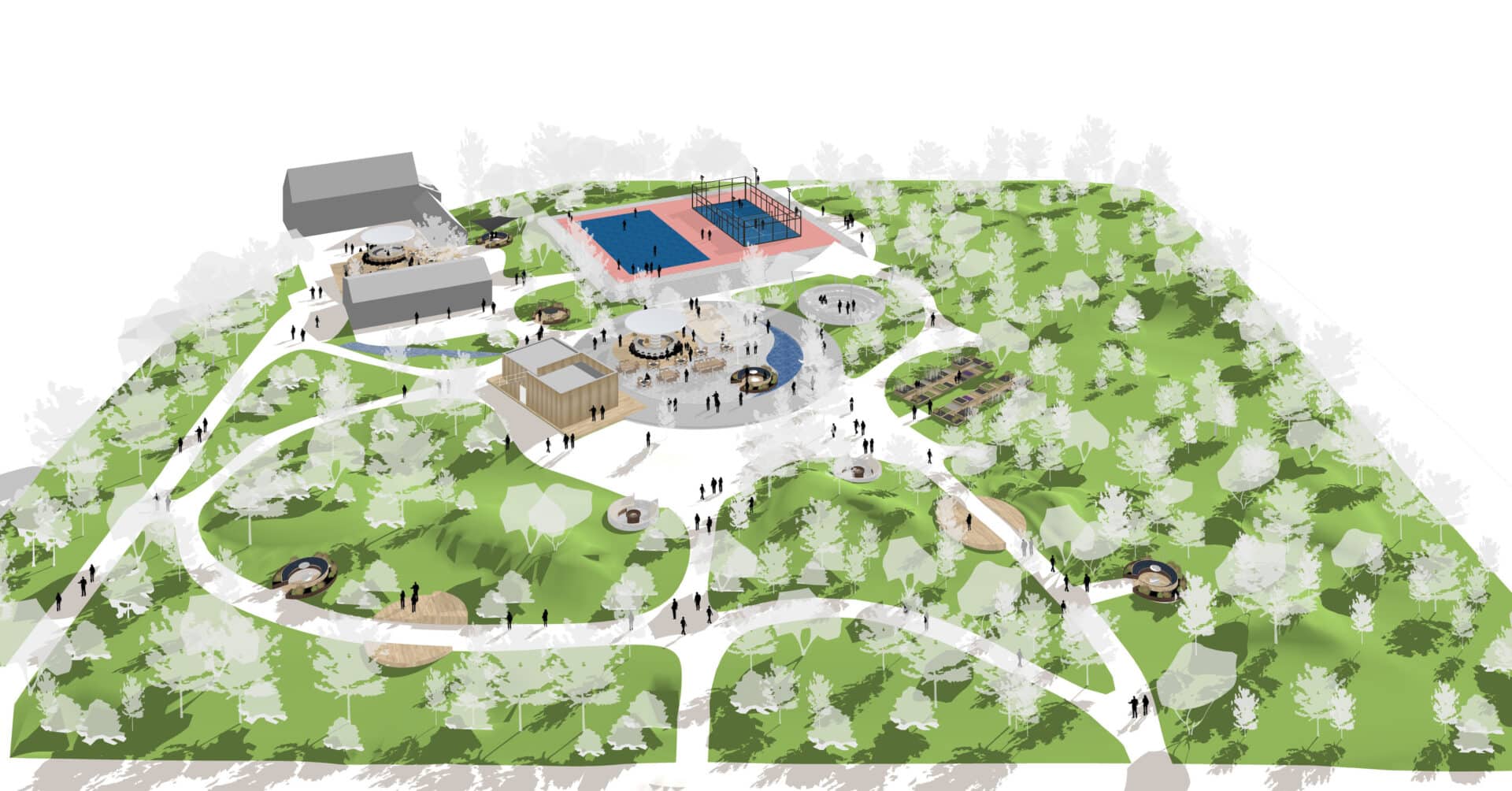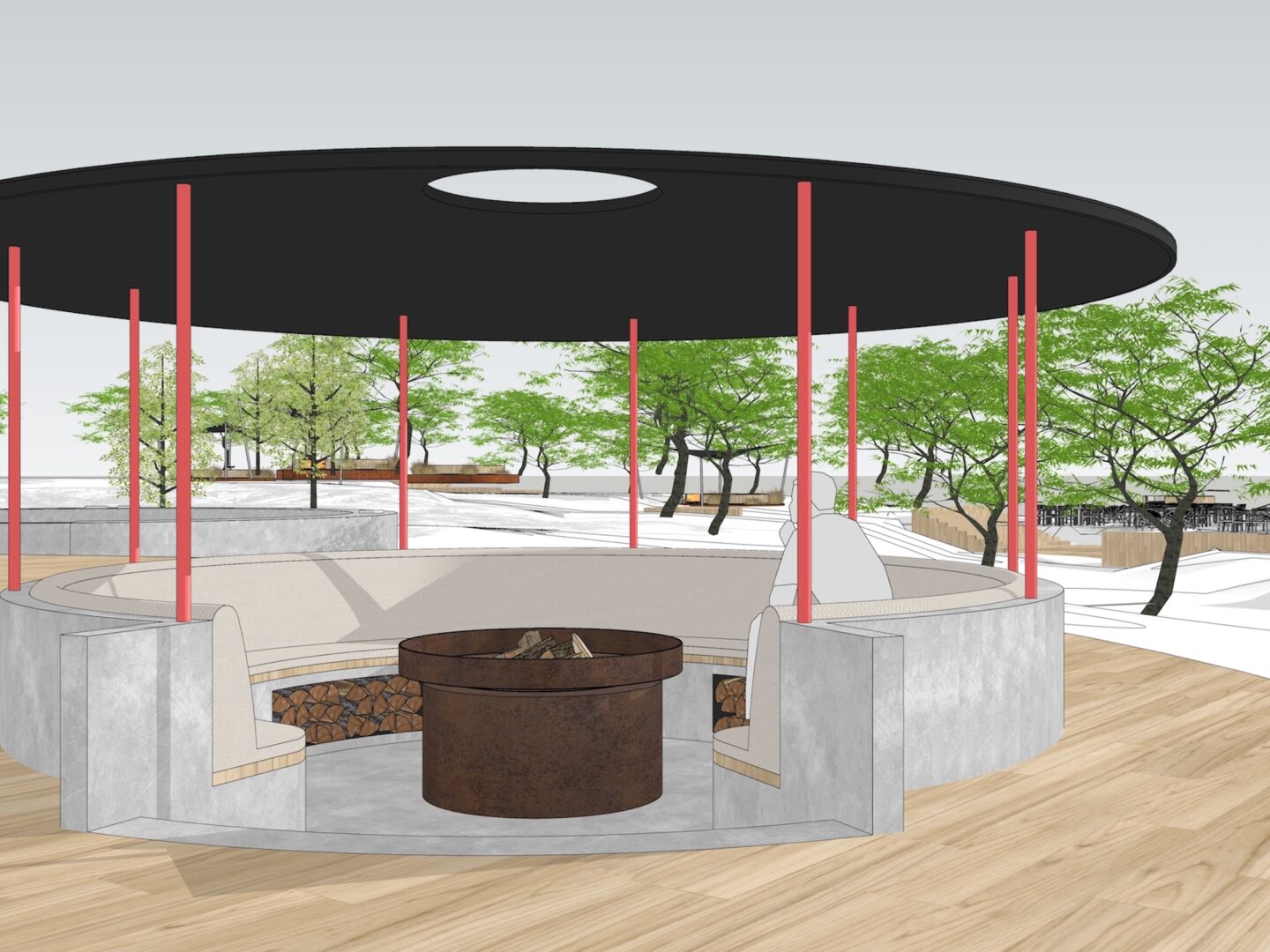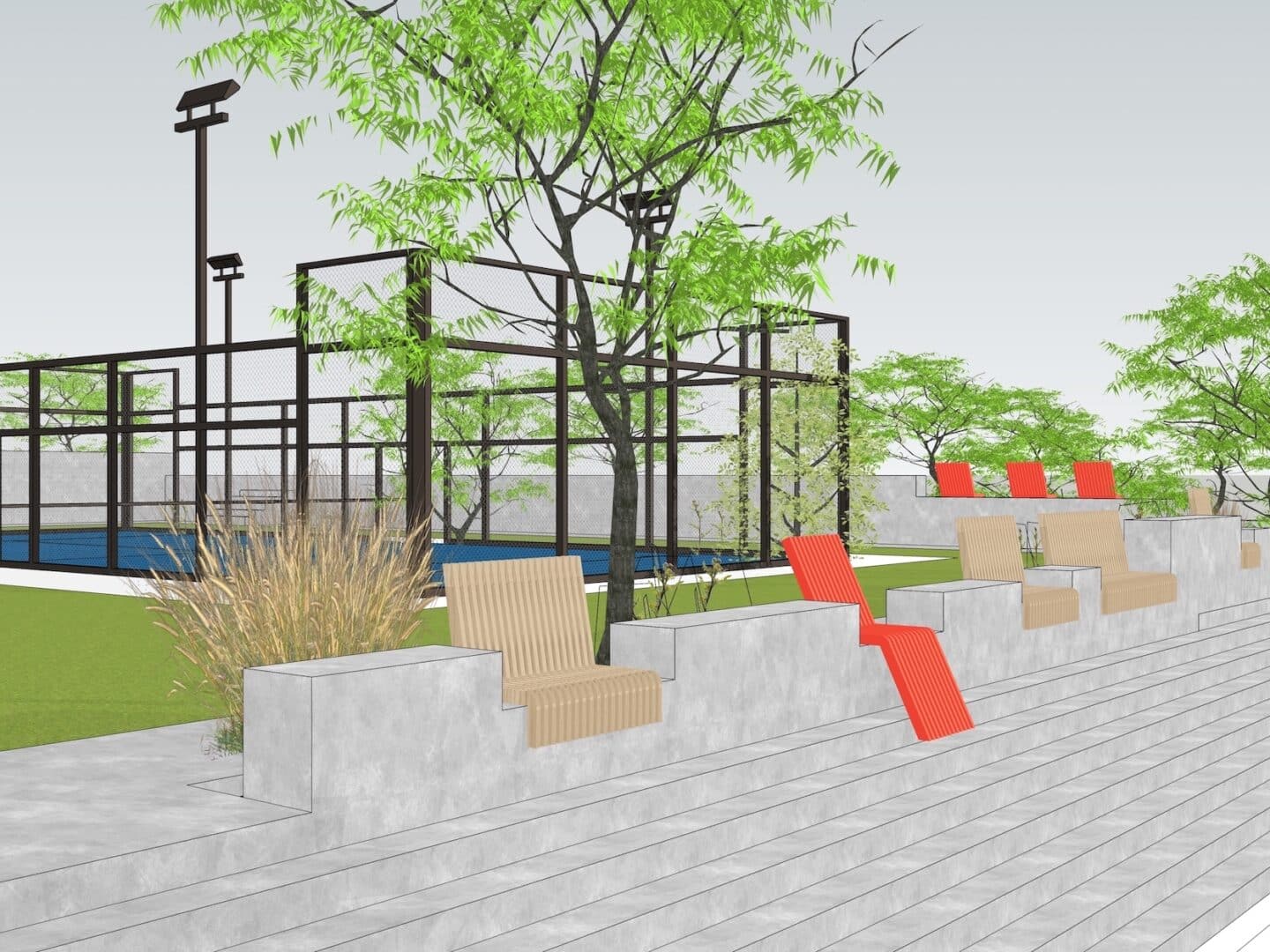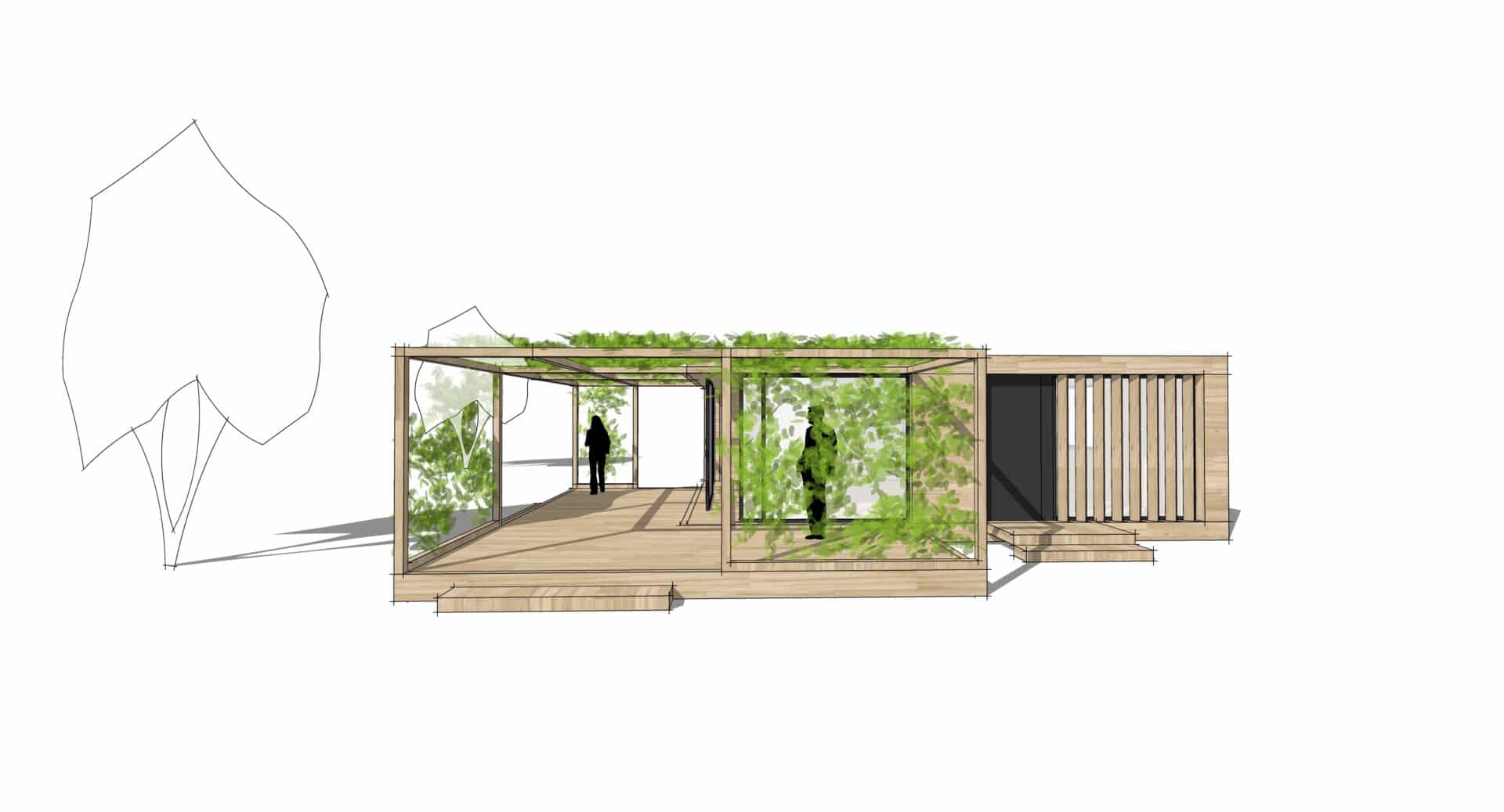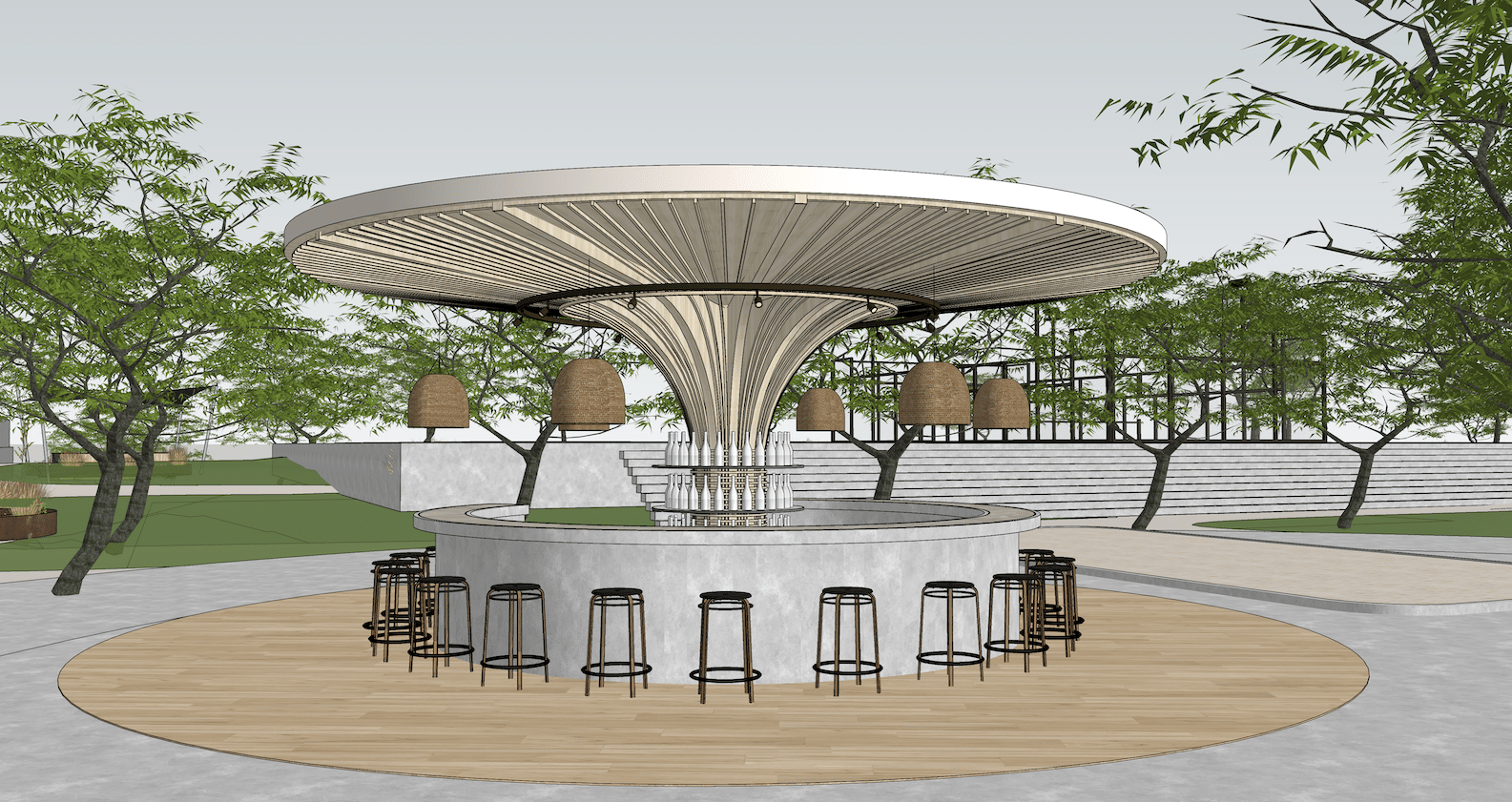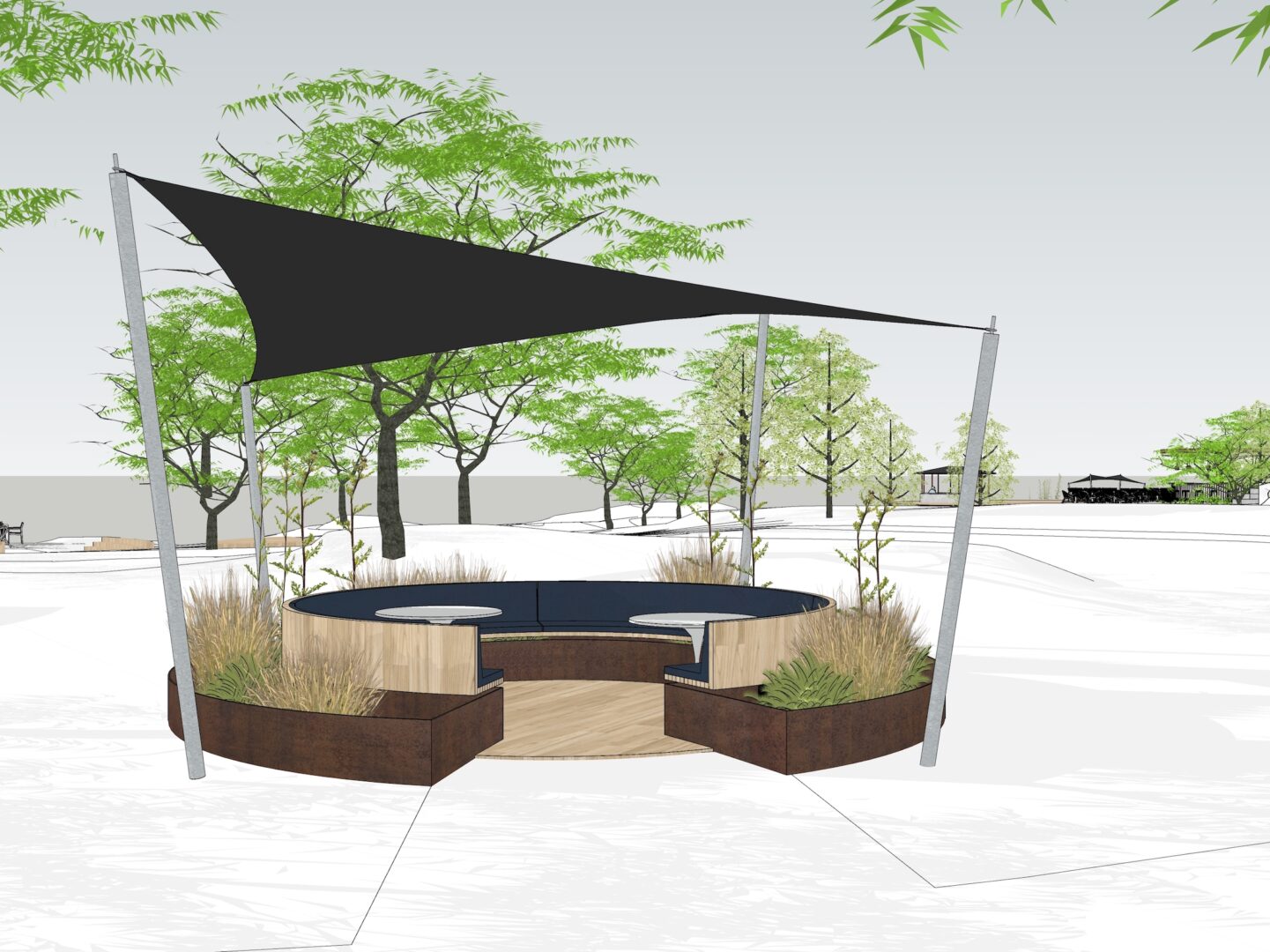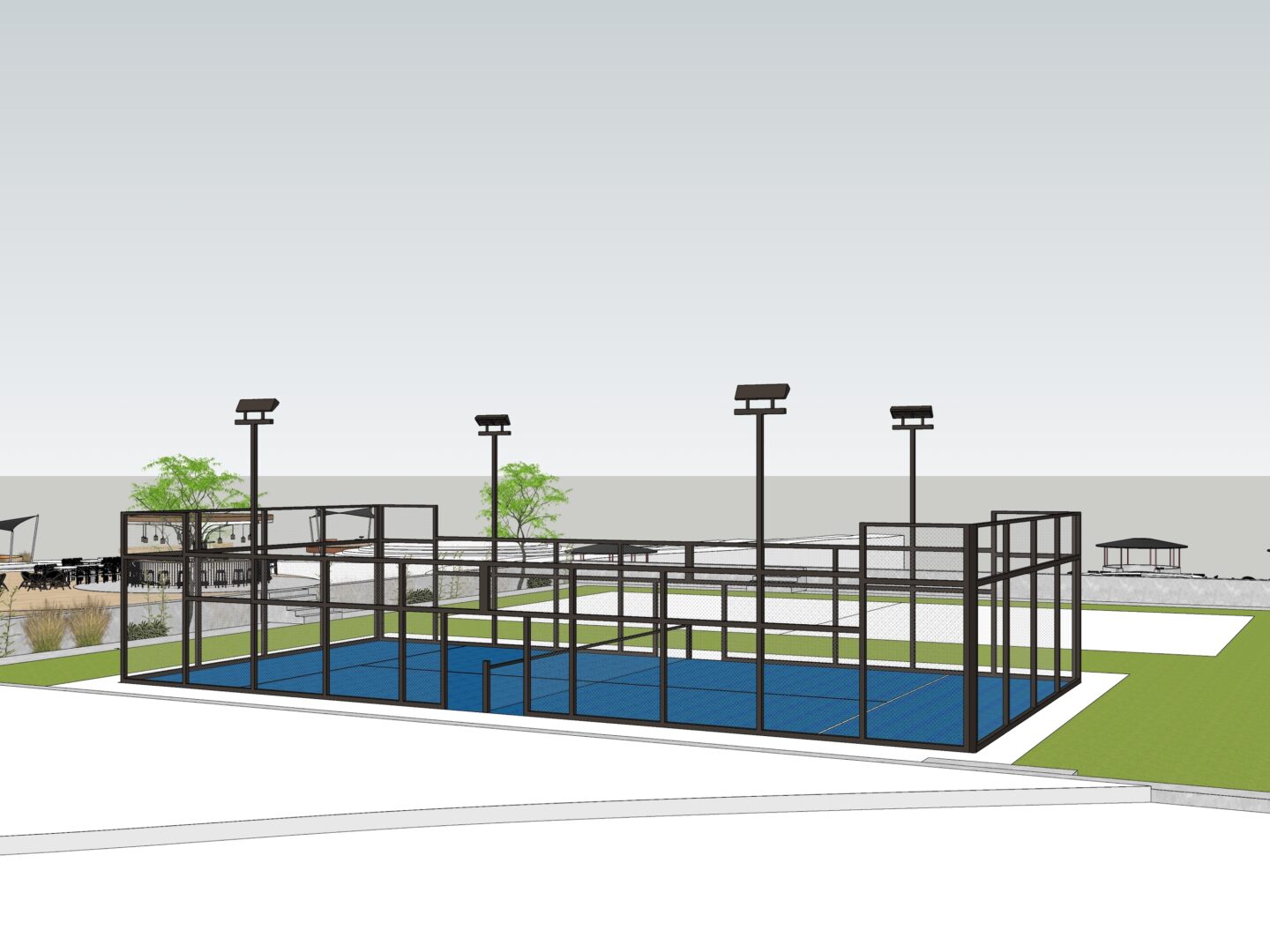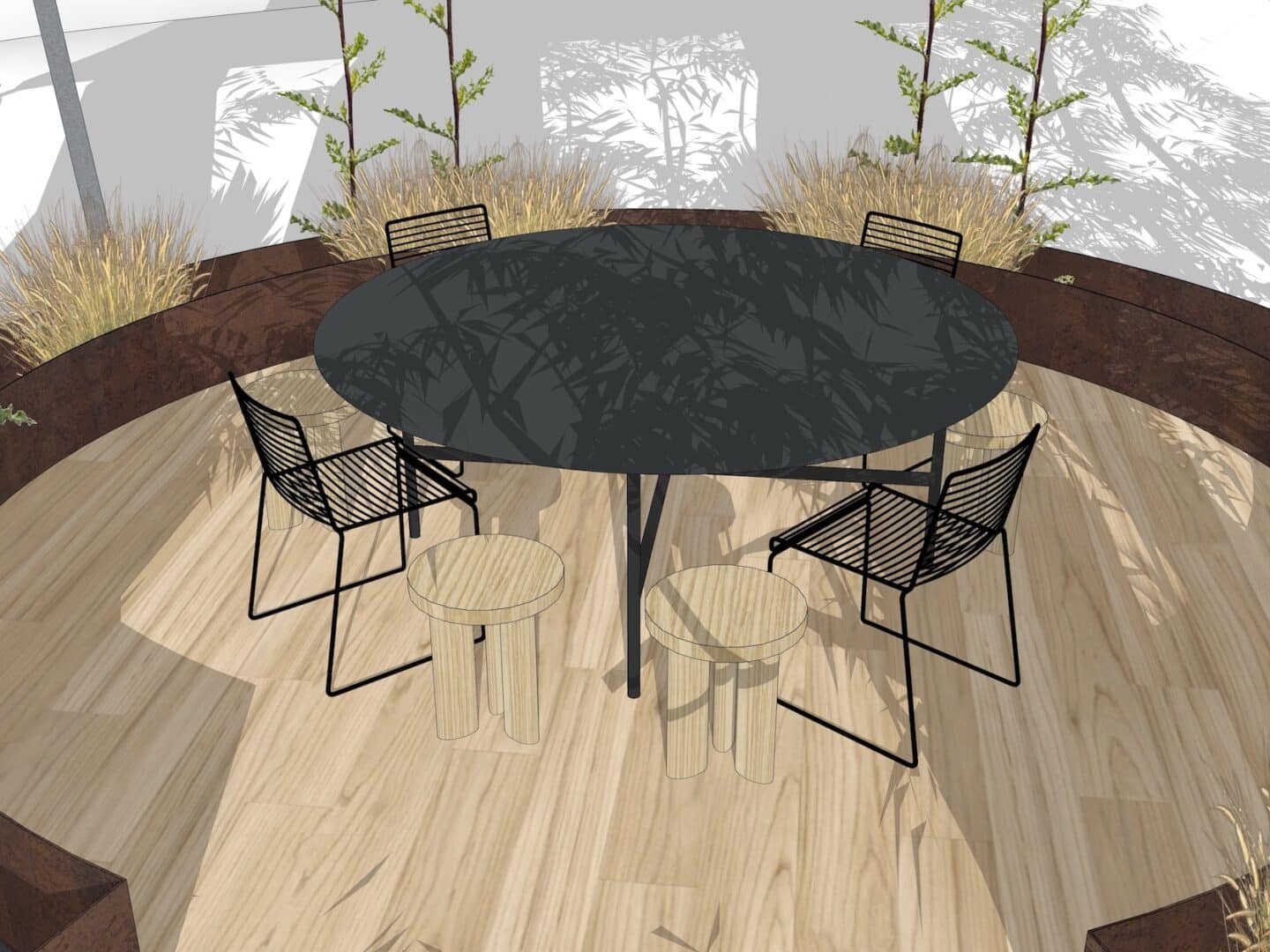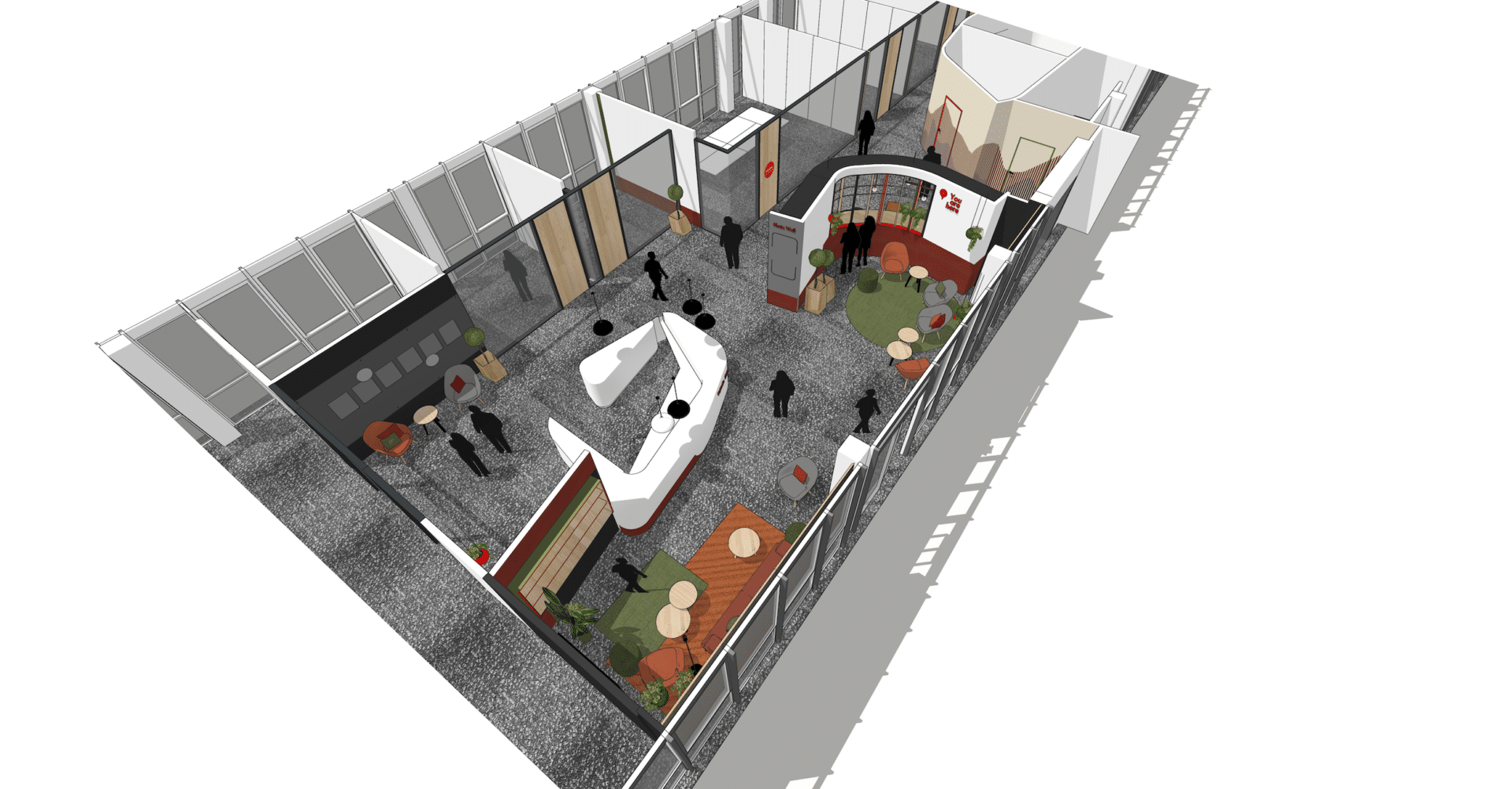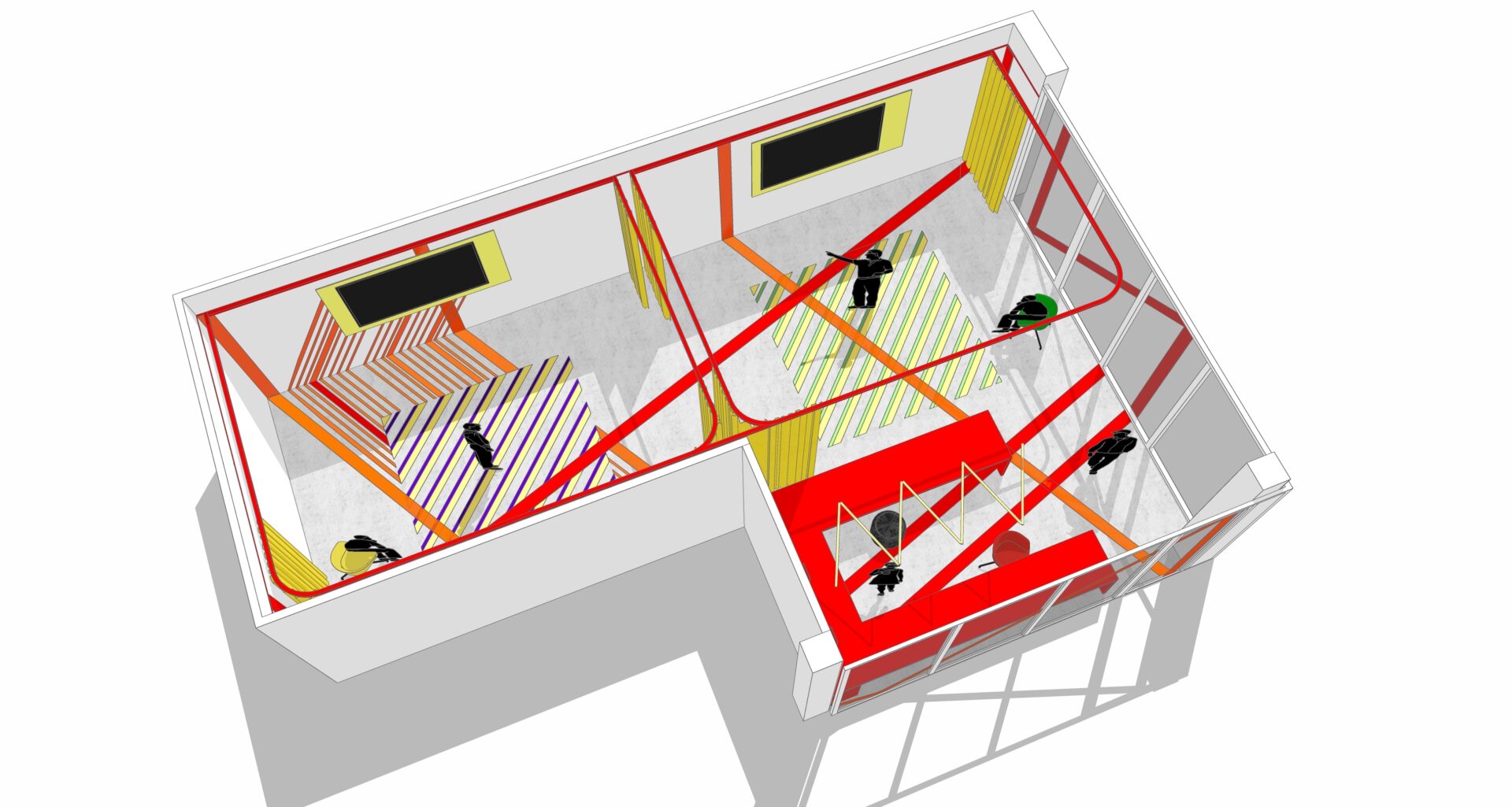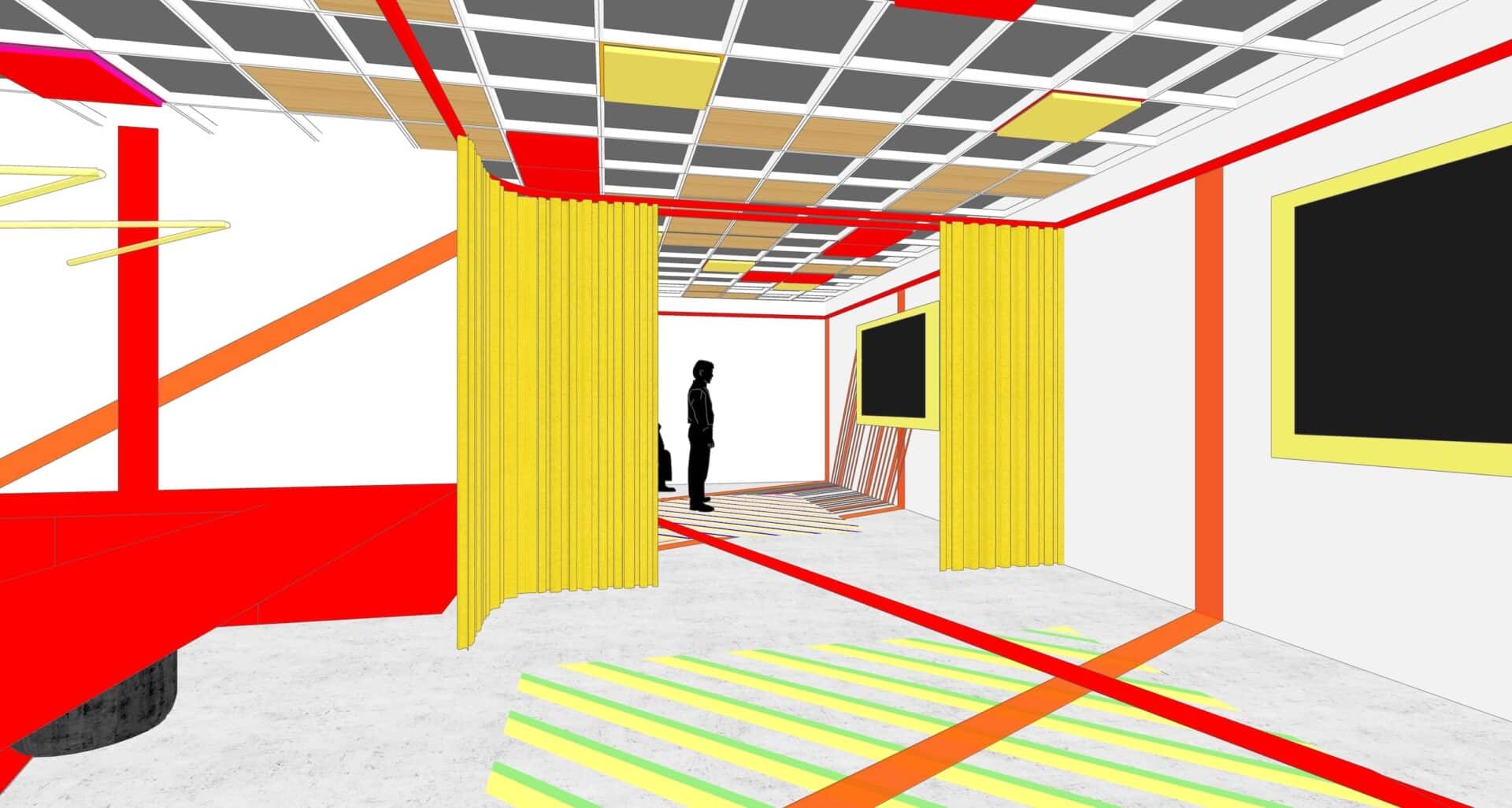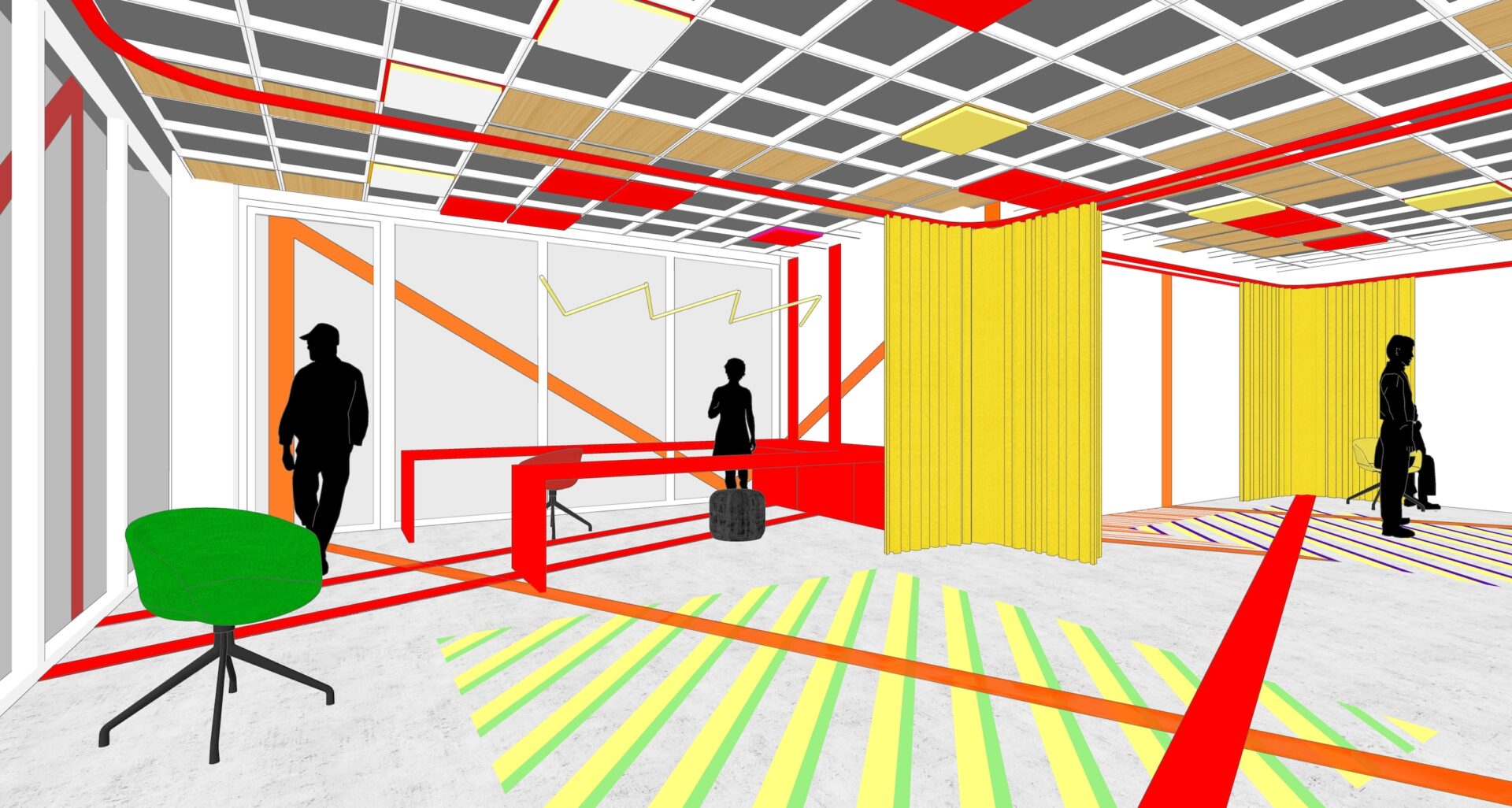 Pharmaceutical company, Walloon Region Project
Greening its employees
Global biopharmaceutical company.
2022 - 2025, under construction
14 000 m2
400 collaborators
concept
change management
implementation of the way of working
interior design
exterior architecture
The management of this pharmaceutical group is planning to transform its production site into a campus over the next few years. To turn it into a space with different types of living spaces.
Initially, they wanted to introduce a new way of working and create workspaces that reflected the company's values and objectives. The aim was to :  
Support the activities of the various employees and professions of today and tomorrow 

 

Stimulate exchange, interaction and collaboration between employees  

 

Take into account the diversity of users 

 

Connect their ambitions with their behaviour through the design and layout of interior and exterior space
Our client wanted to start by transforming part of the existing building and converting a huge outdoor meadow. They knew they wanted a multi-sports pitch and gave us carte blanche for the rest. We suggested that they develop this outdoor space as a link between the different buildings and turn it into a real working and living space to give their employees more 'green' space.   
In fact, no less than 14,000 m2 were laid out as a wild garden concept, alternating paths and vegetation with outdoor meeting areas, an innovation centre with a smart room, a bar, multi-sports and padel areas, a fitness trail, a vegetable garden and an arena.  
As our client's environmental ambitions are a priority, sustainability had to be at the heart of the design of the site and the workspaces. For example, the choice of plant species was based on the needs of the biodiversity present in the region. There is also a diversity of zones. Rocks for animals to find shelter. Wadis, a natural and attractive way of collecting (excess) rainwater and allowing it to infiltrate. Little lawn, little pruning, and therefore little management and destruction of the surrounding environment. We wanted to create a good general state of nature in balance with human activities. The materials used are essentially natural and local.    
Following analysis phases in which all employees were involved, Out Of Office was able to define a vision shared by all stakeholders, as well as the future uses of the building concerned and the meadow. This was followed by the complete design and layout, as well as site supervision (in collaboration with a landscape gardener for the meadow). 
The adventure continues. Other areas of the site are currently being redeveloped. Our client also wants to add smart rooms to the meadow (the current one is reserved all the time by their employees 😊).   
6 different environments have been created in the meadow
Work areas >> with outdoor meeting spaces
Innovation centre >> a smart room with a meeting room and a large break-out area
Arena >> for gatherings
Multi-sports pitches and padels
Vegetable garden
Bar