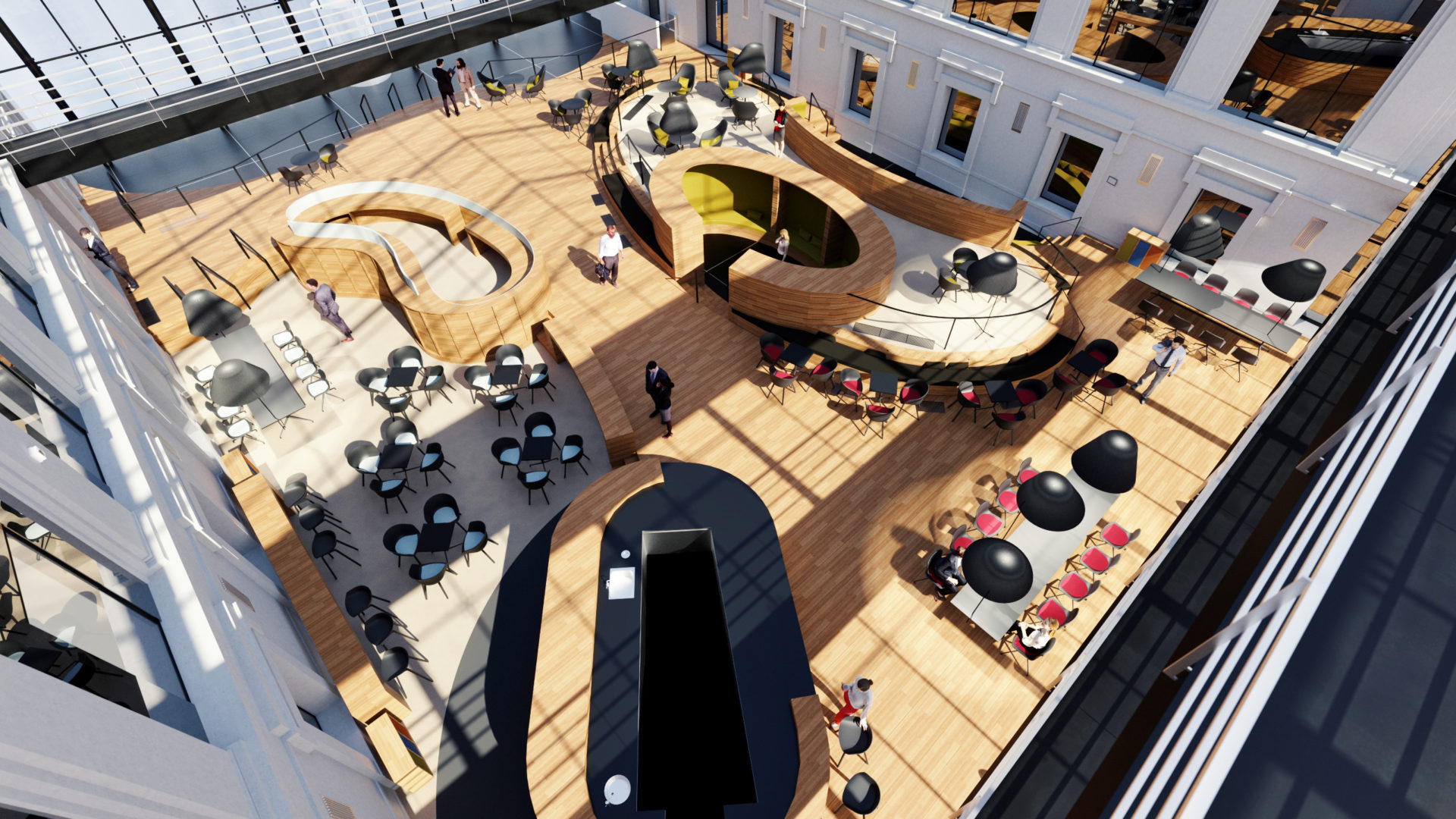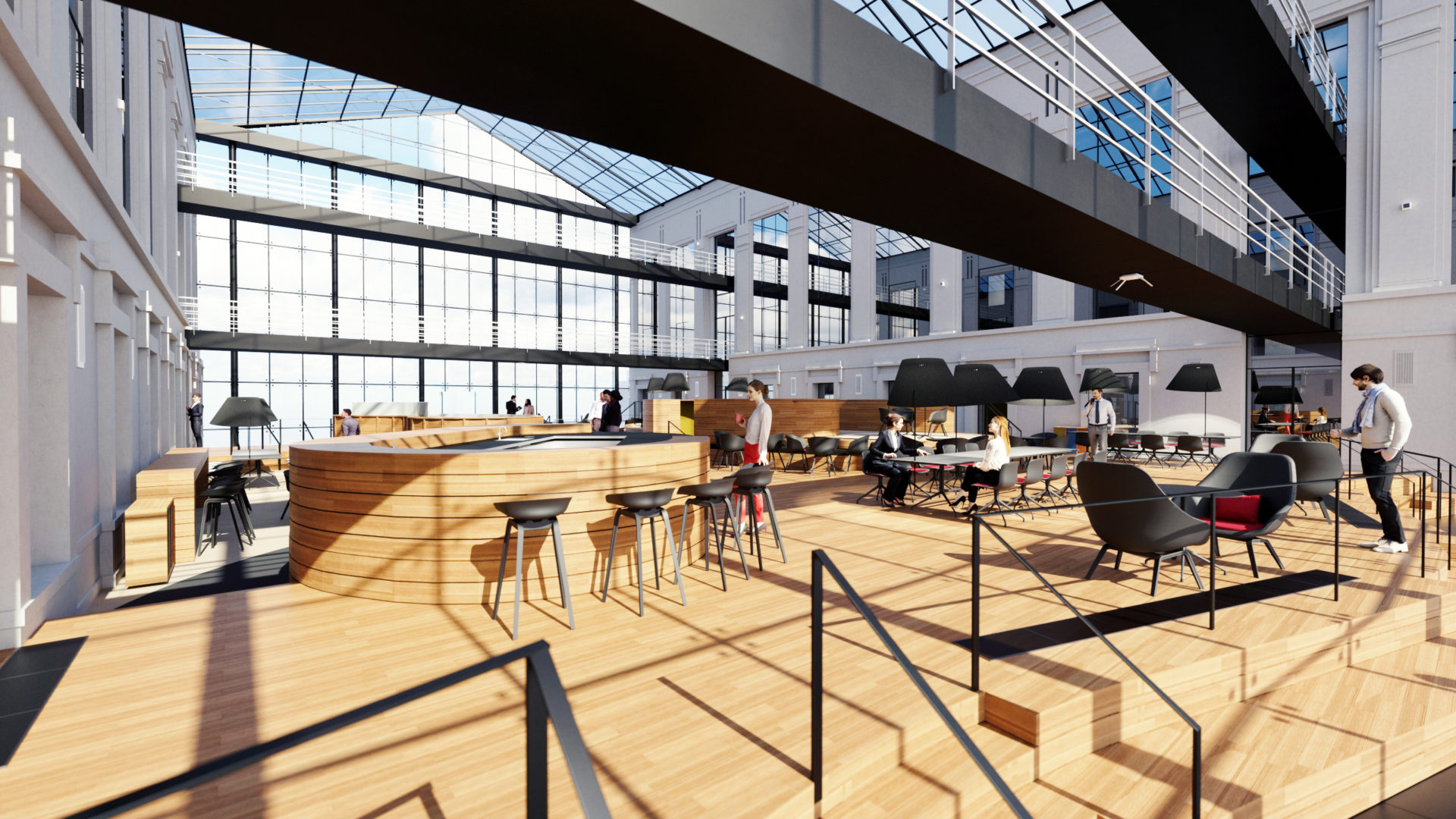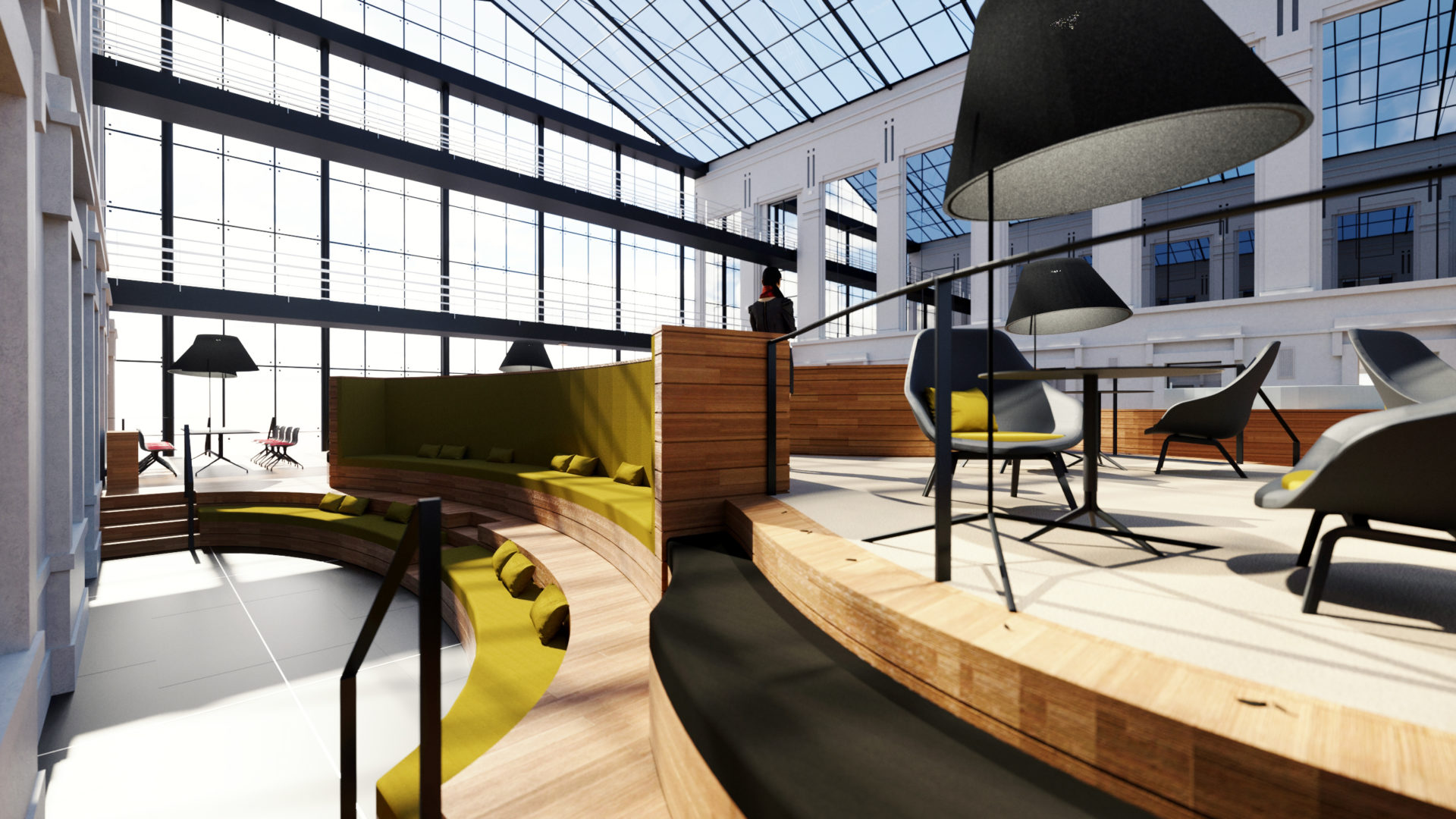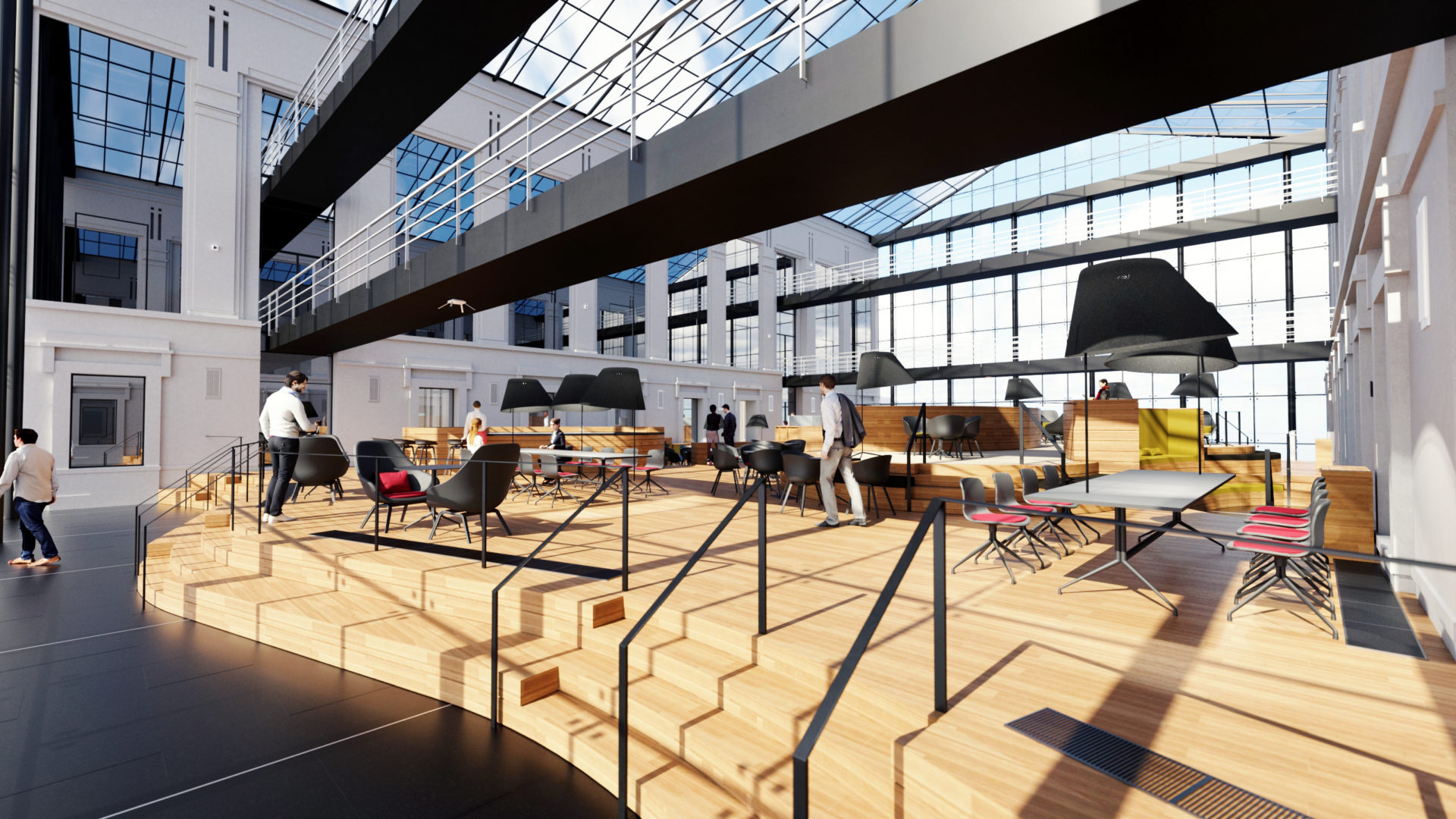 Swift, La Hulpe Project
A future way of working that radiates what Swift stands for, focused on innovation and transversal collaboration
SWIFT is a global member-owned cooperative and the world's leading provider of secure financial messaging services, headquartered in Brussels.
22 000 m2
1 000 collaborators
Solvay and Adele Building
Change management
Development of the working concept and implementation of the future Swift way of working for all staff in the headquarters campus.
Interior design
Macro and micro layout, advice role to the interior designer for materials and choice of furniture.
Main entrance hall of the Adele Building
Change management
Development and implementation of the entrance hall concept.
Interior design
Macro and micro layout, made-to-measure furniture, mood boards and choice of materials and furniture.
Construction
Budget estimation of the interior design & follow-up interior design work.
In 2011, Swift decided to move from a traditional to a flexible, activity-based way of working. OOO was asked to help Swift define a future way of working that radiates what Swift stands for and that is in line with the culture, values and strategy of the company, and to implement the future working concept in both buildings on the campus in La Hulpe. Both buildings were fully renovated.
In 2013, OOO also won the design contest for the concept and renovation of the main entrance hall of their campus.
Anouk brings her knowledge/expertise in the SWIFT Campus by providing creativity and value added for SWIFT in this project. She is always looking to deliver on-time and works well with different parties involved in the project. Out Of Office is a real value added to this project.