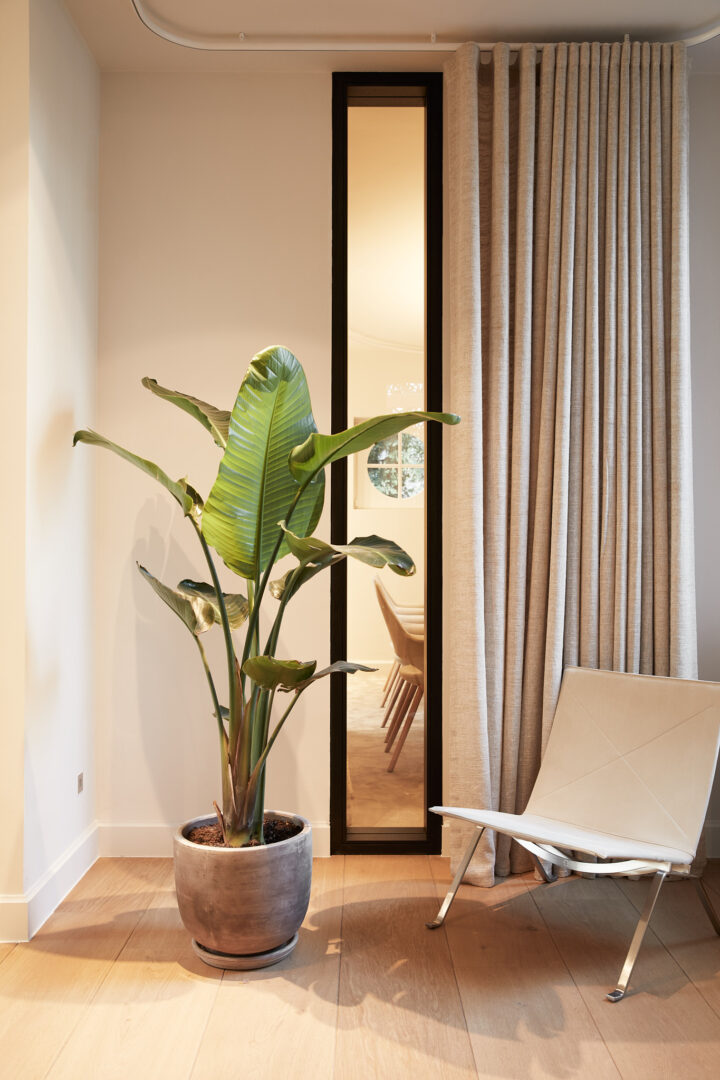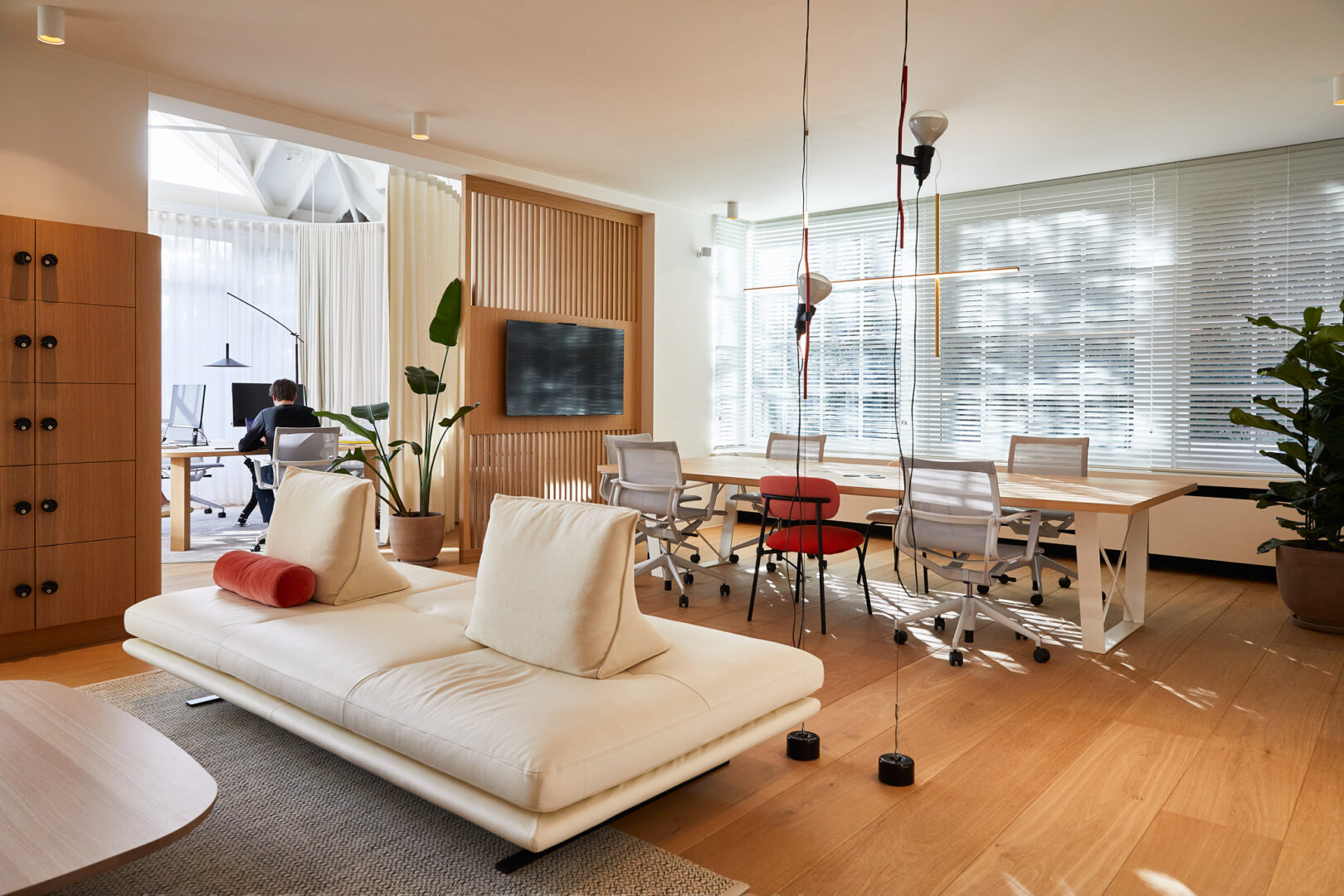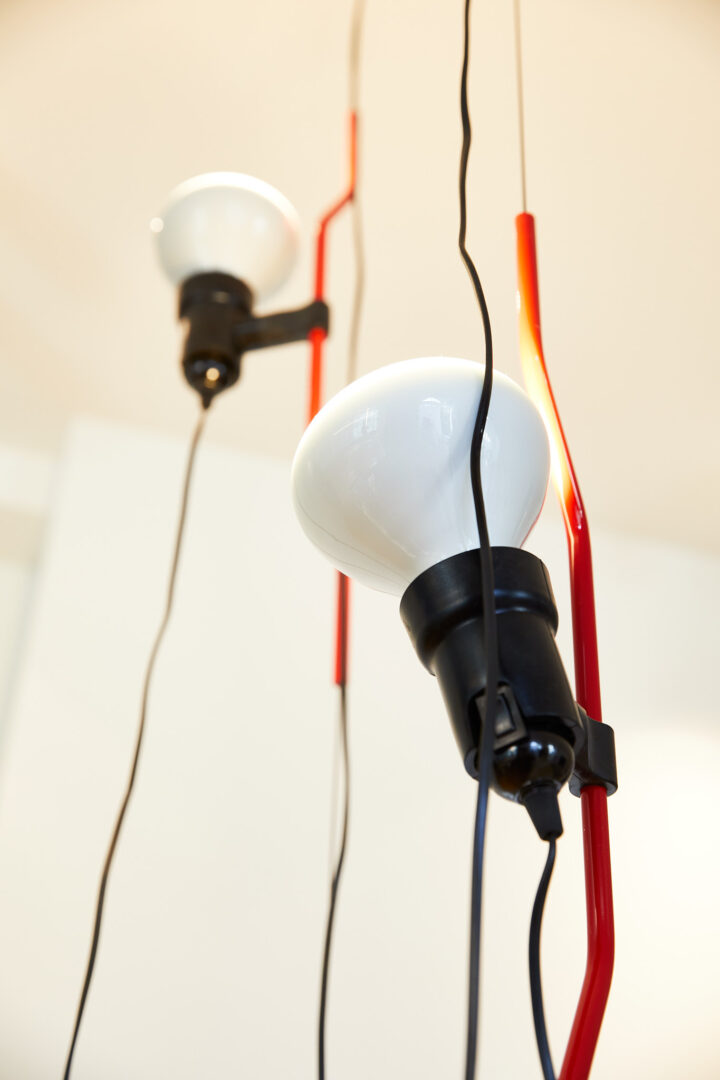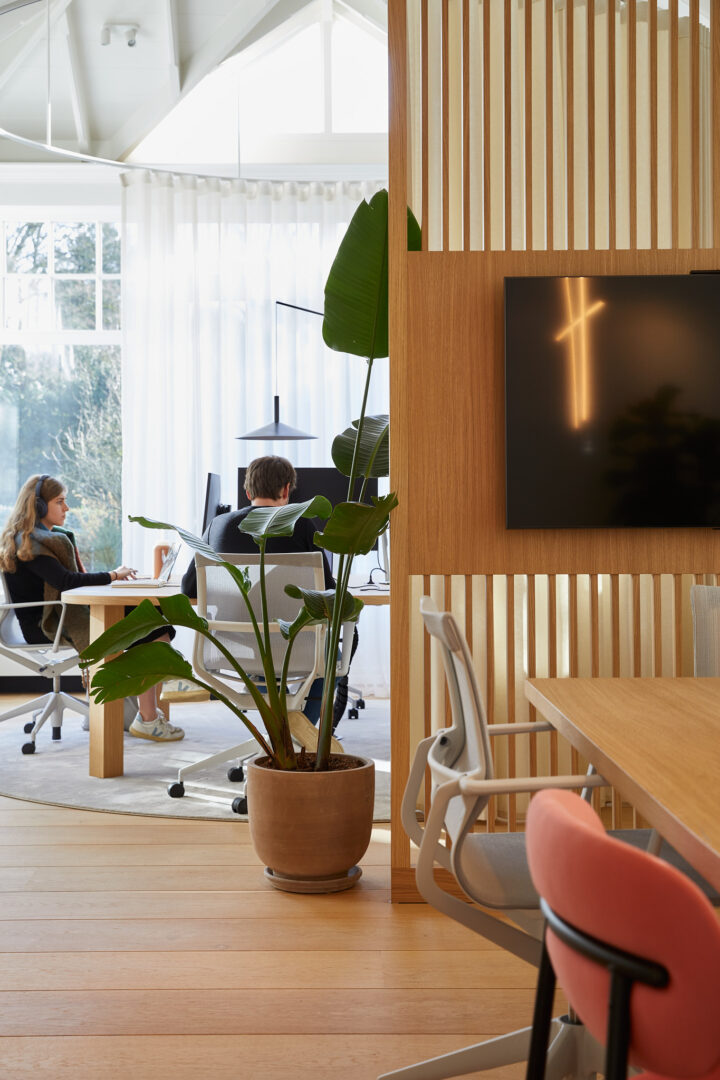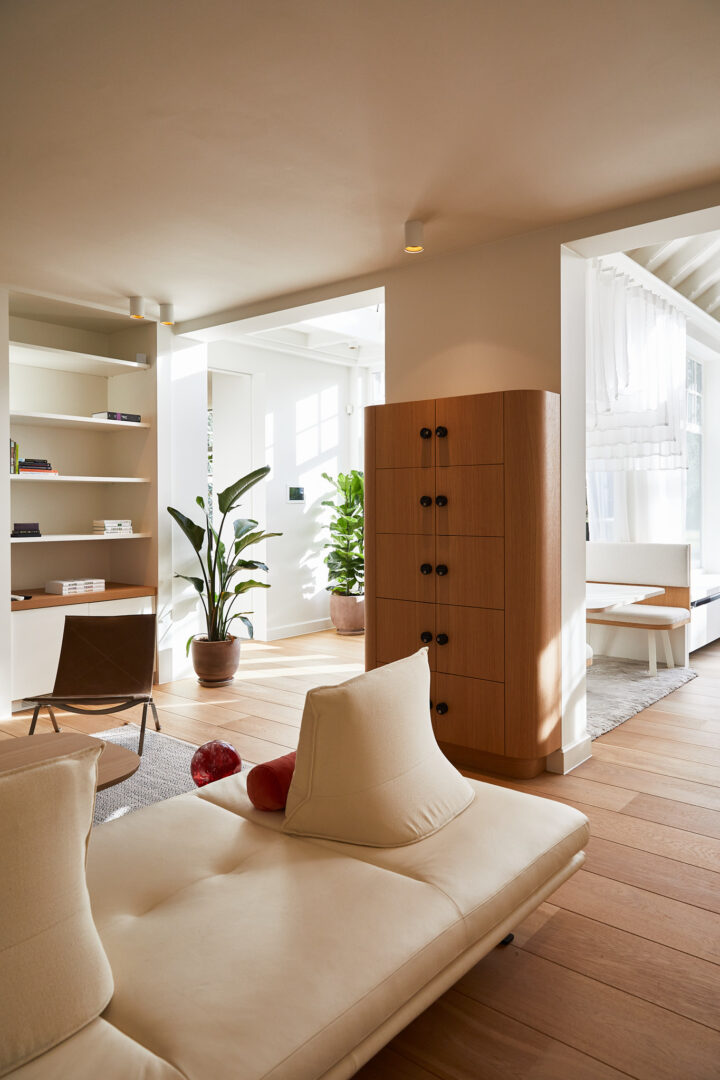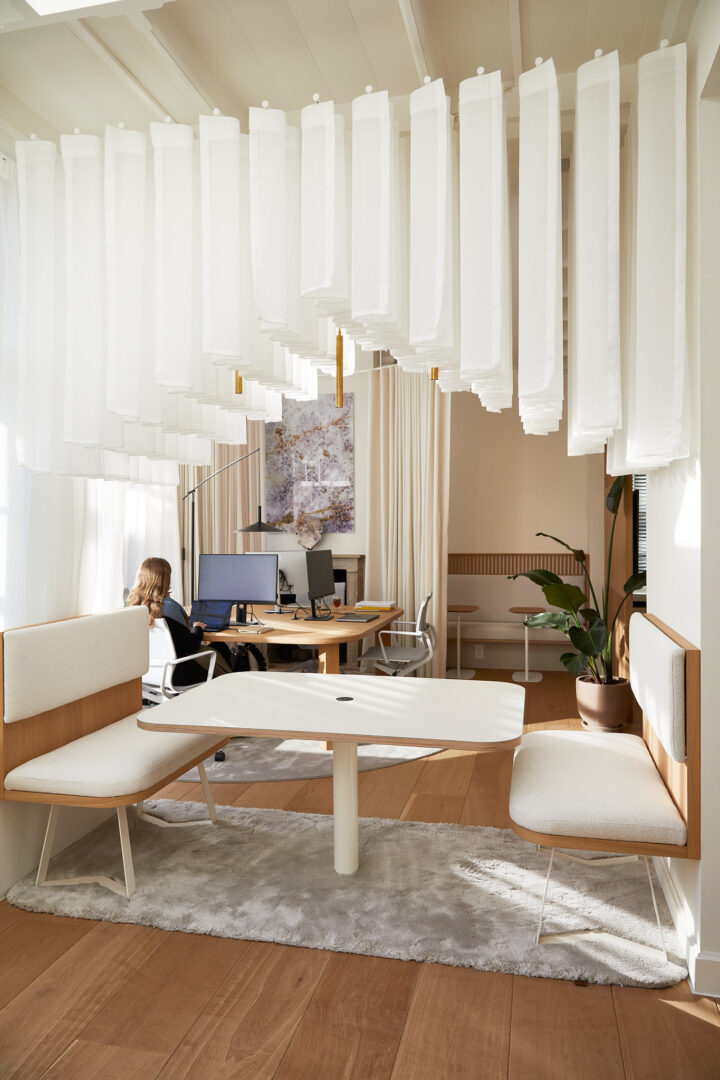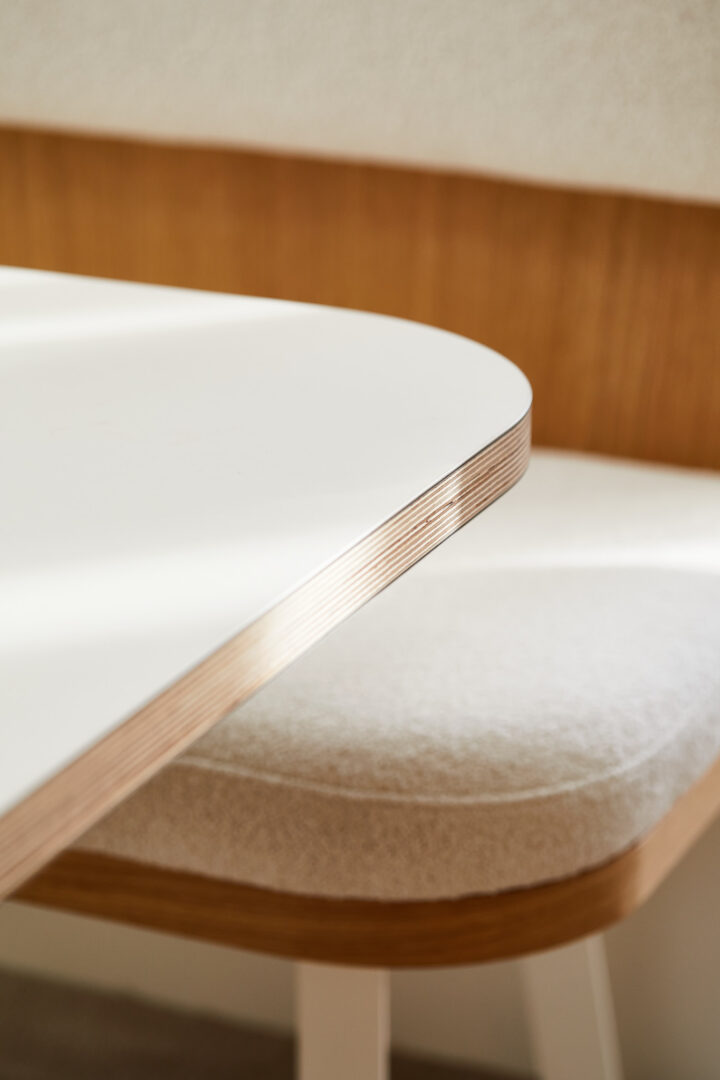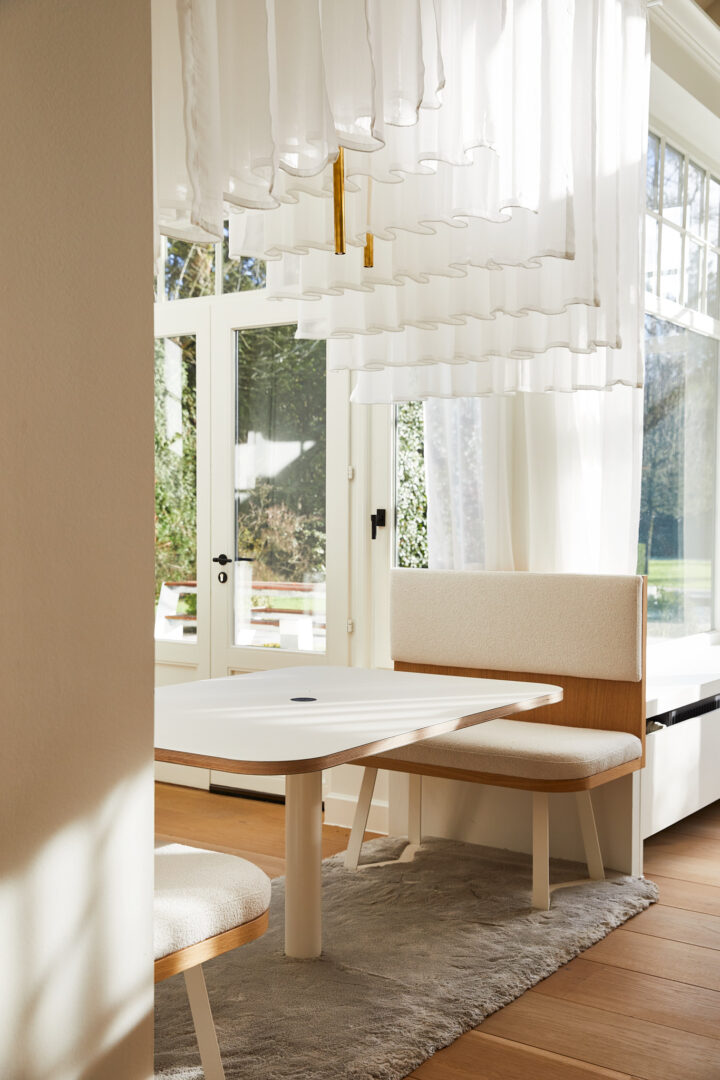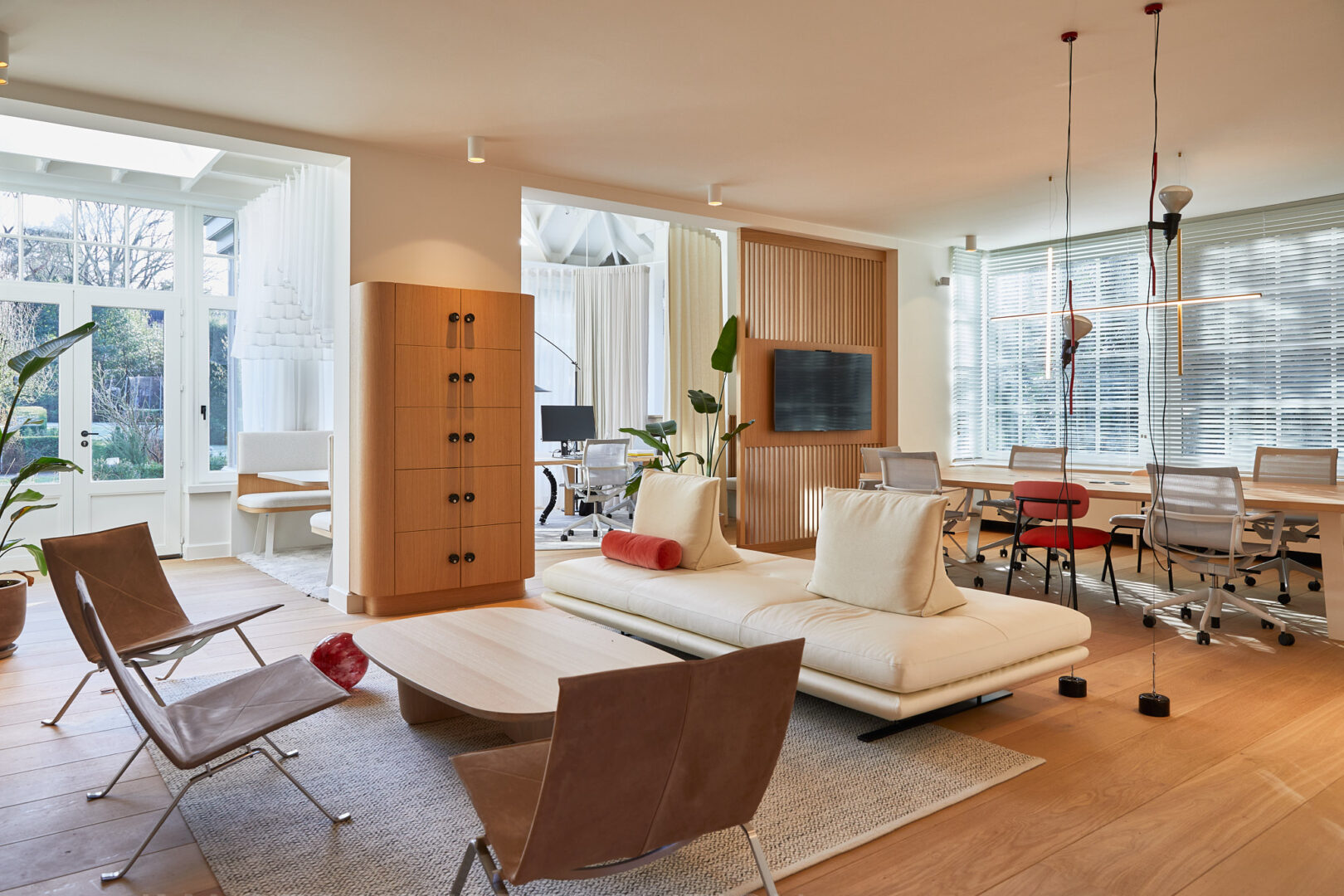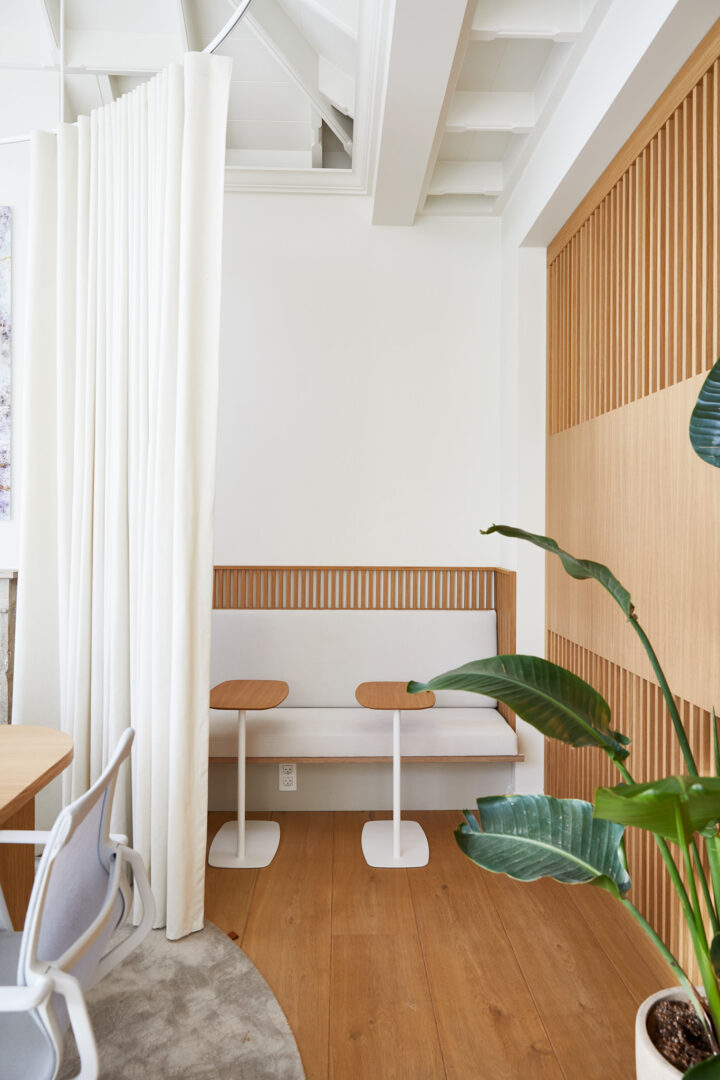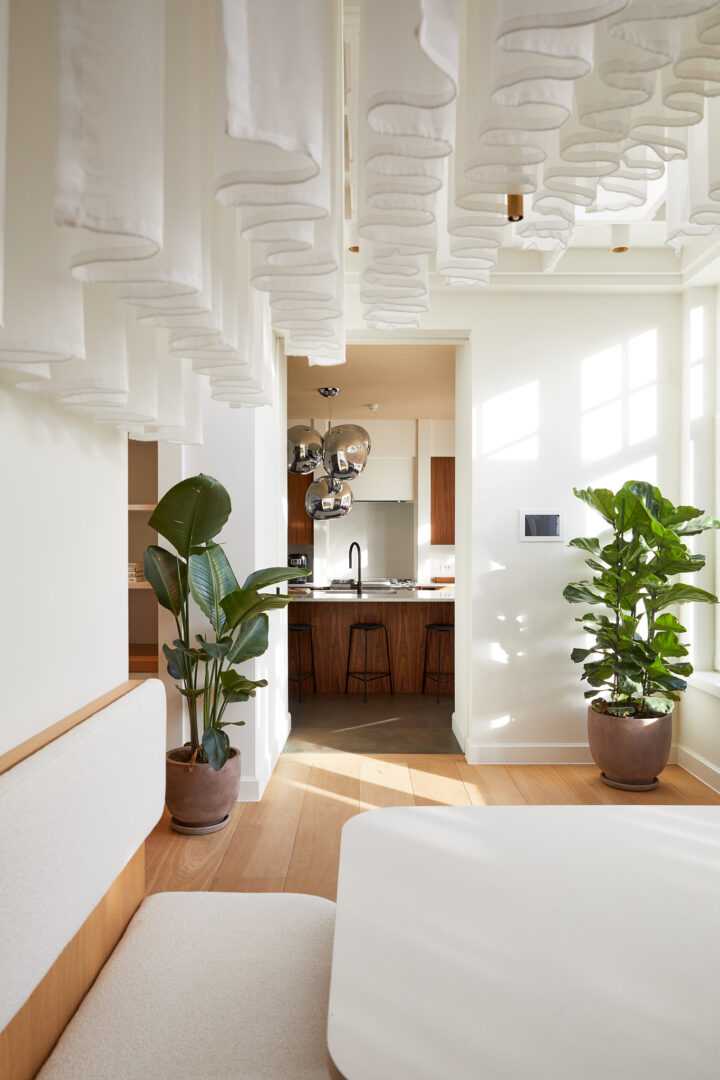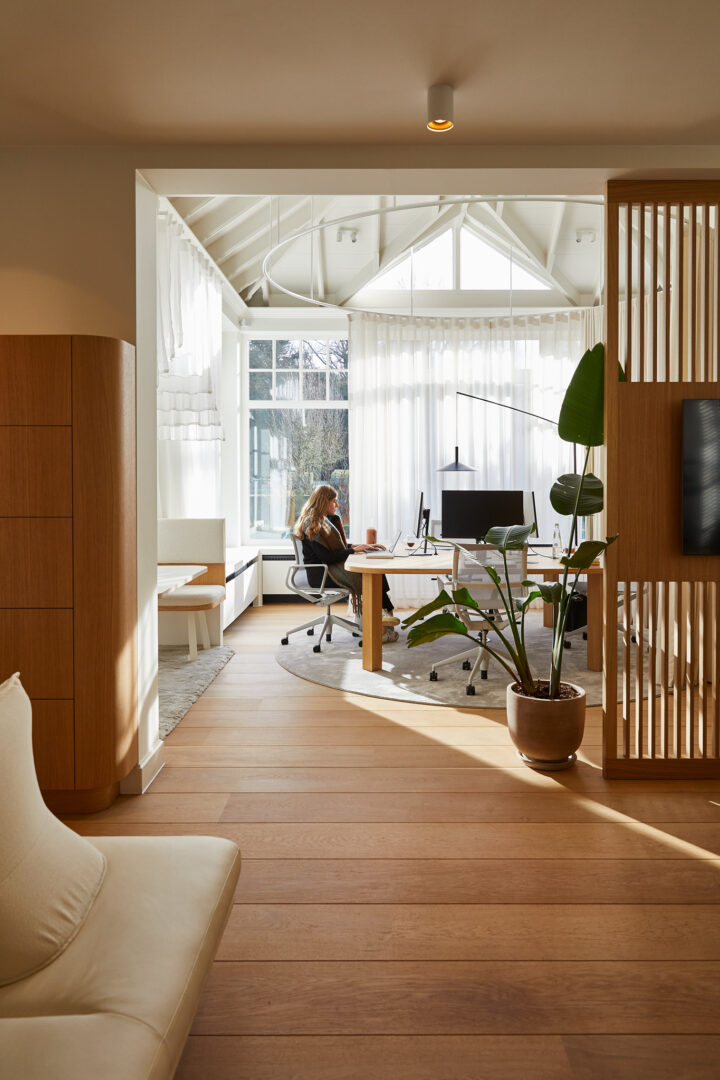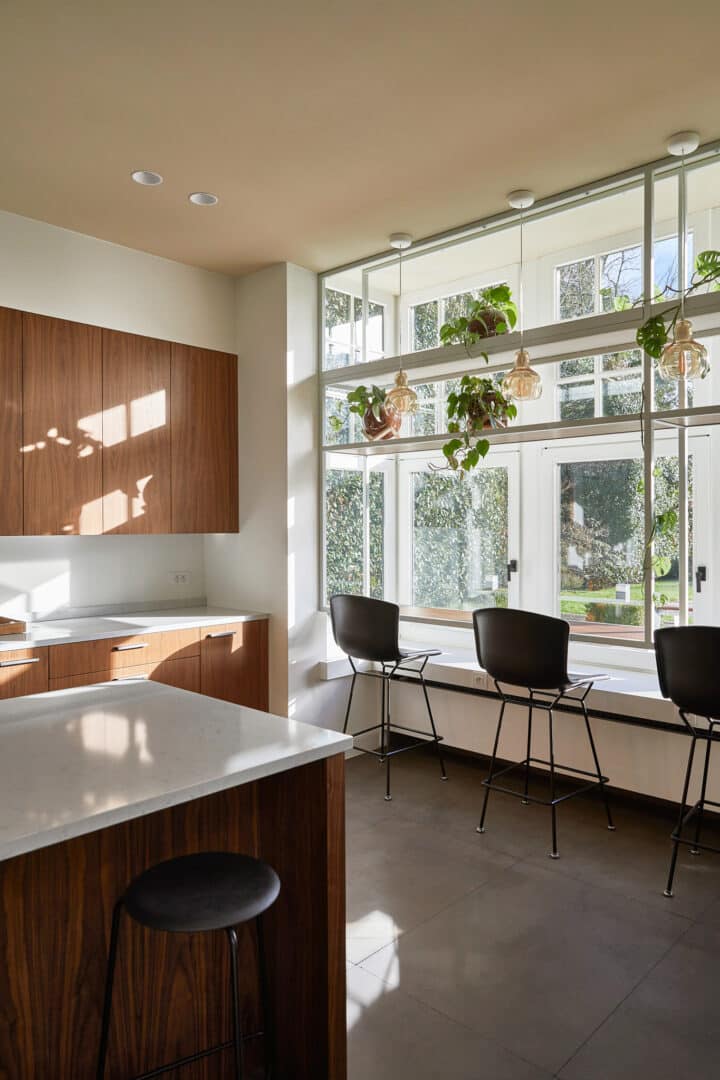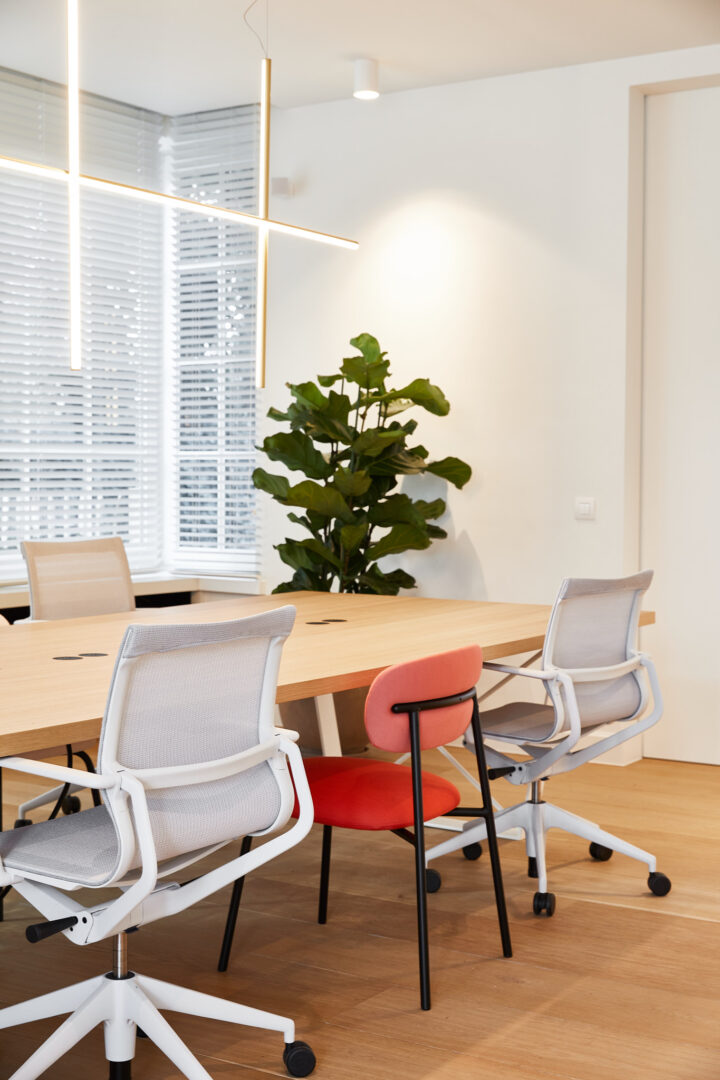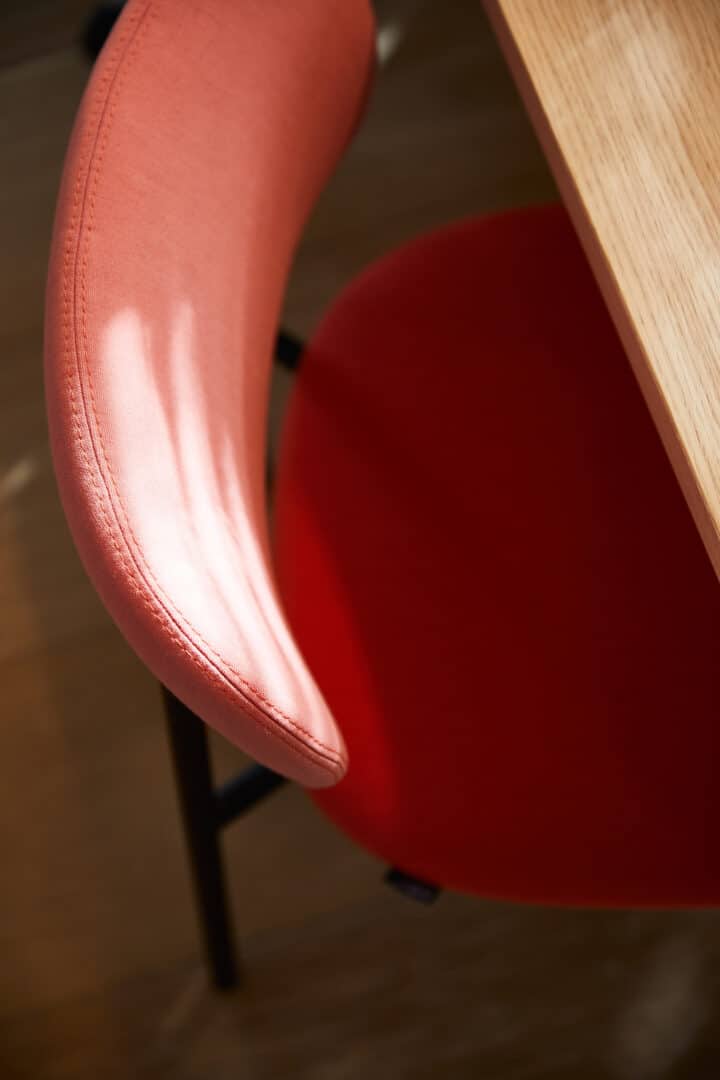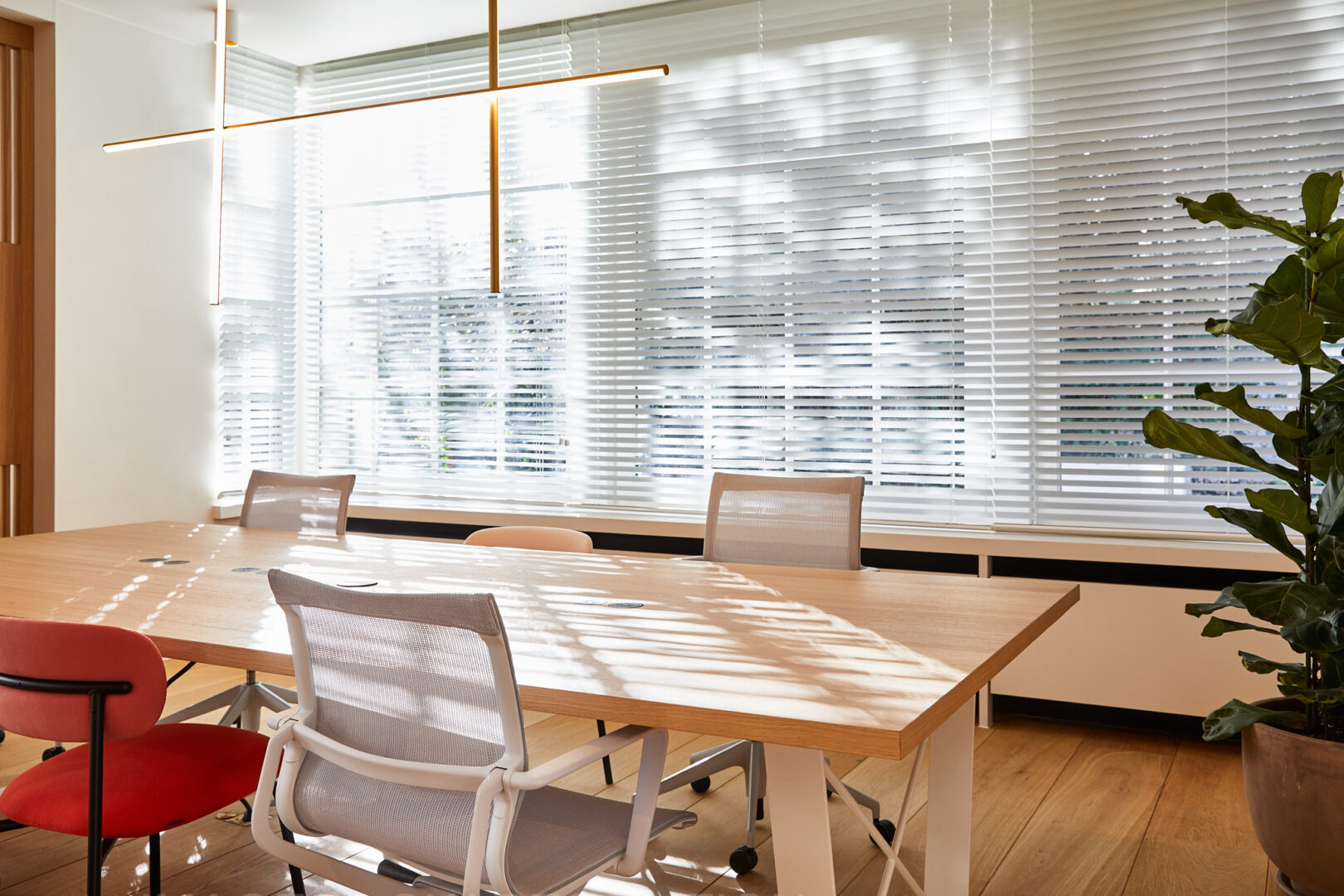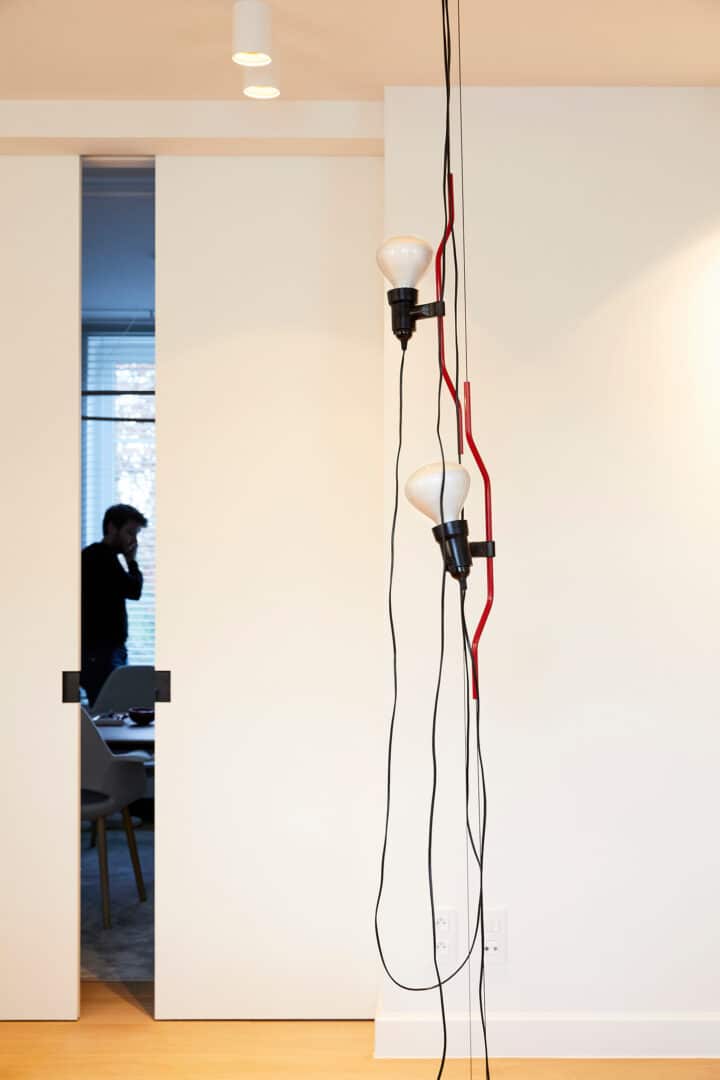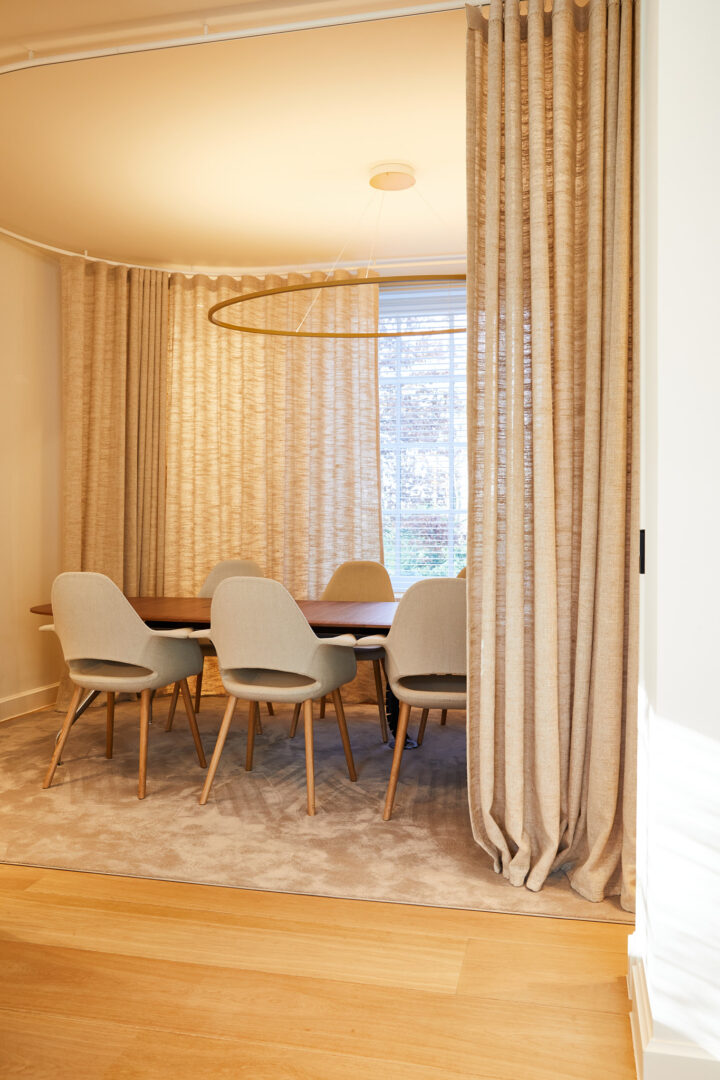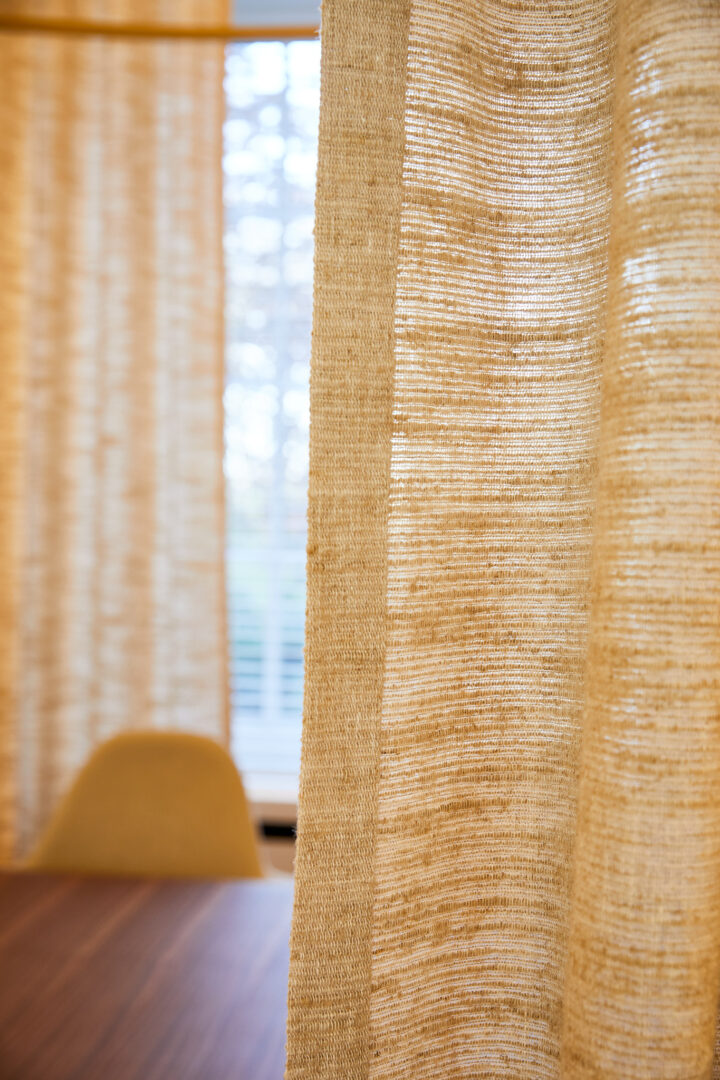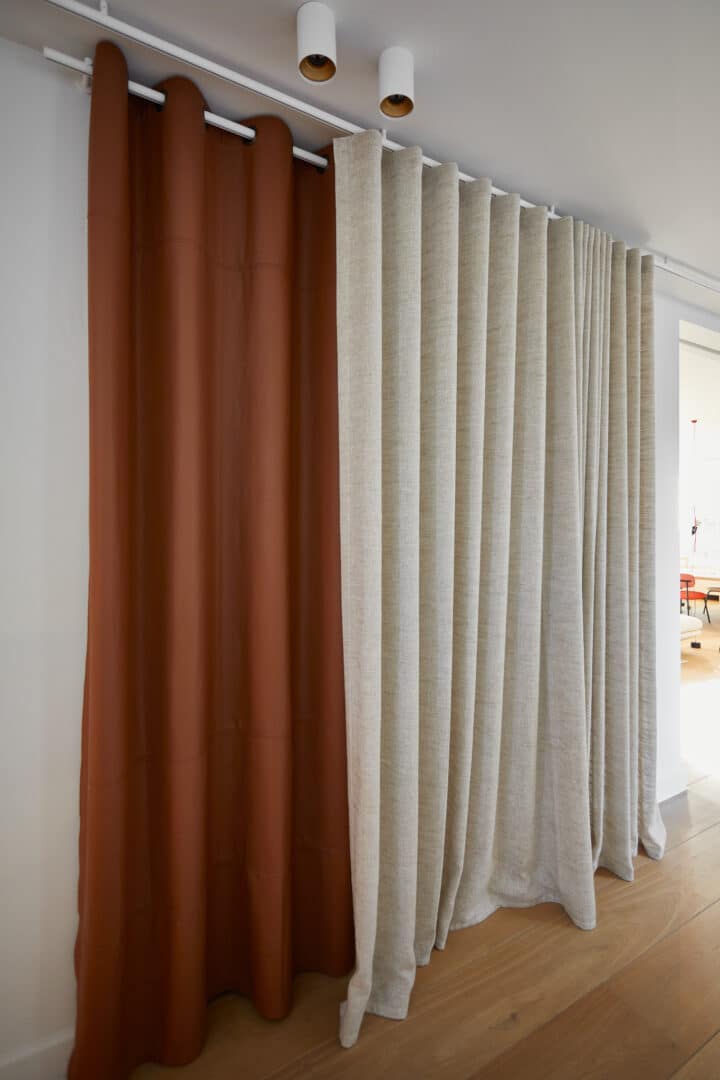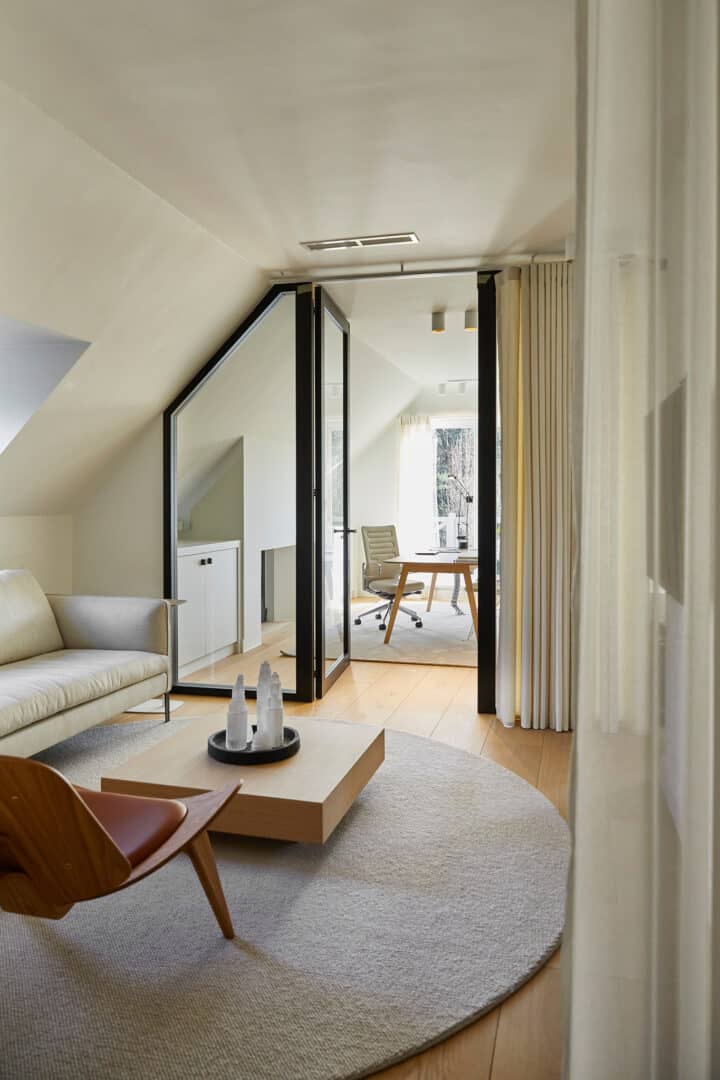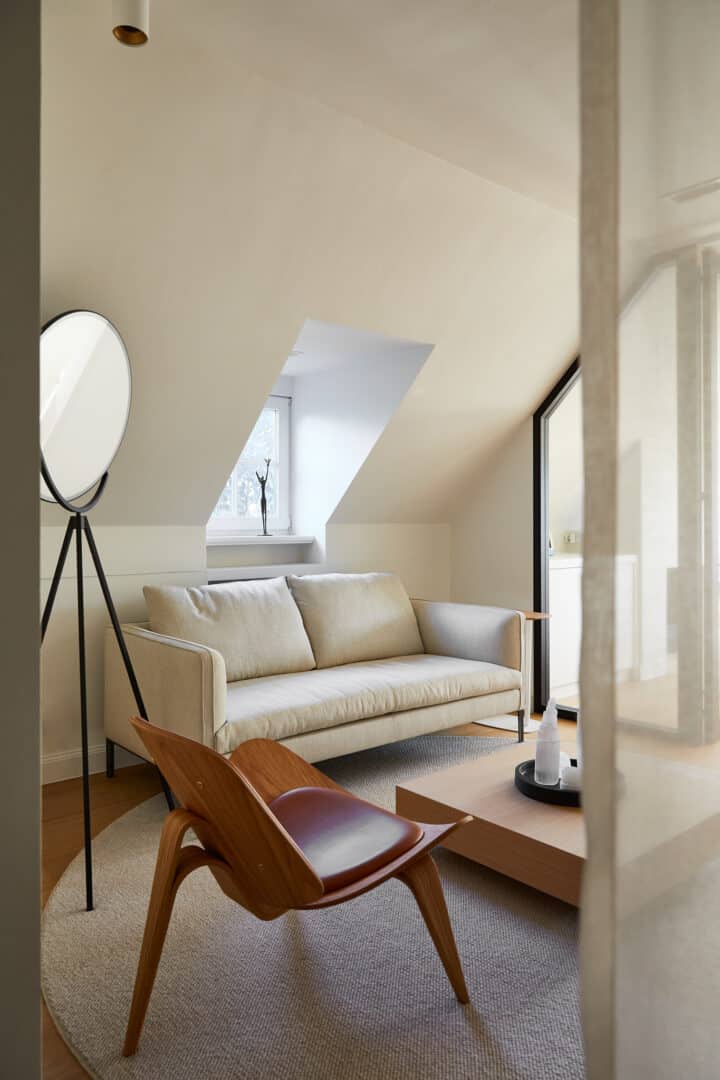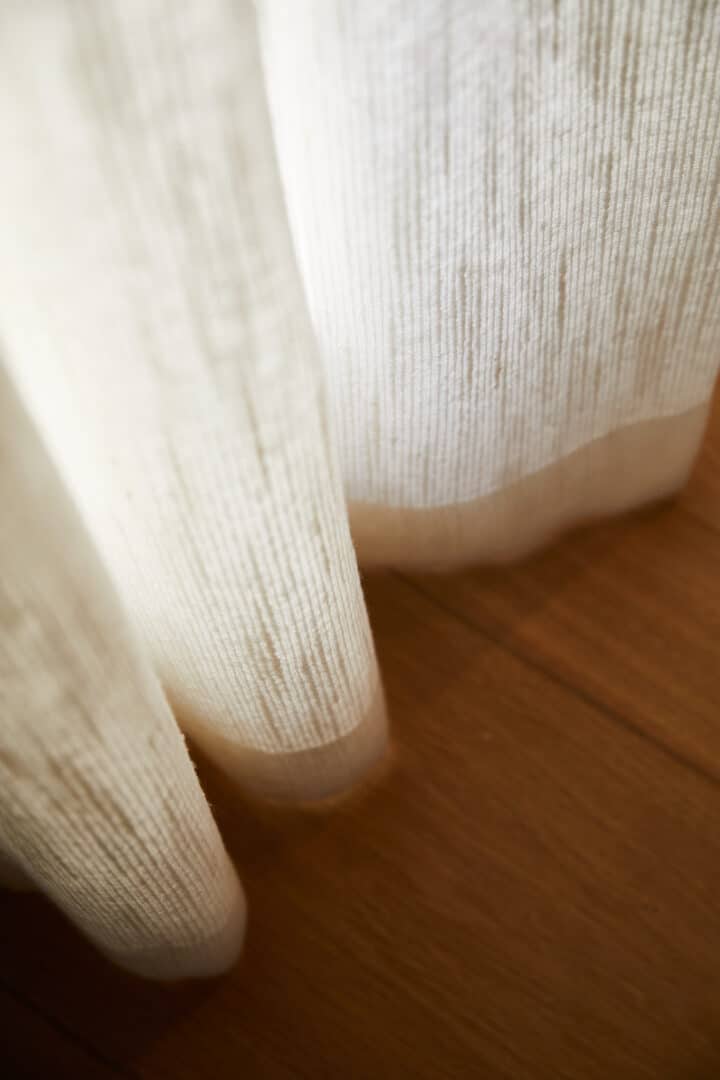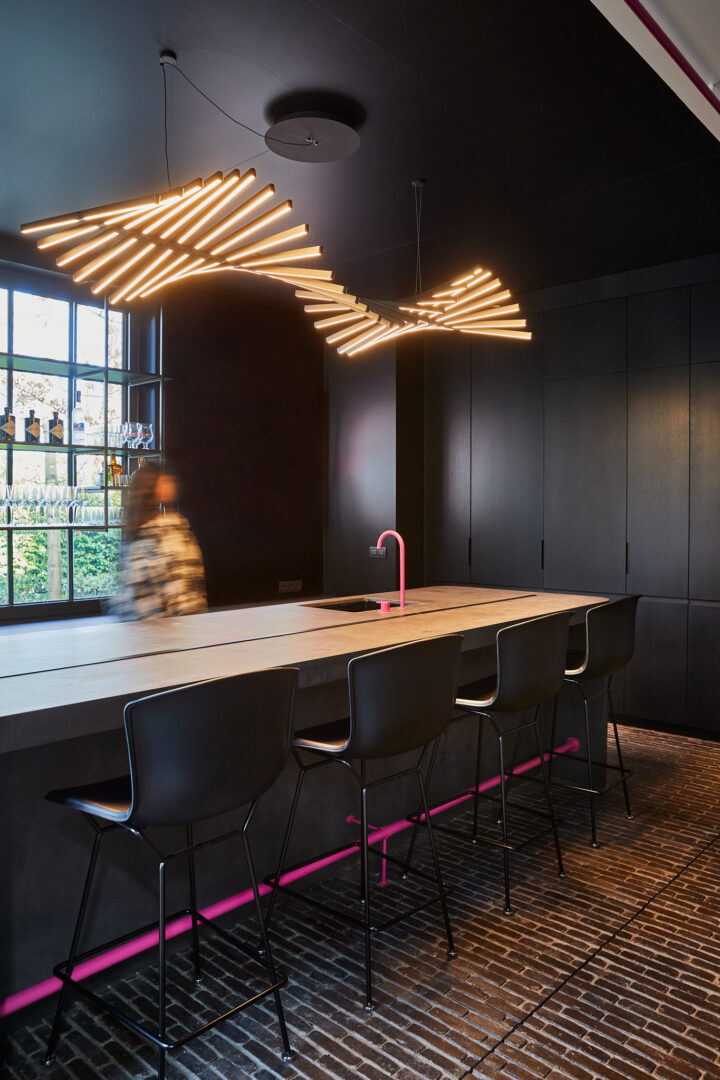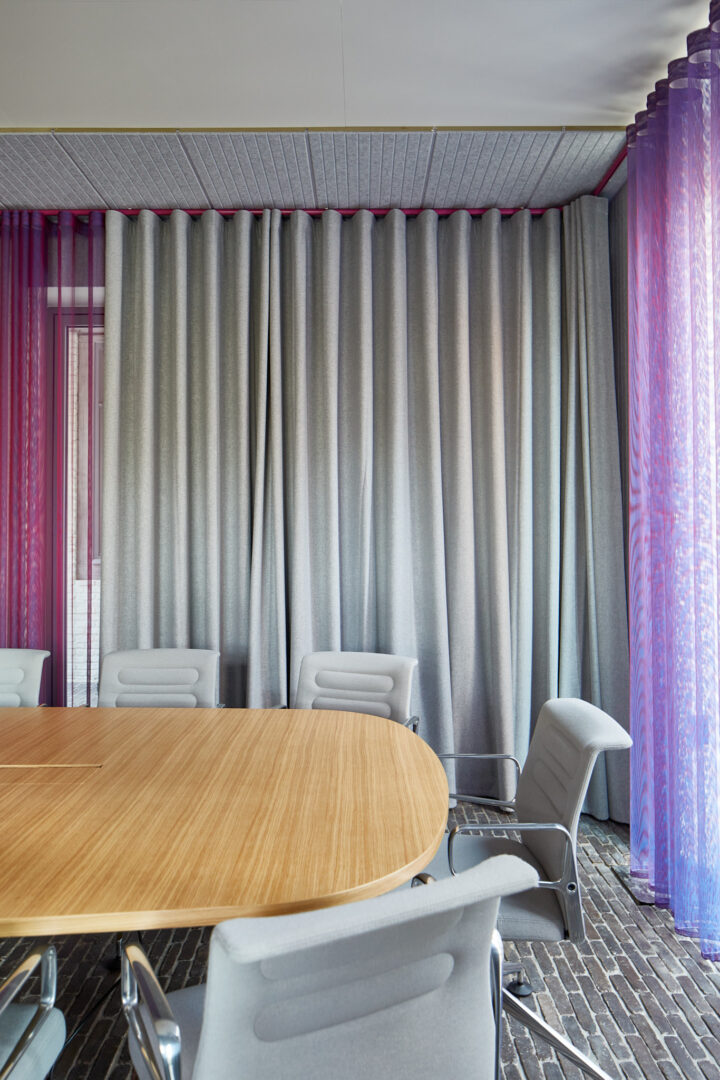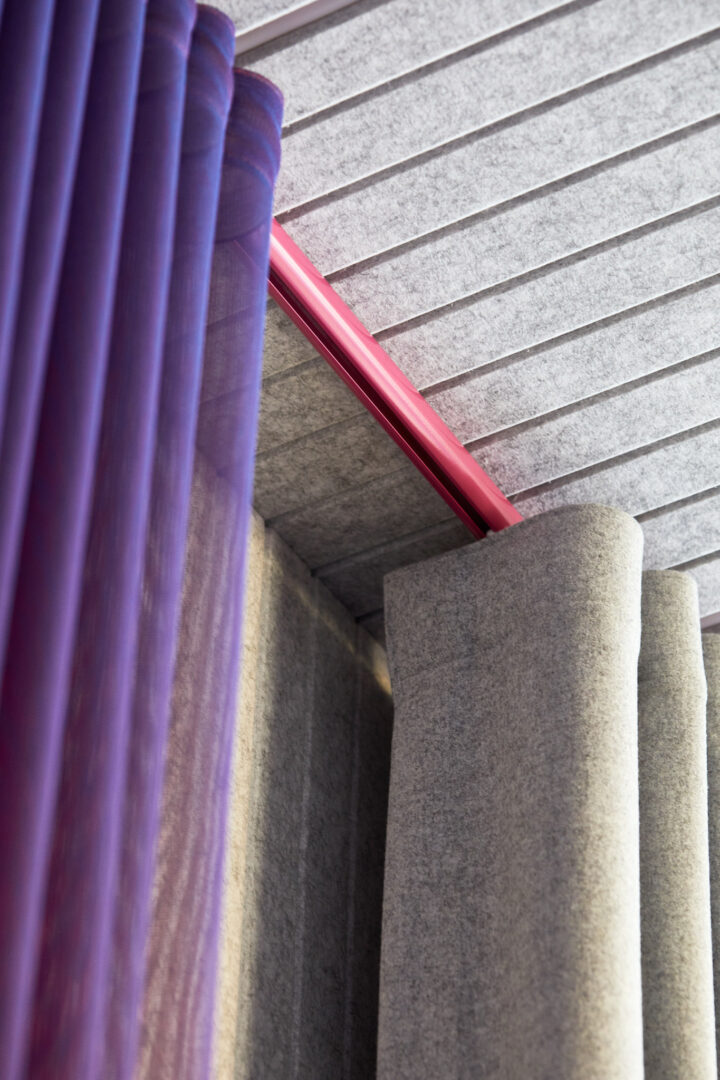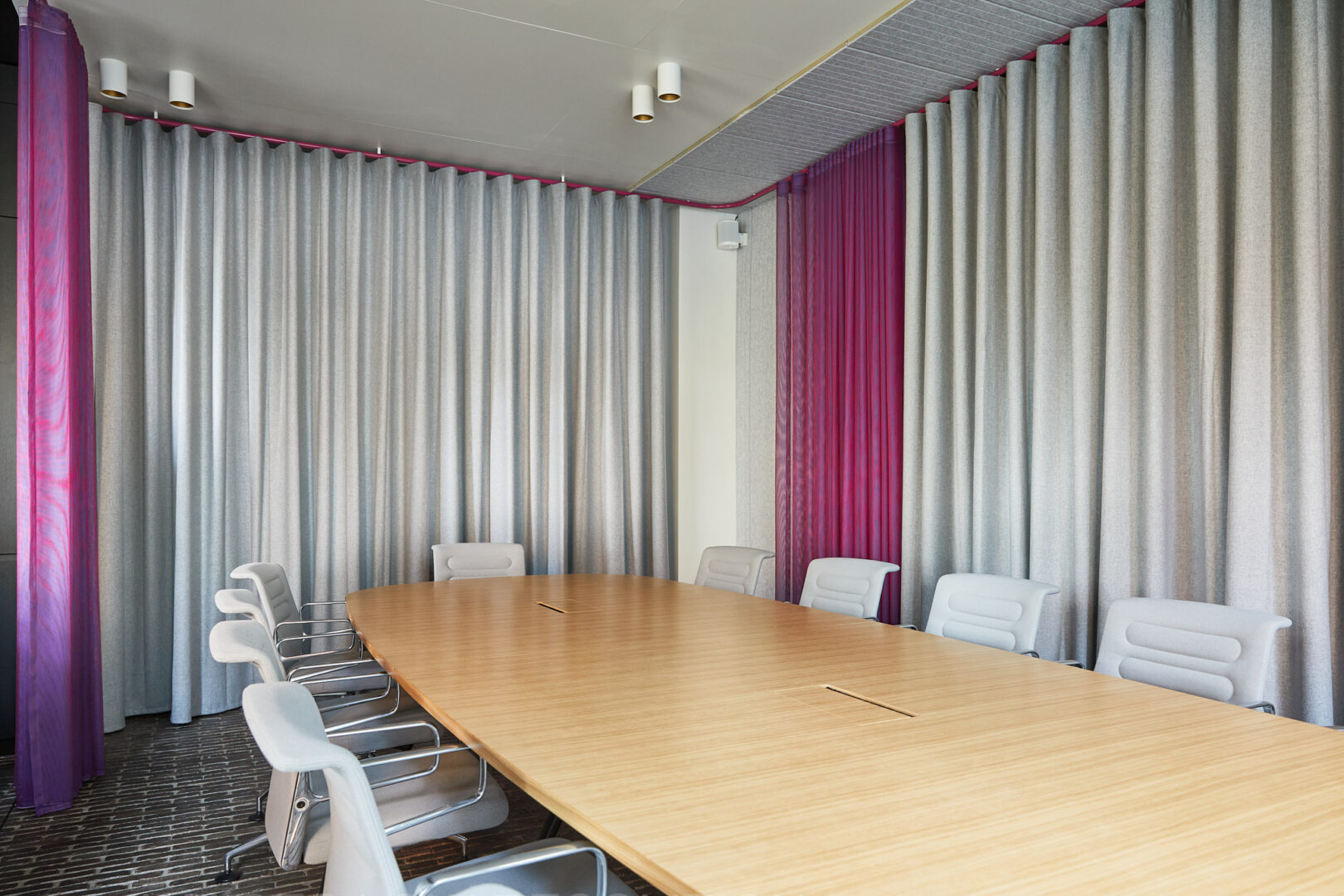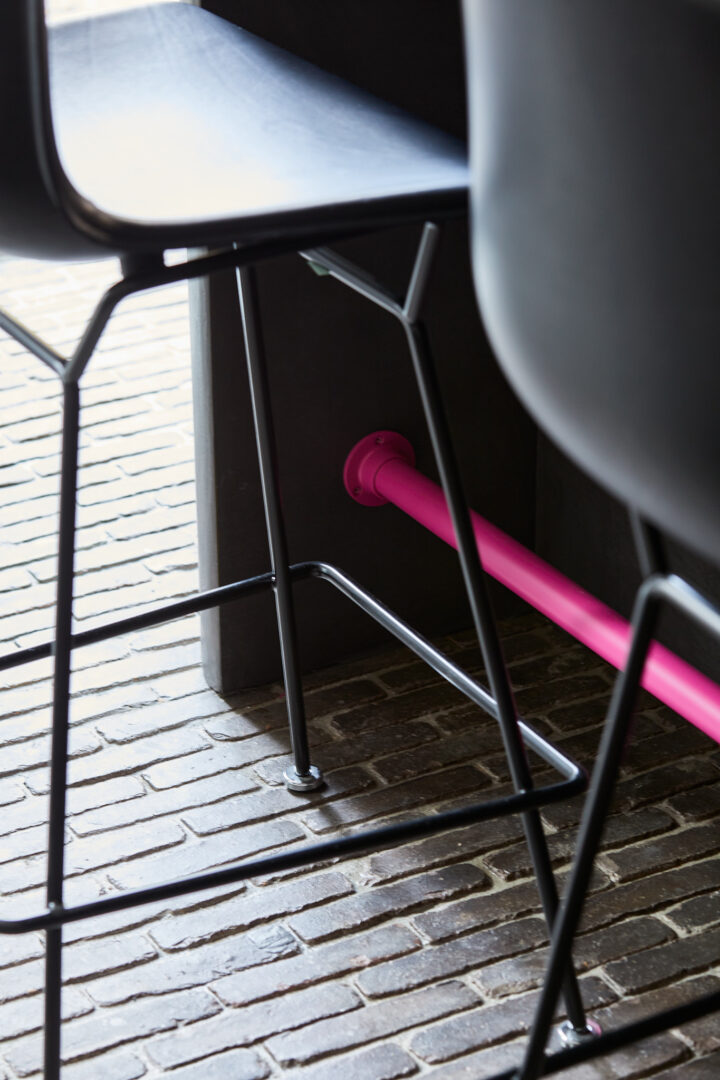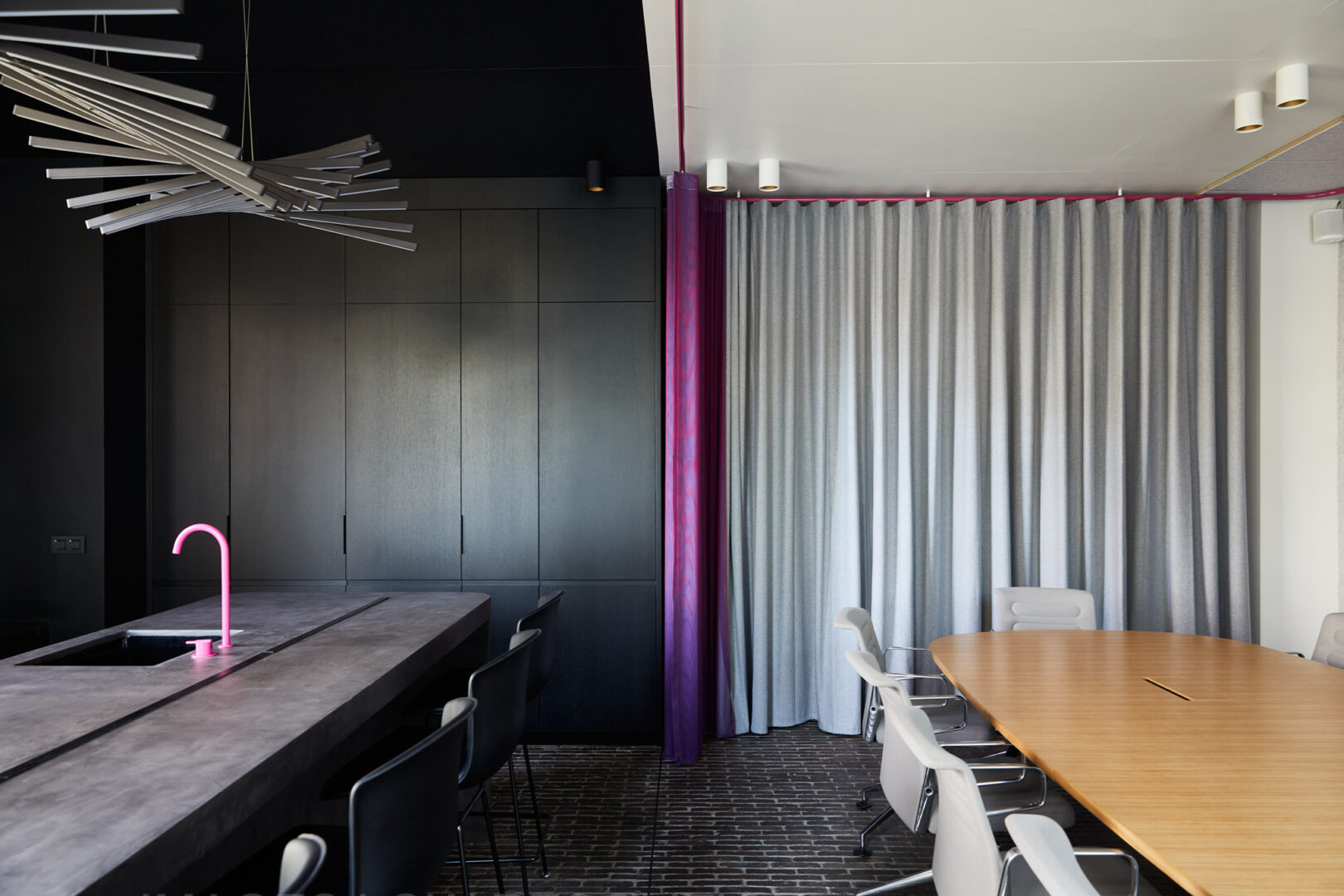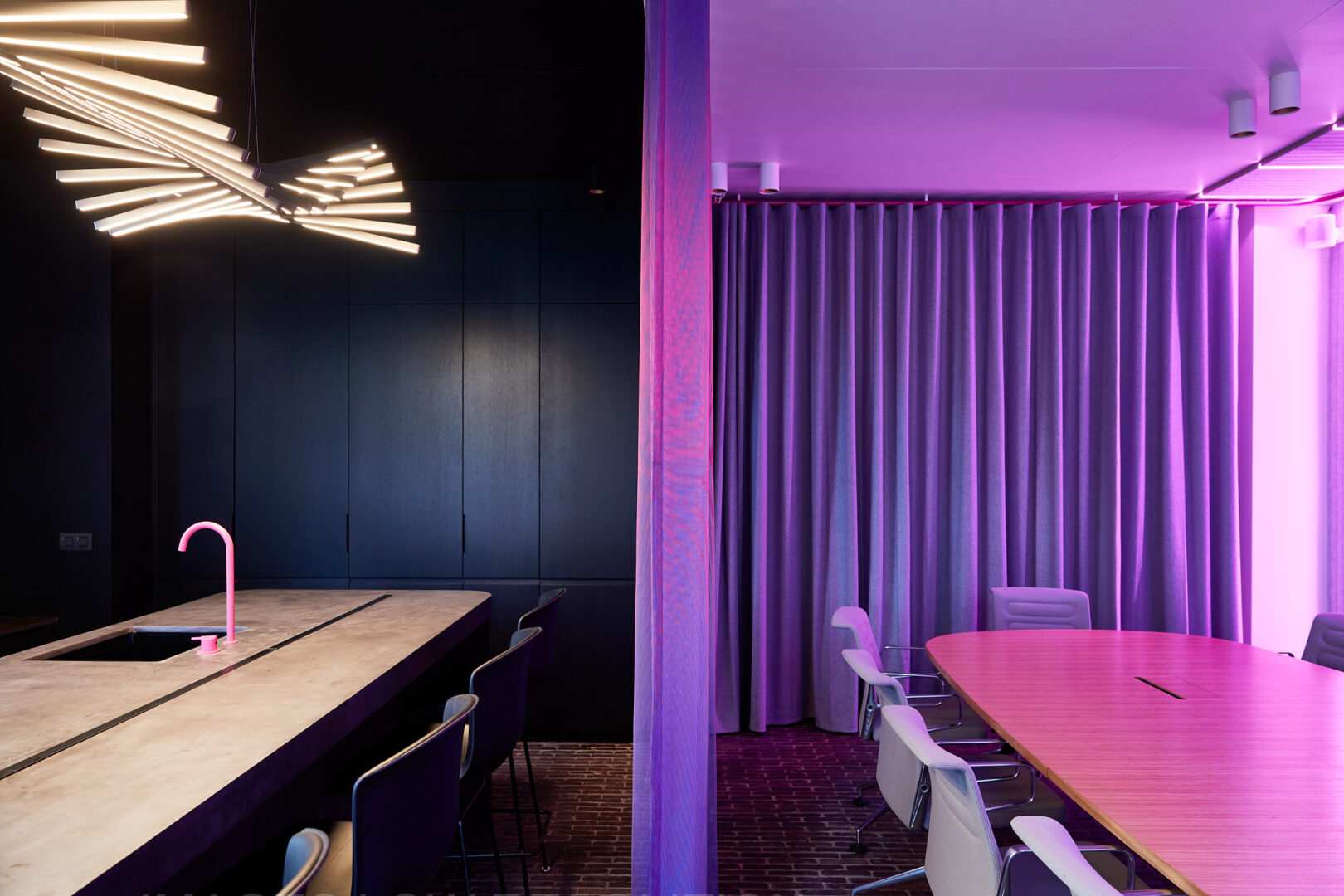 Consultancy company, Rhodes-Saint-Genèse Project
Activity based working for a family office
Consulting and investment company located in Walloon Brabant.
Our client's request was to help them renovate a house into a workspace for their family office.
We completely renovated the existing building and integrated activity-based working. Employees can choose who they work with (alone or together), where they work (with a variety of workstations at their disposal), and what they work with (what IT tools, what level of information).
The quality of the space was excellent from the outset, and it was bathed in natural light. The main challenge was to stage the spaces. Each of the rooms can evolve according to the occupant's wishes. An architecture of curtains is spread throughout the building. They are a common language for all the spaces, but due to their materiality they give each space its own identity. Depending on how they are placed, the use, the feeling and the comfort of the room are completely different. These flexible materials make it possible to subdivide the space without separating it, while being impermeable to light and improving acoustics. The layout remains flexible according to the activity to be done.
On each floor, we have also taken care to create sub-zones on a human scale so that each employee can appropriate the space more easily. For example, in the workzone on the ground floor, collaborators can work together, while still having the feeling of privacy and without the unpleasant sensation of being in an open space.
Great attention was paid to the use of environmentally friendly materials, such as natural linen drapes or the use of carpentry panels made of recycled textiles. The use of plants was also considered. Both to meet the many views to the garden and for the well-being of the employees.
On the ground floor, there is the main building, designed in a minimalist atmosphere with touches of wood and light tones, and a second part with a completely different atmosphere. In the initial briefings, the client talked a lot about events. That's why we designed an ambivalent room with two very different atmospheres. Through a contrast of materials and colours, it can be a meeting room, a board room, linked to a break-out space, or a bar, a reception area, much more festive. With the possibility of hosting an event for 100 people and direct access to the terrace. The aim of this smart room was to incorporate the colour codes of our client's graphic charter.
This project was realised in collaboration with the company Levell for the general contracting, C.A. Roll-Stores for the curtains, and Jungle Lab for the plant layout.
6 different environments were created
Smart room & Breakout 

>>

 

for meetings, events & breakout

Open work zone 

>> 

for collaborative or individual work, connected to the outside world
Closed workspace
Kitchen & Bar
Open meeting space
Closed meeting space