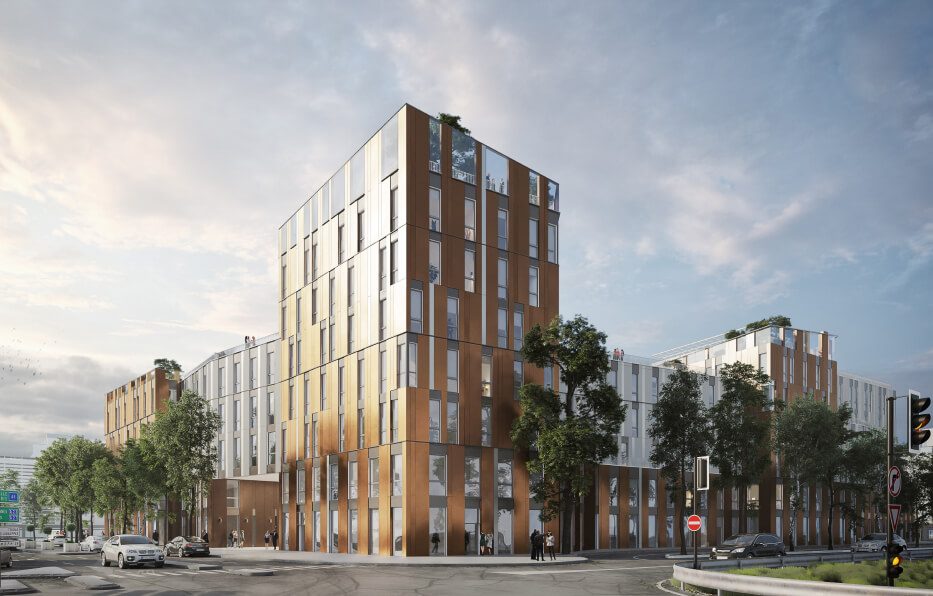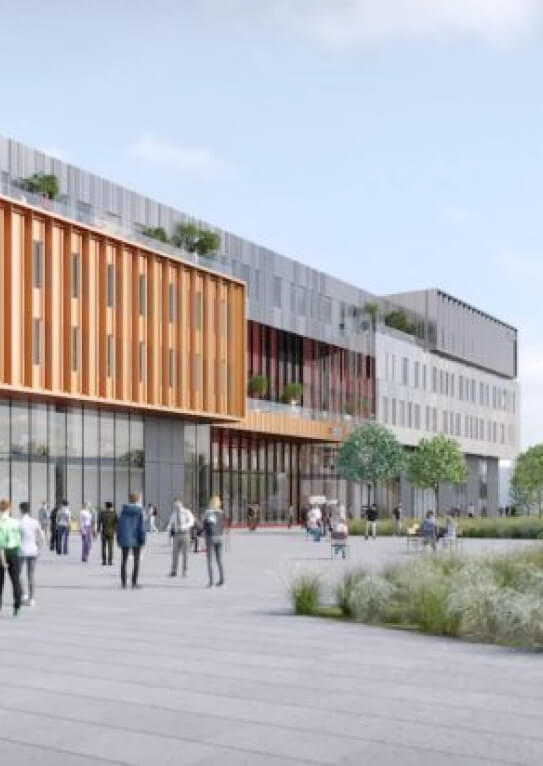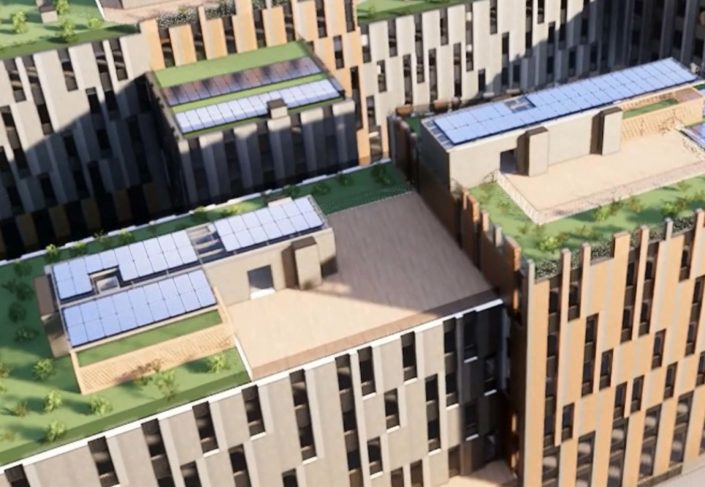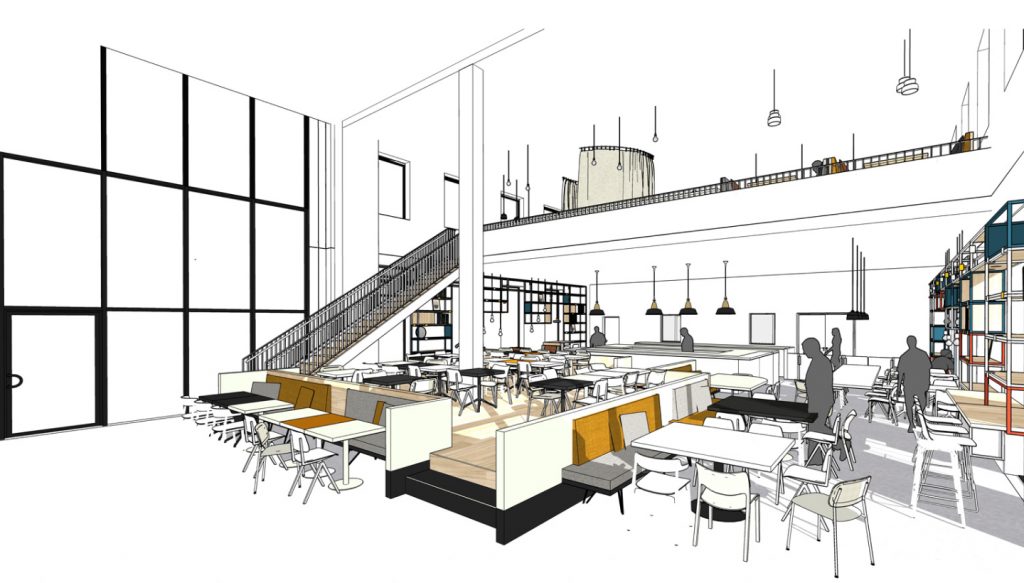 Mobivia, Lille Project
The move FACTORY: a new unique place dedicated to entrepreneurs and mobility experts
MOBIVIA, with its network of 8 brands (Norauto, Midas, Auto5, MGTS, Carter Cash, …), Via-ID and its 26 startups and innovative projects focused around the development of new ways of mobility, is an european leader in vehicle maintenance and equipment that has the mission to offer useful, innovative and sustainable mobility solutions.
2018 - 2022, under construction

8 000 m2

800
Change management
Development of the concept and implementation of the future MOBIVIA way of working.
Interior design
Macro and micro layout, made-to-measure furniture, mood boards, signage and choice of materials and furniture.
Construction
Preventec Budget estimation of the interior design & follow-up work. For the construction of this global site, called Open'R, in Villeneuve d'Ascq, OOO collaborated with Maes-Groupe, Alter Ego, My Dynamic Workplace, Preventec, Vinci-construction/Adim, Groupe Projex.
MOBIVIA asked OOO to define the future way of working for the whole network and design a building in which the different workplaces of all MOBIVIA brands could be anchored. This place of corpoworking, activity based and agile working, will stimulated the creation of the different actors of their eco-system. A place to work, meet and live.
This building will not only be dedicated to MOBIVIA employees, since it is a whole concept around all types of mobility that will emerge in 2022. The move FACTORY will welcome nearly 1500 experts and entrepreneurs who share the same desire: that of moving mobility, a rapidly changing sector at the heart of our daily lives. A space for bringing together expertise, in a single place, to promote collective innovation and experimentation. A place open to all companies, from start-ups to large groups, including SME, associations, research centers, schools and universities,… To all those who innovate and act for the mobility of tomorrow. The building also aims for the highest objectives of environmental performance and comfort (photovoltaic energy production, self-regulation of the interior temperature by the building, Breeam certification, and much more).