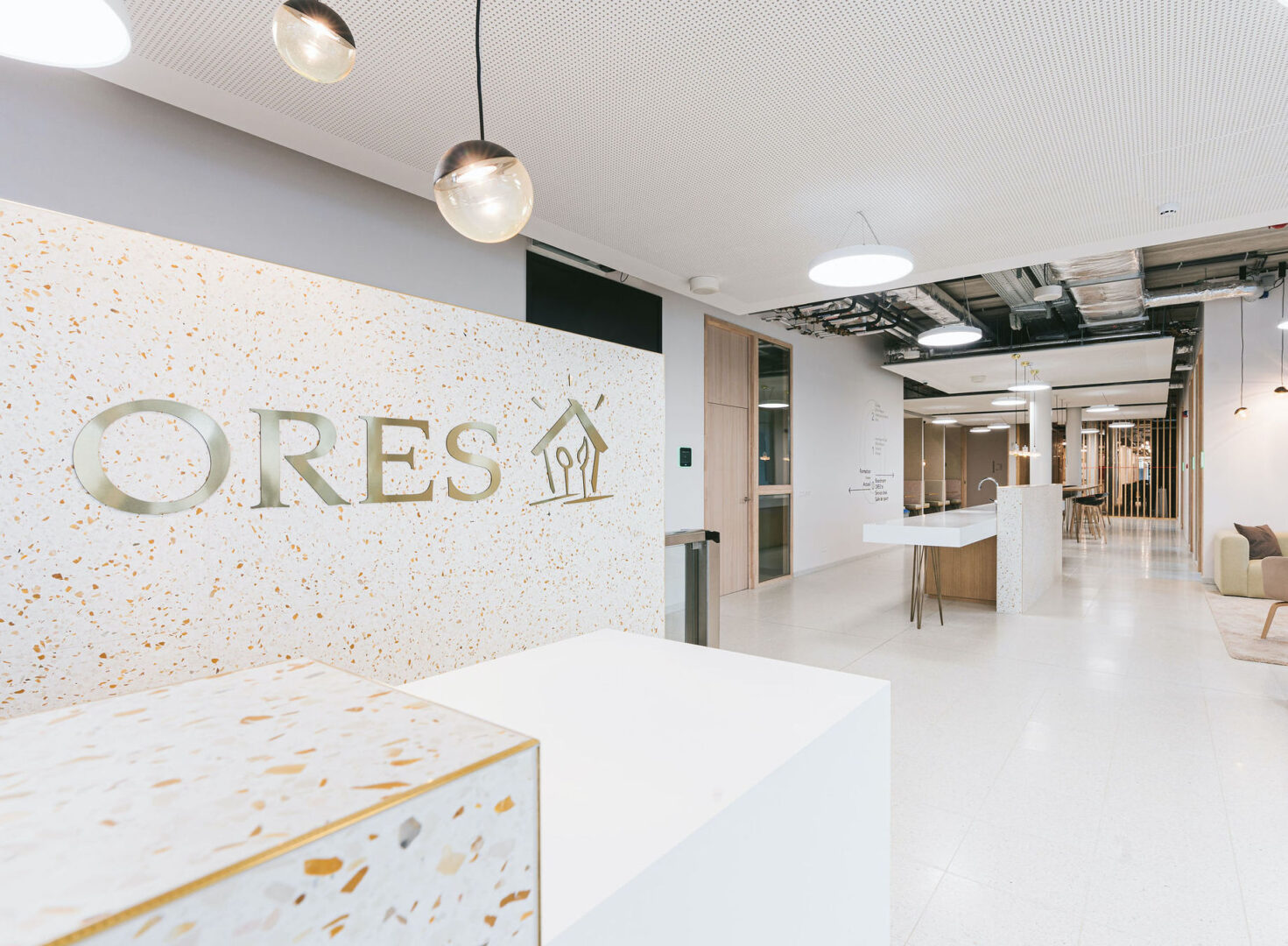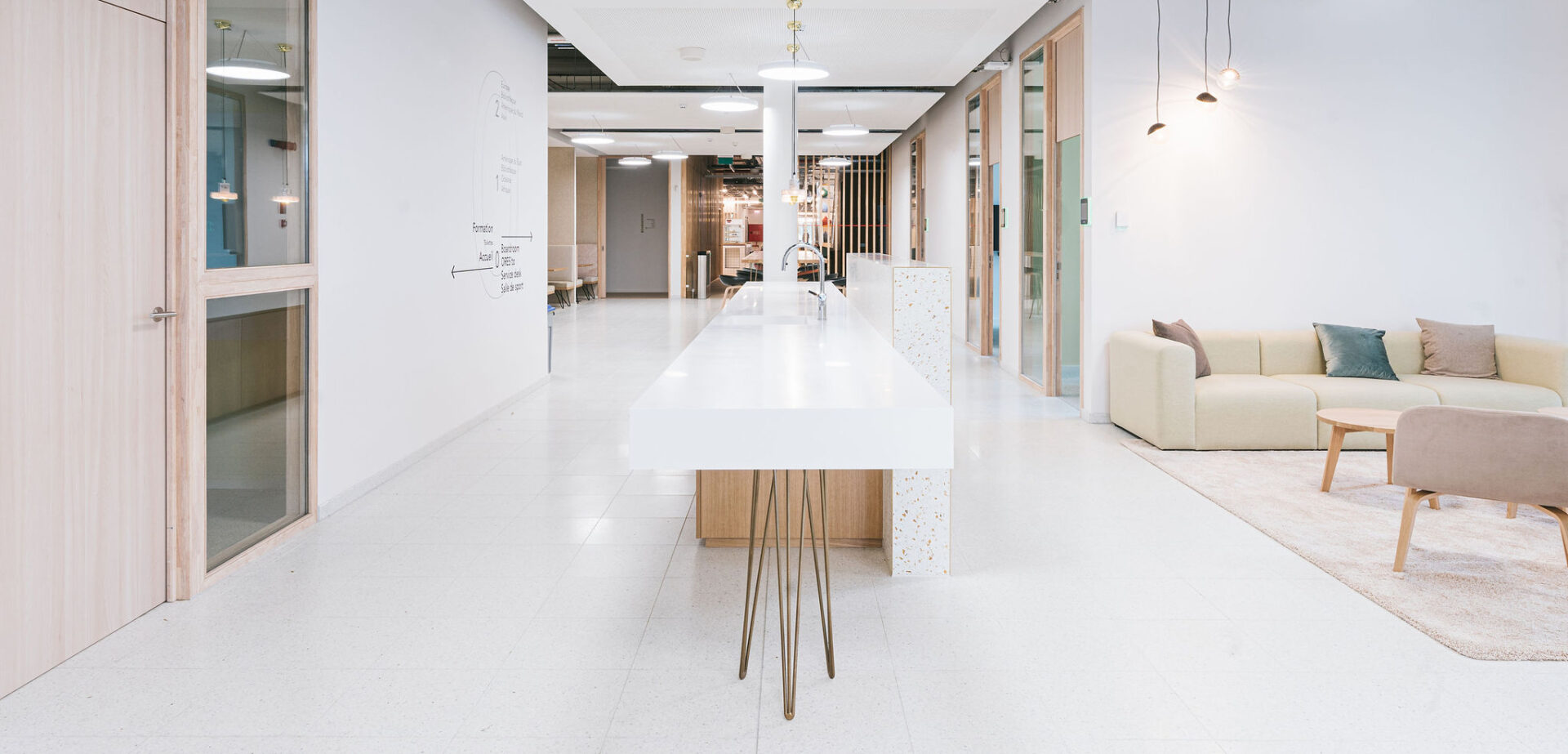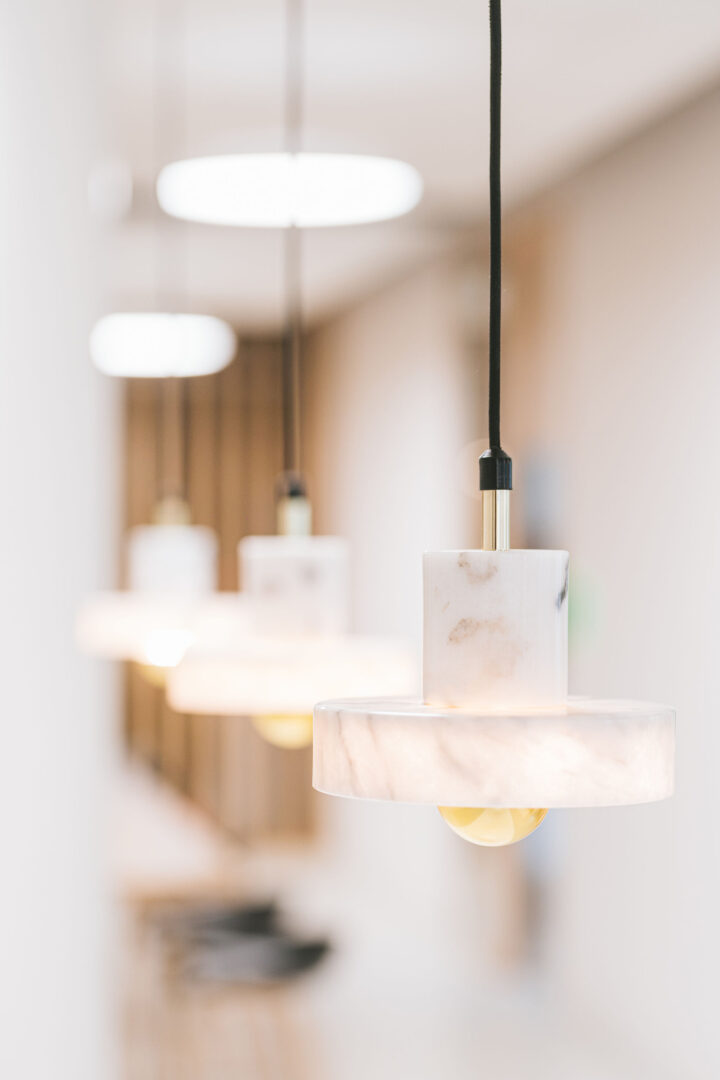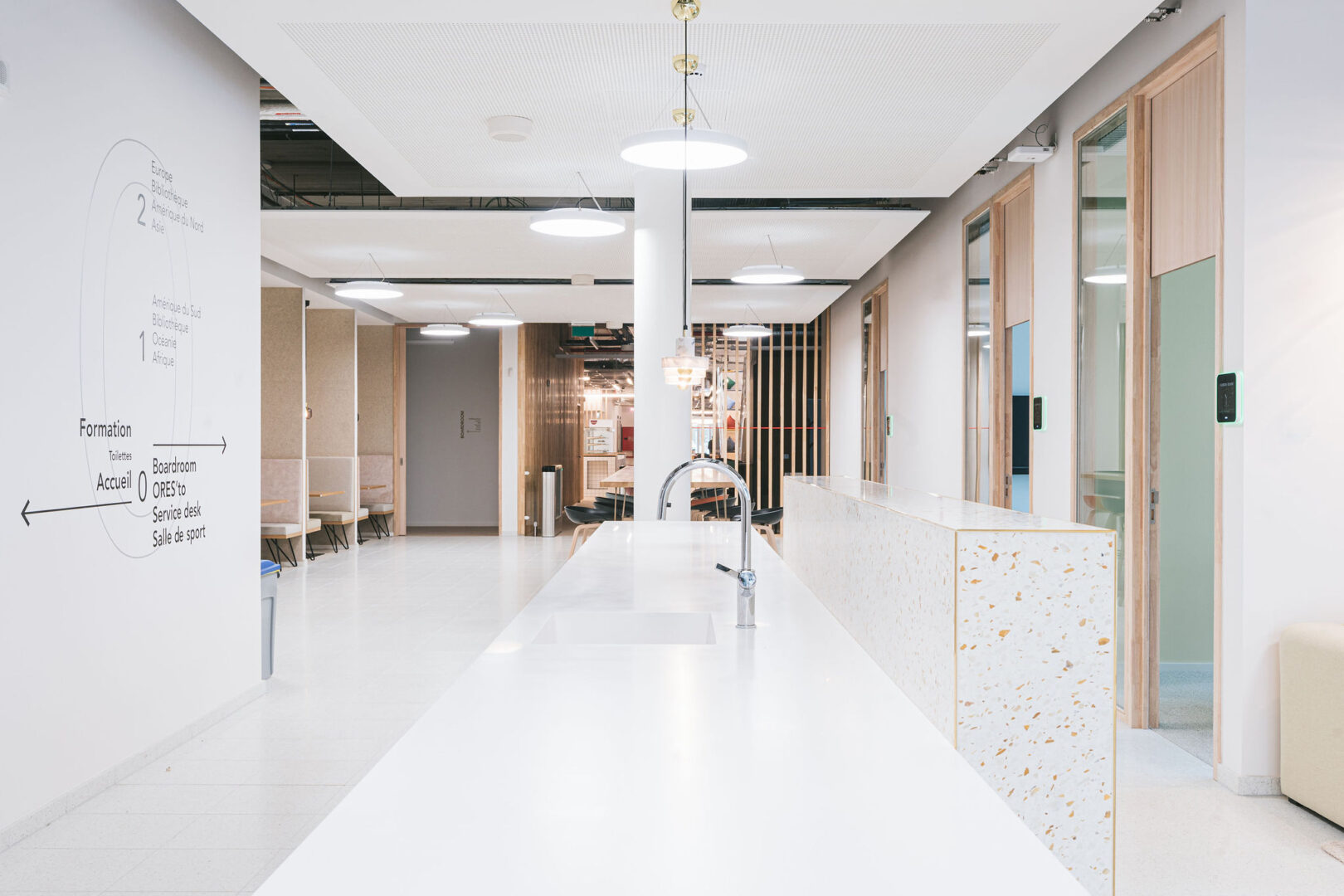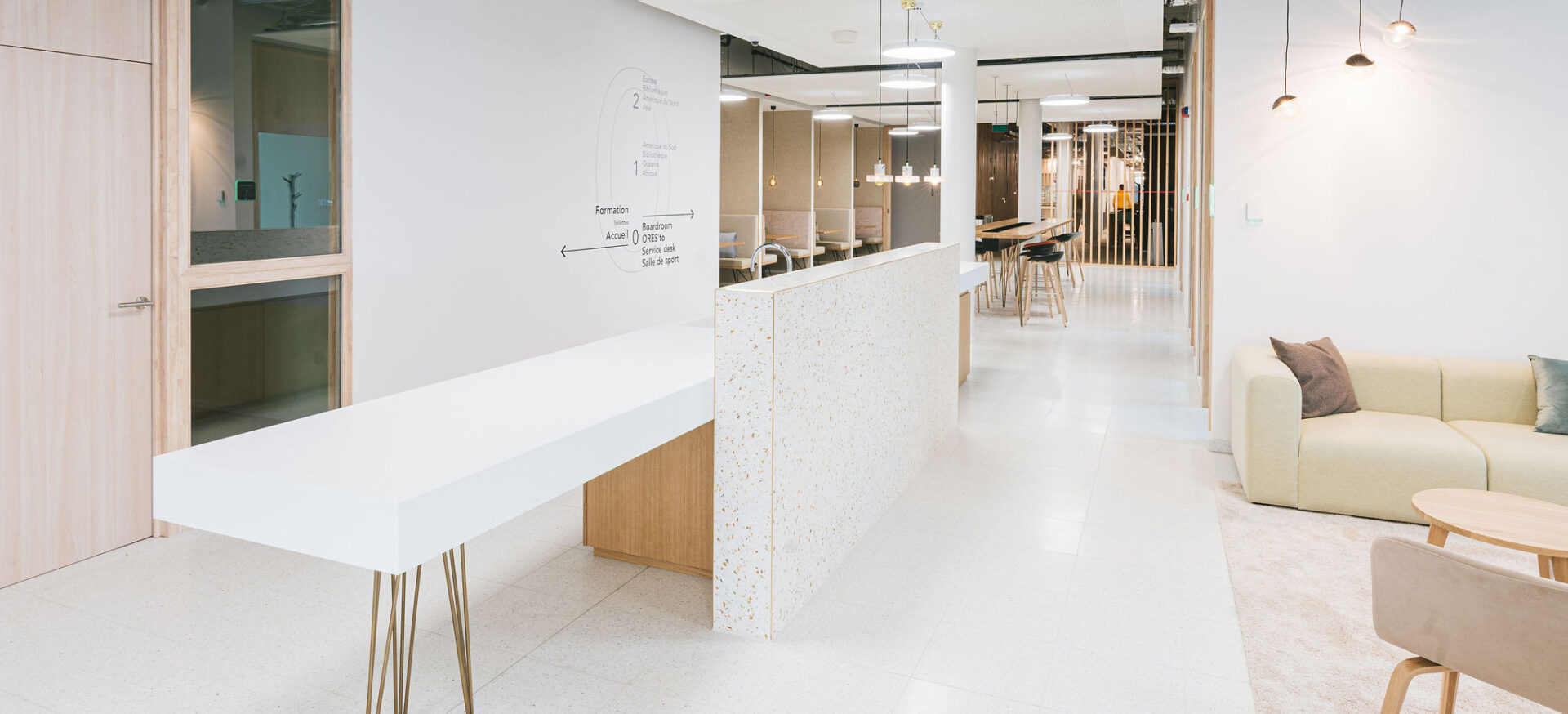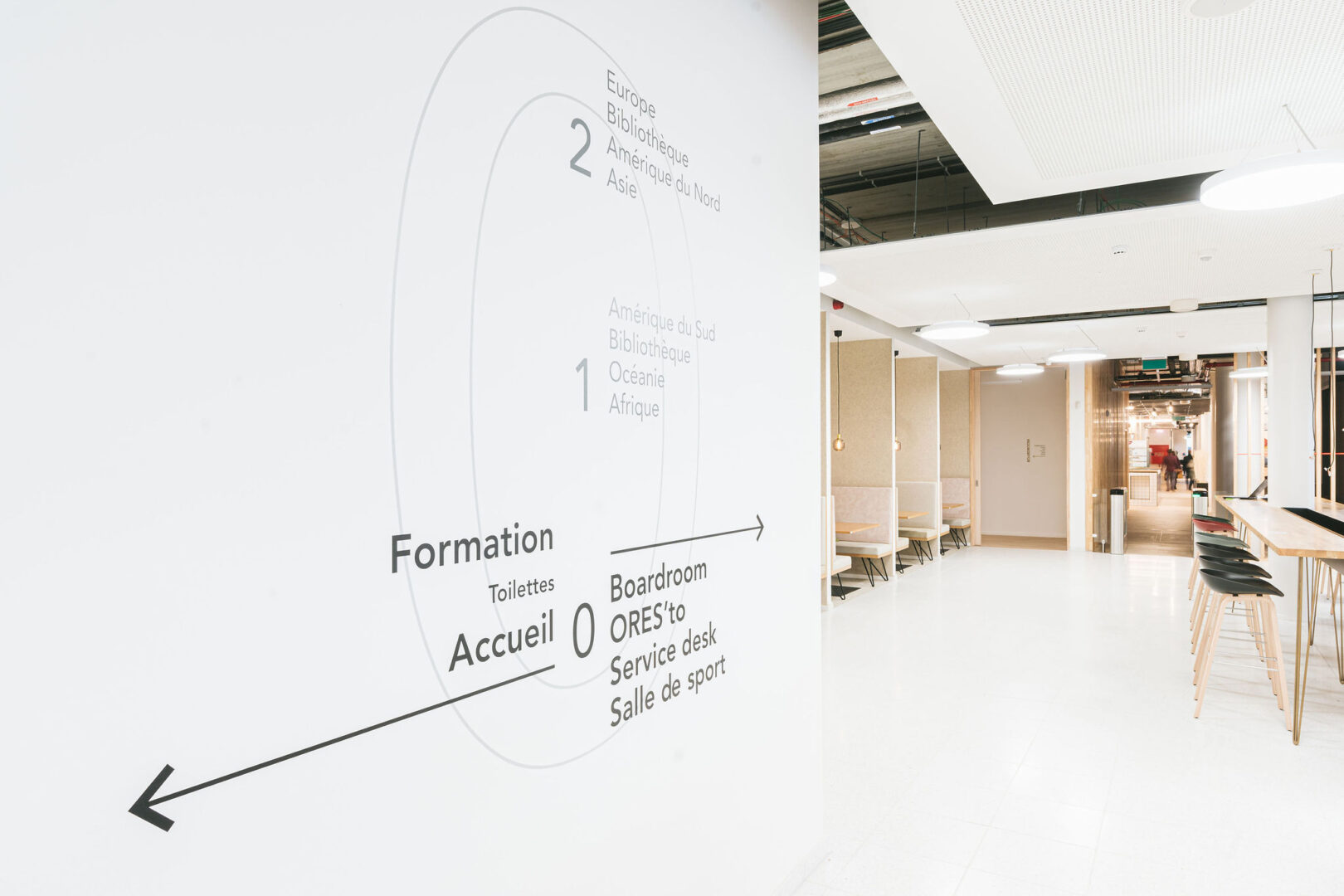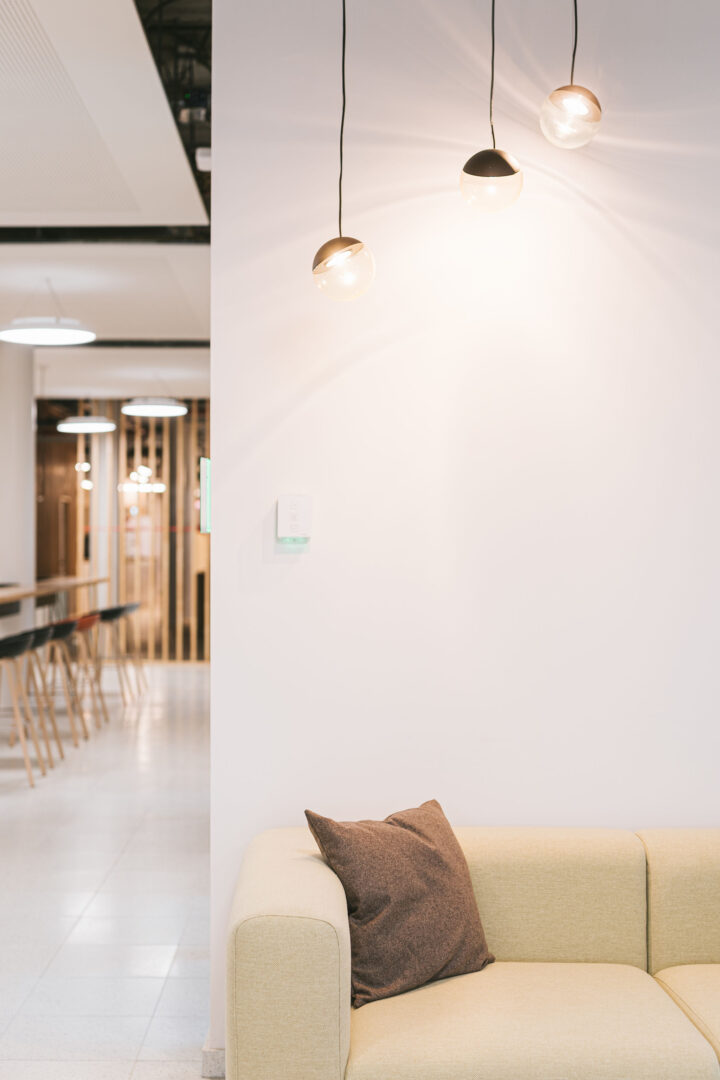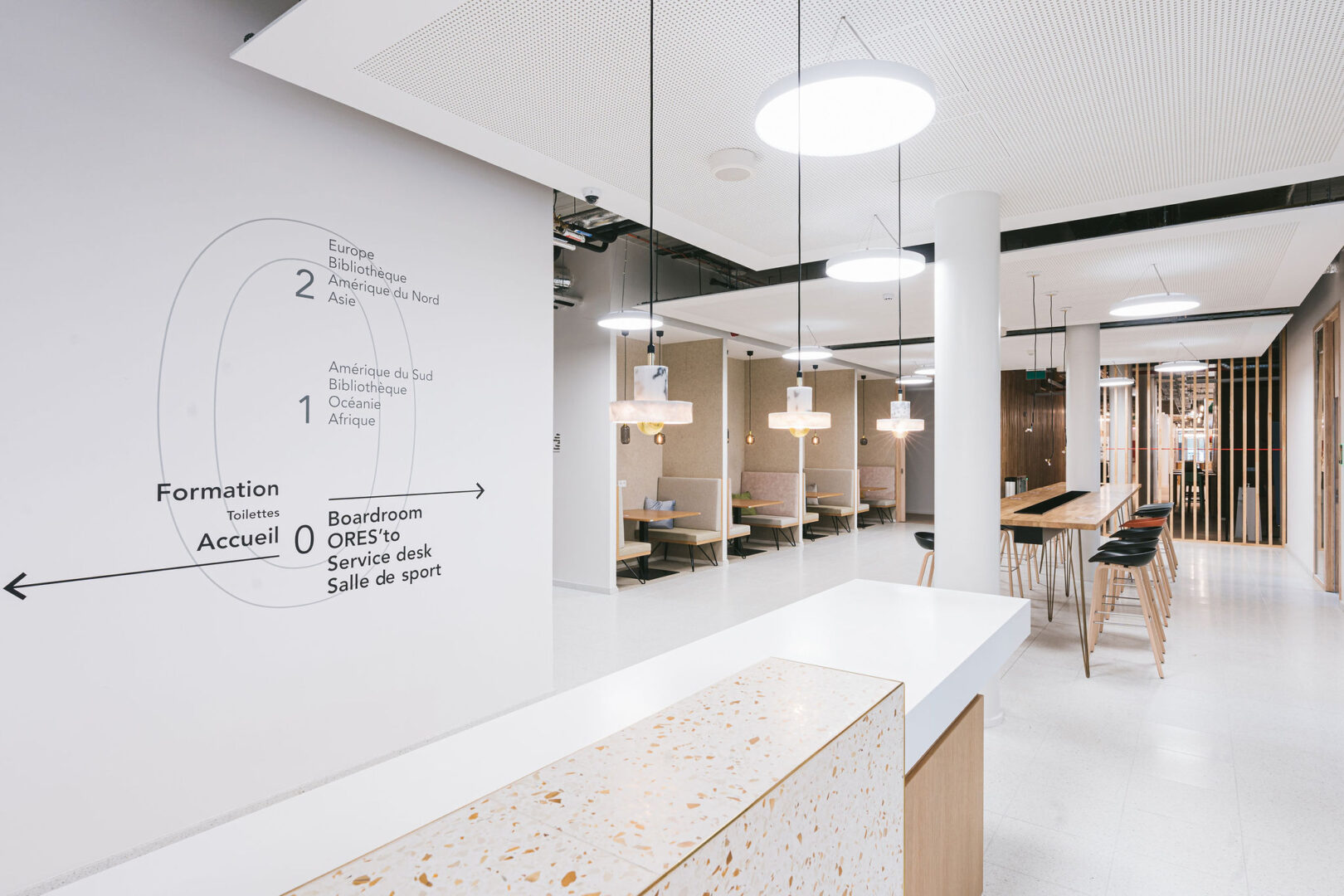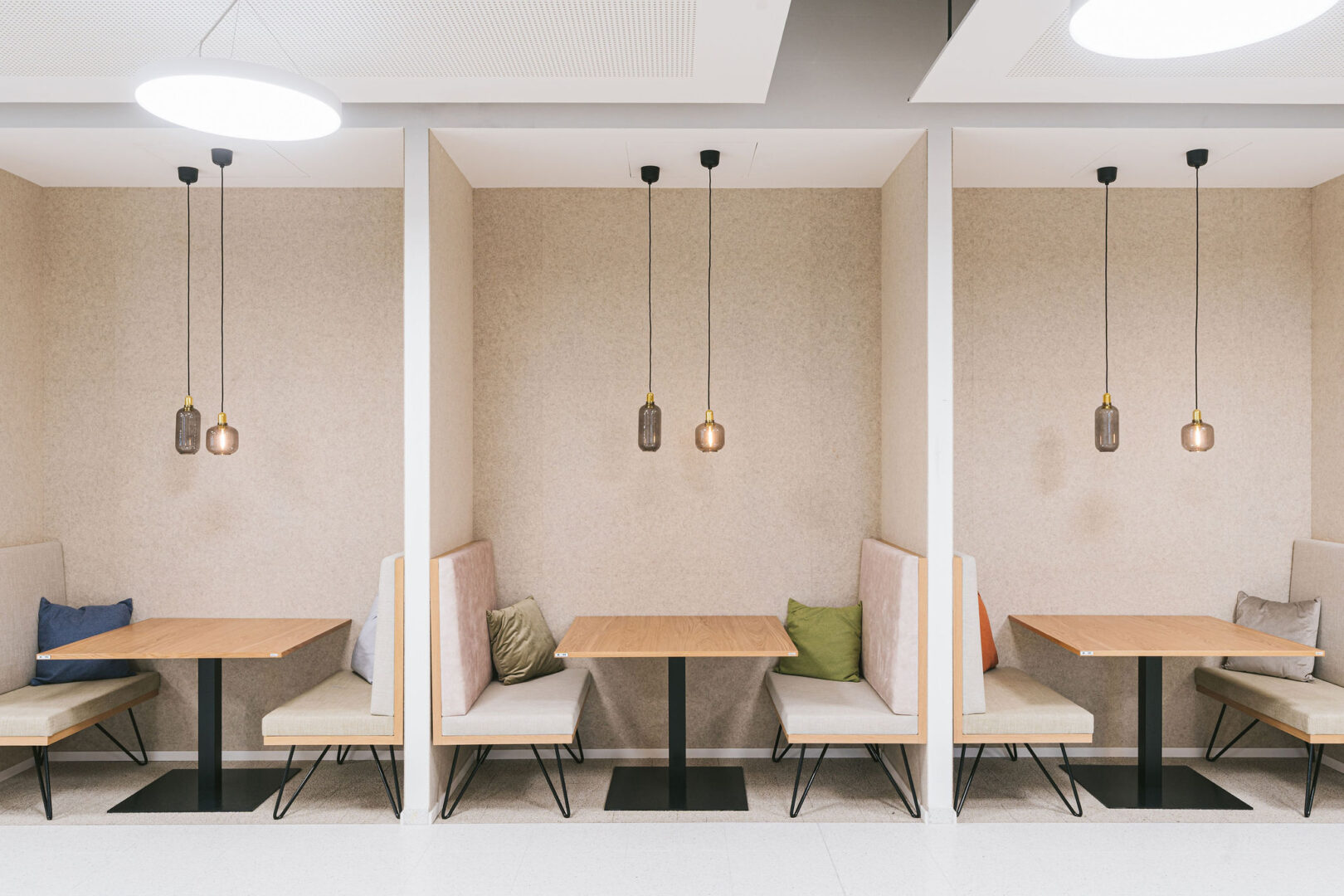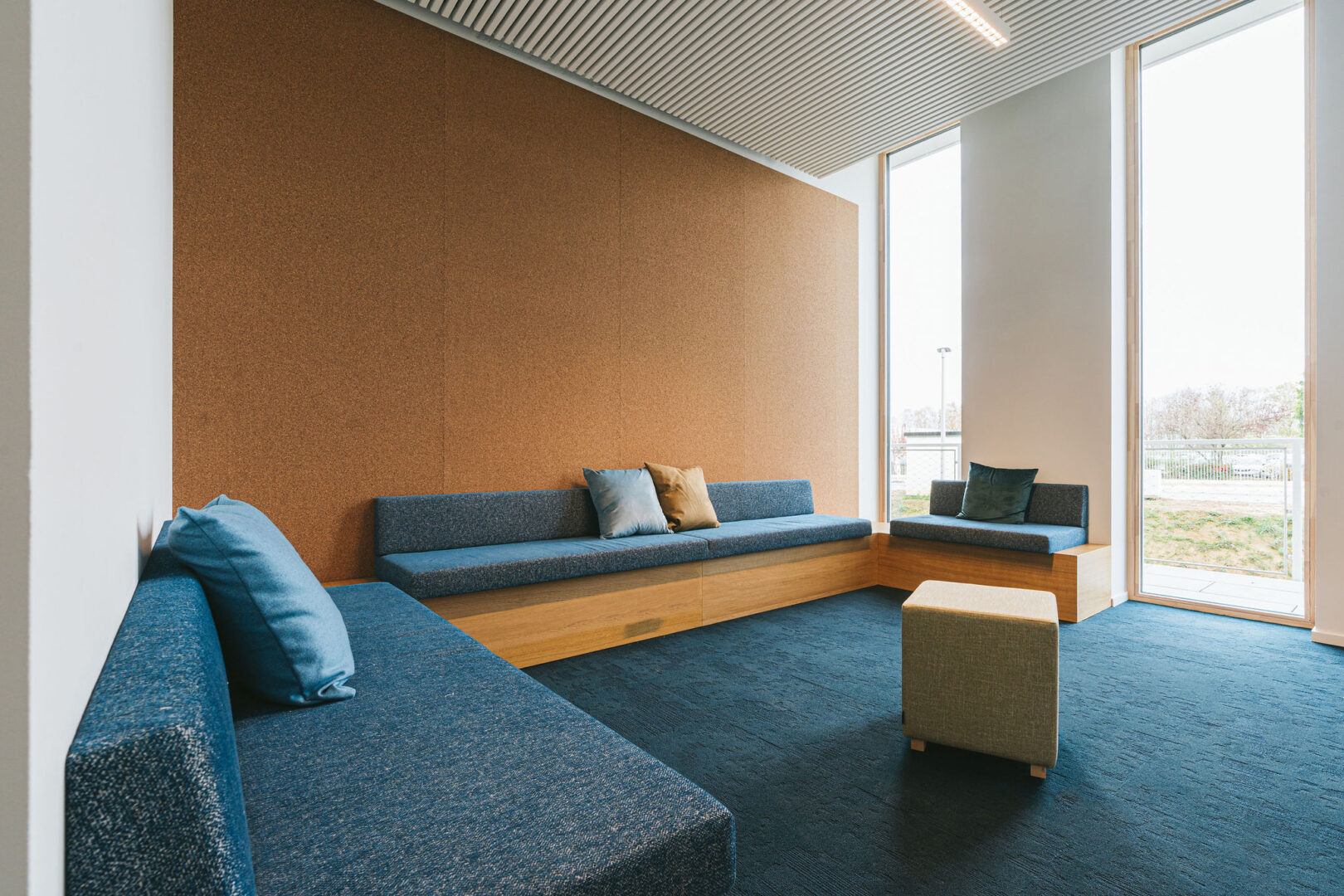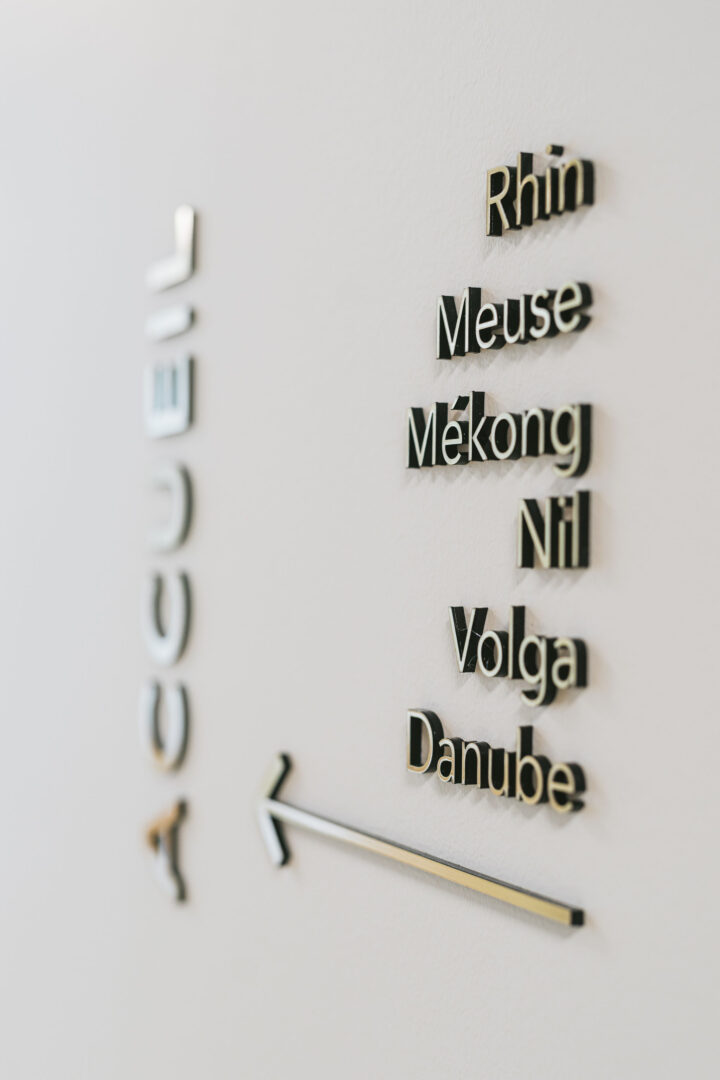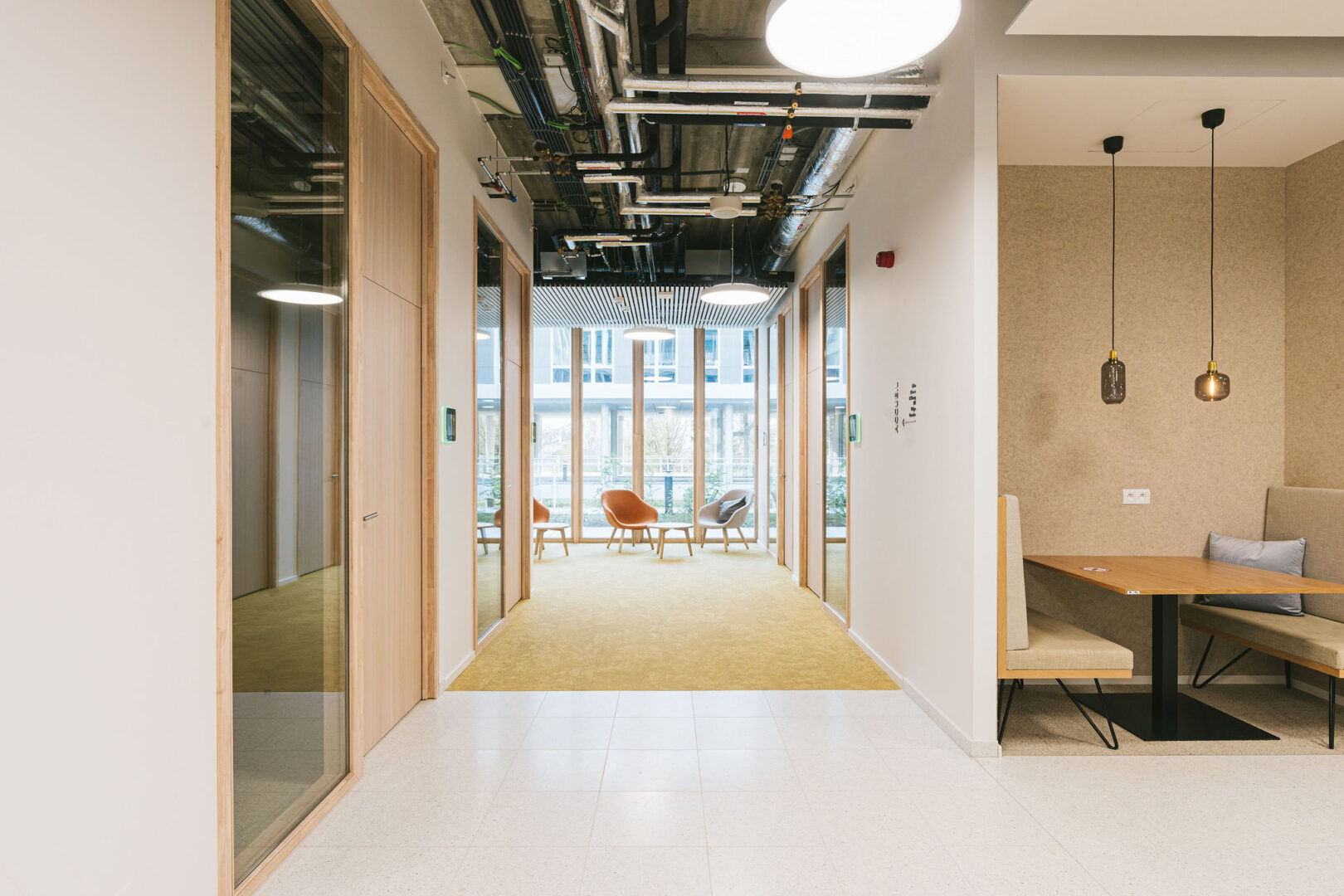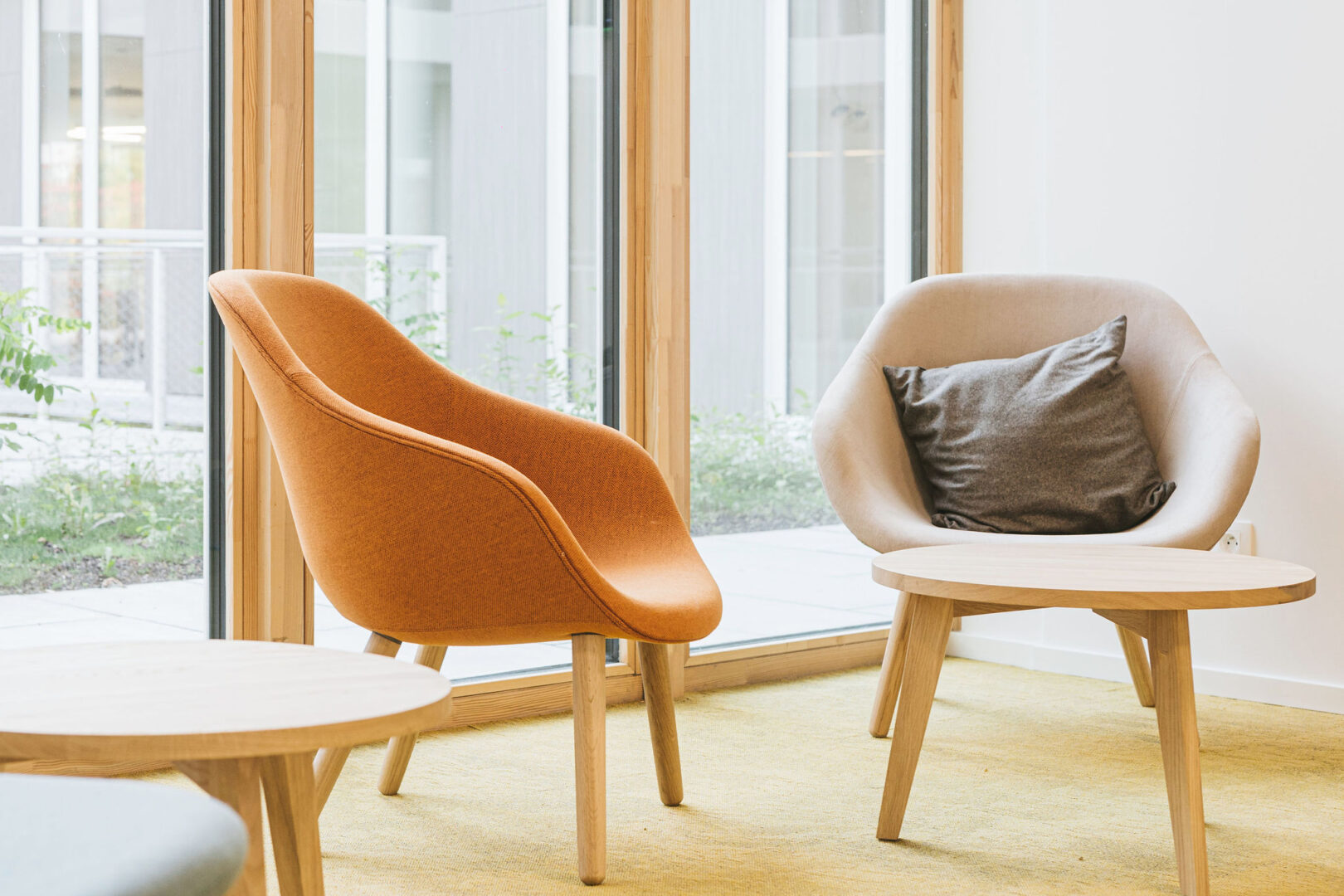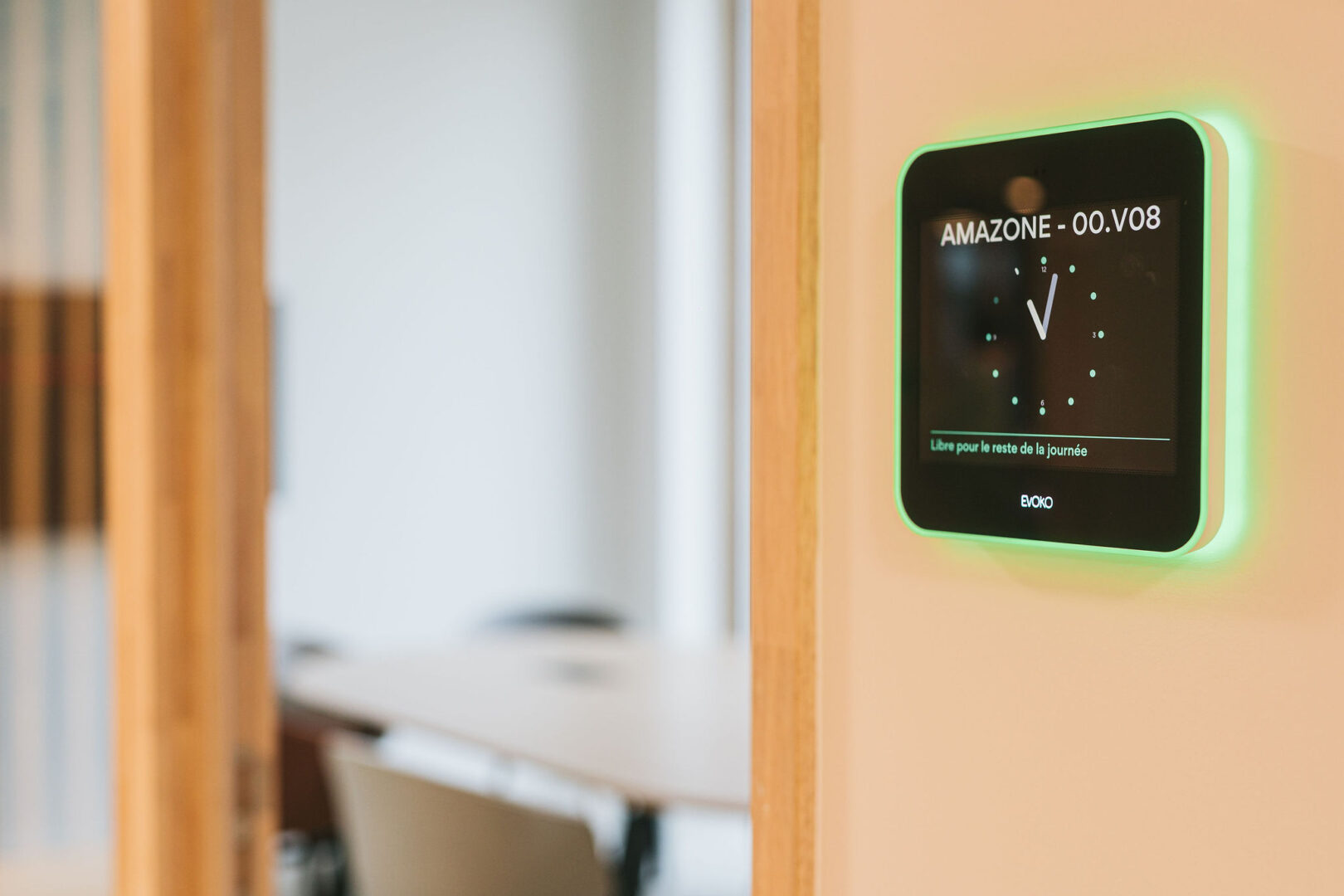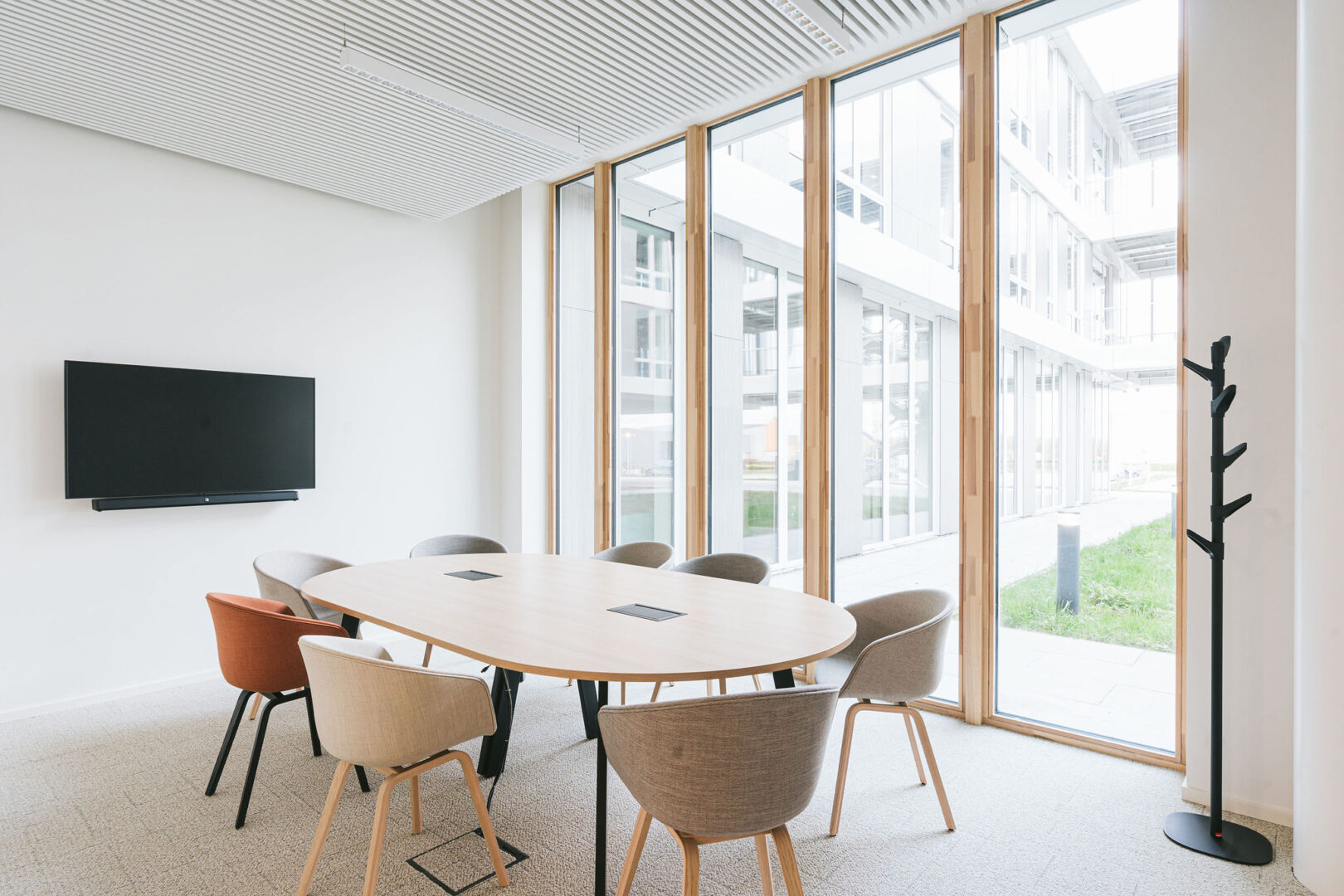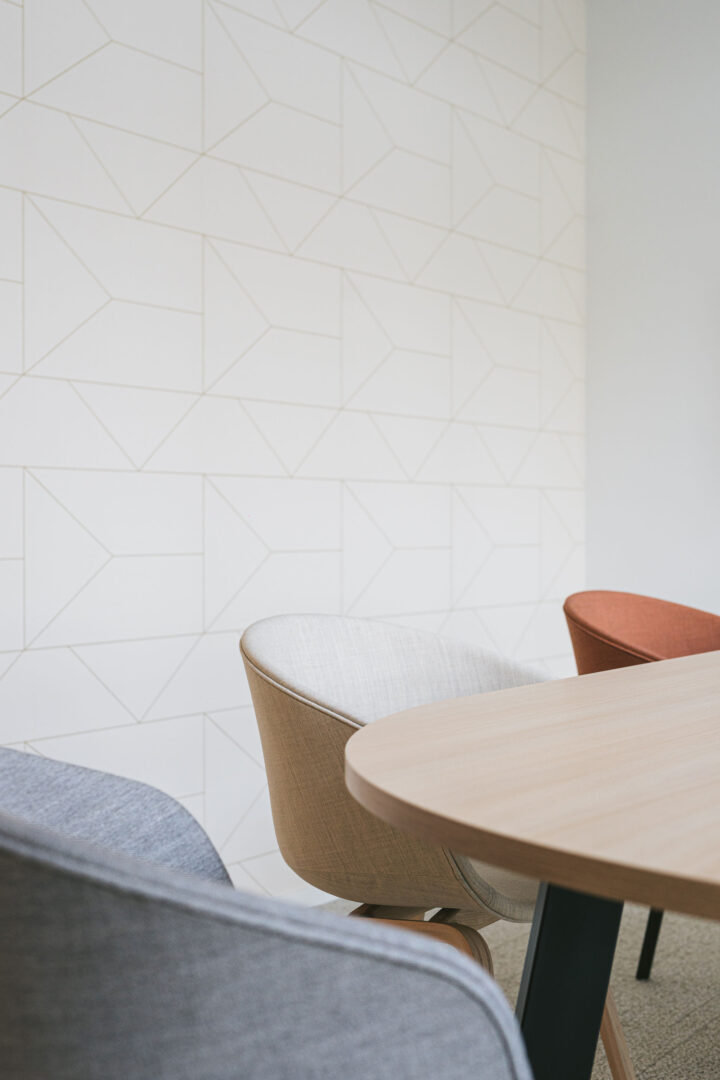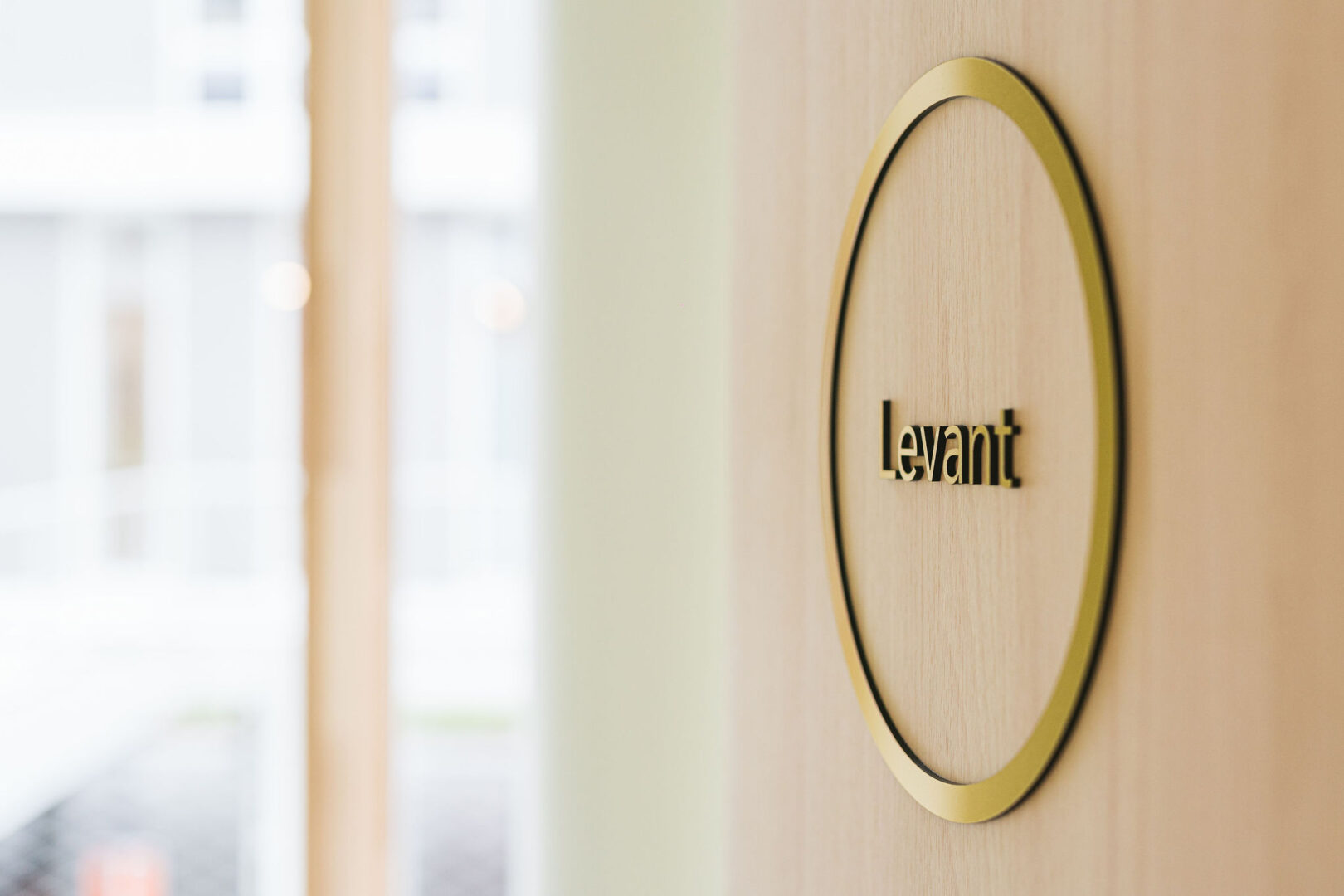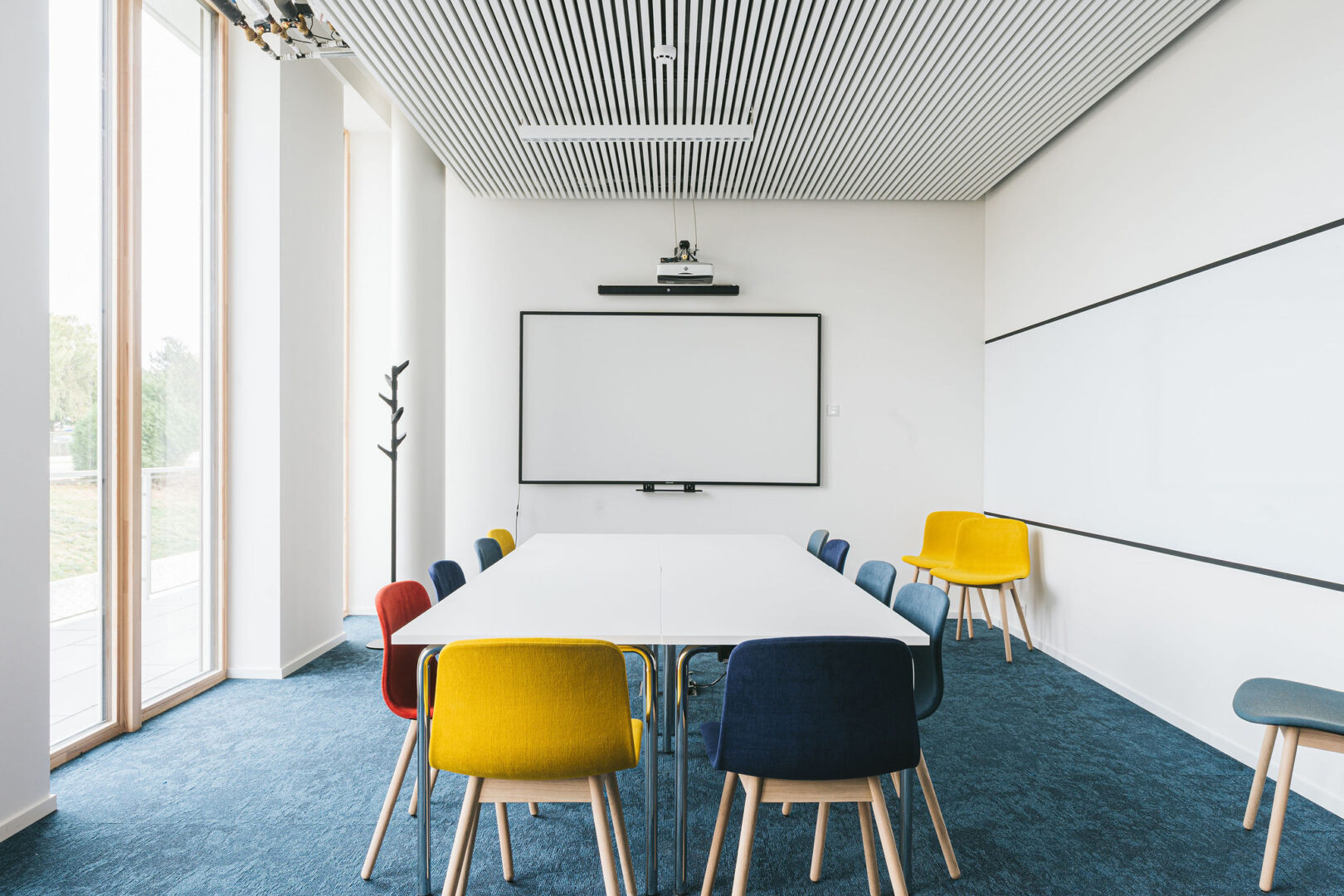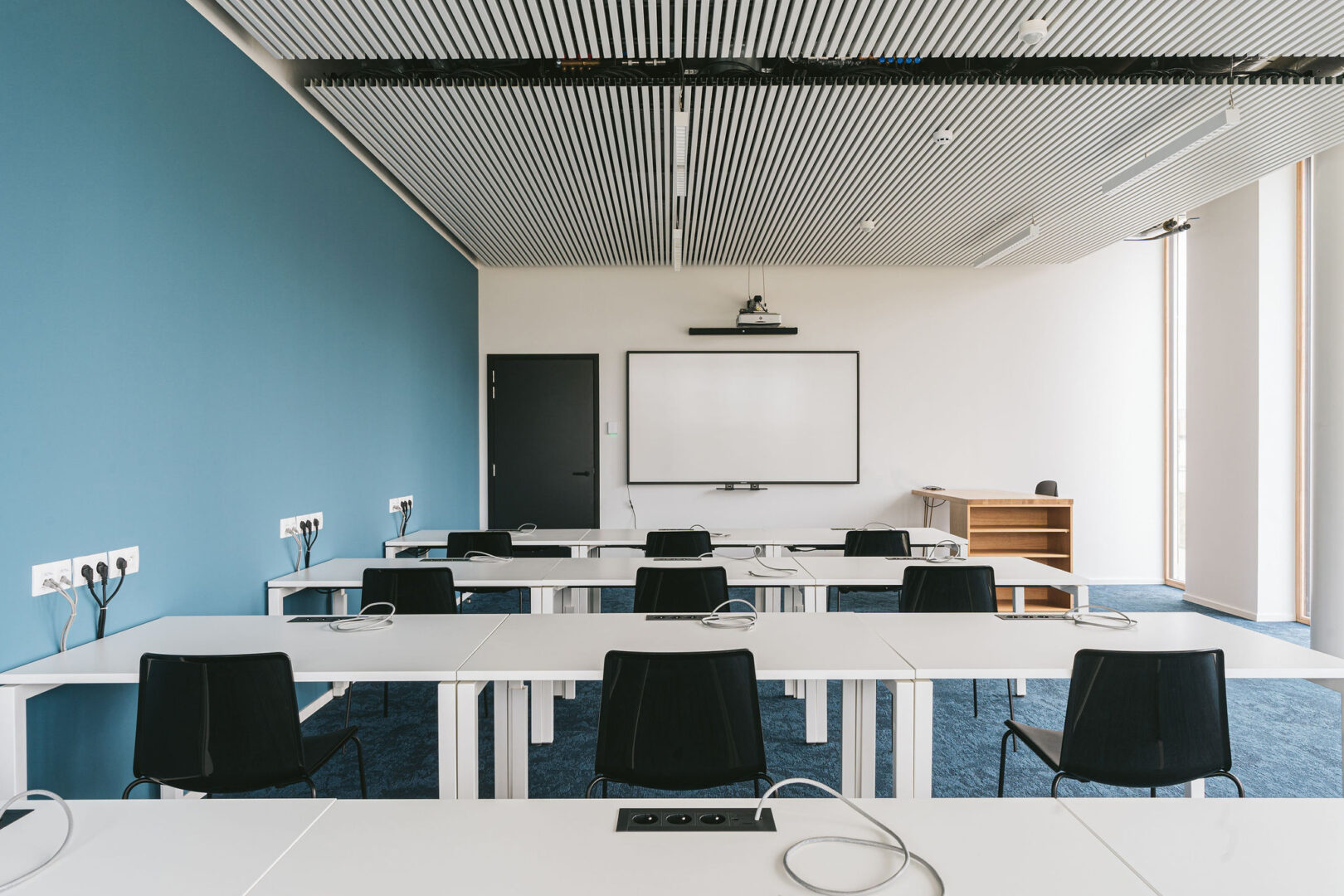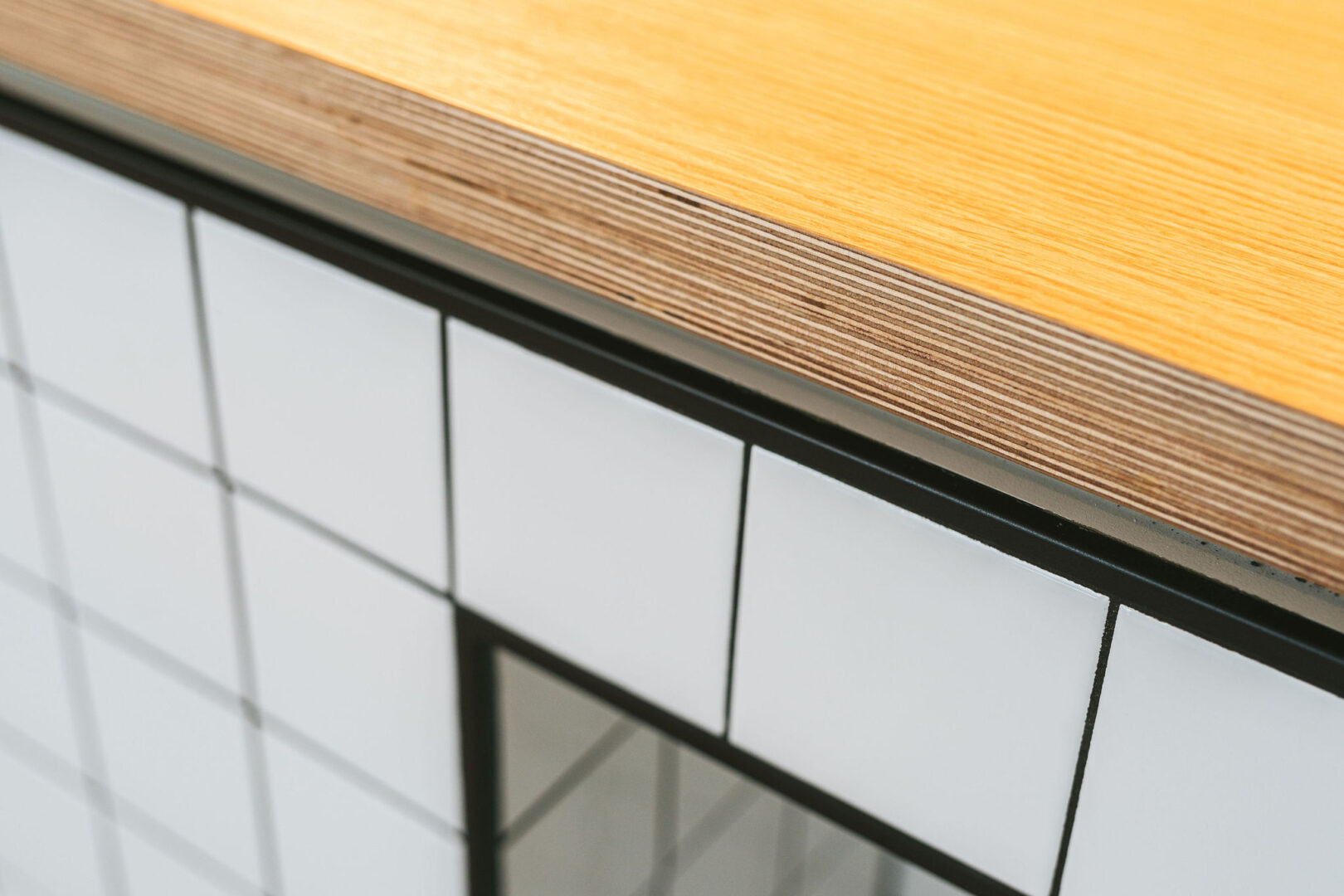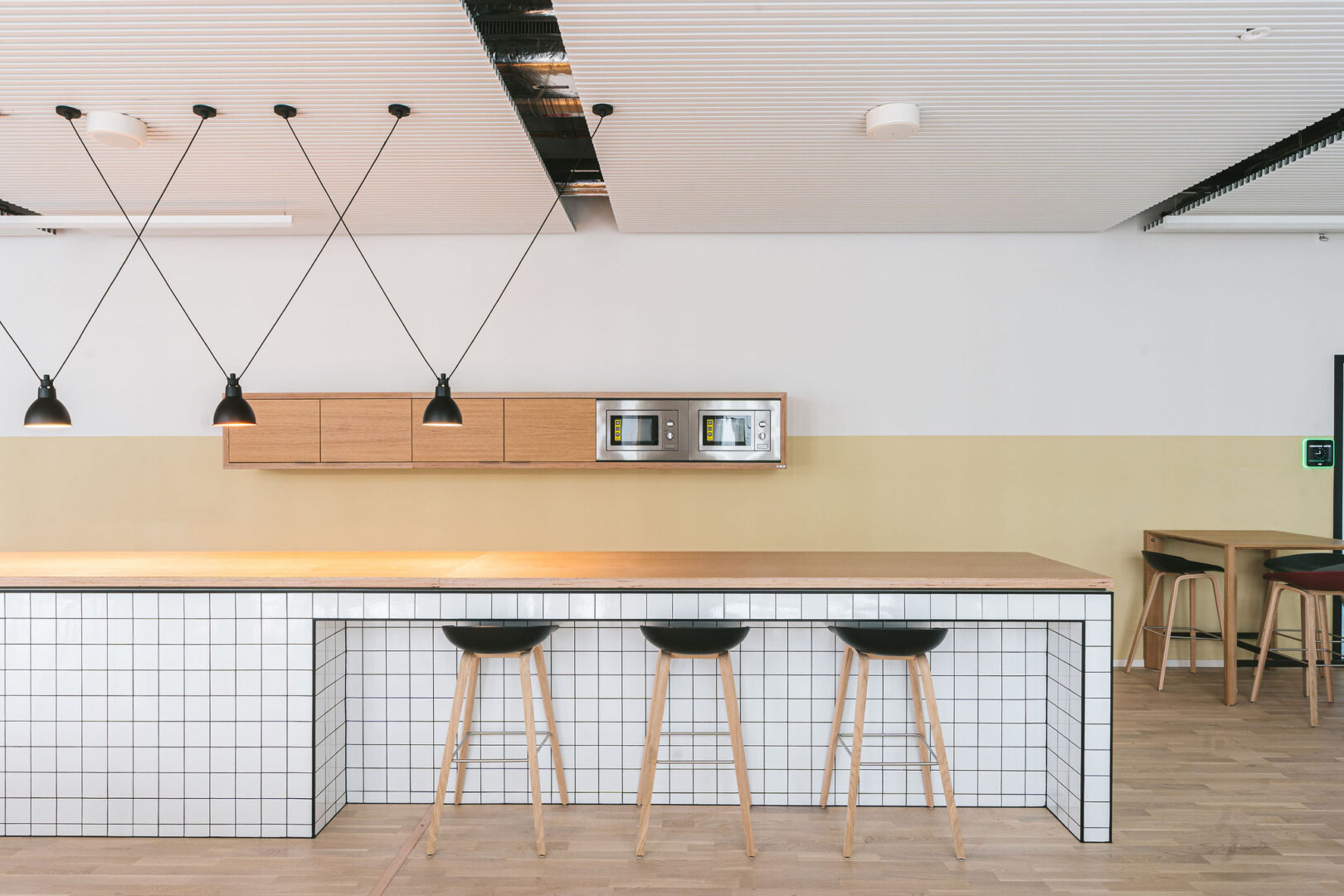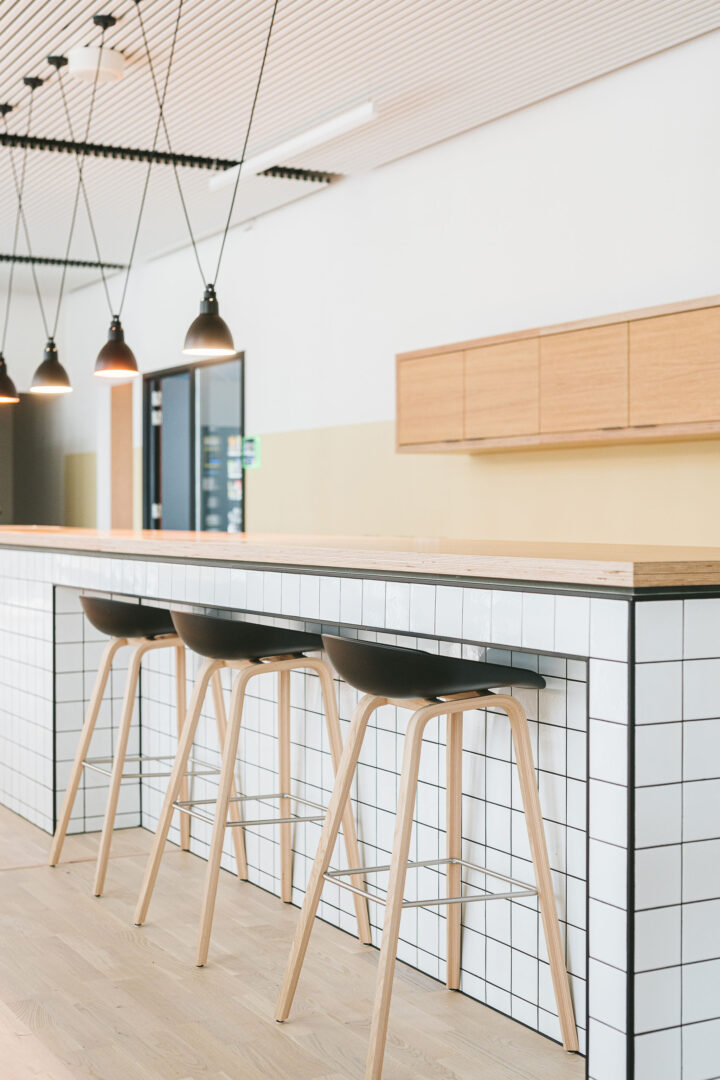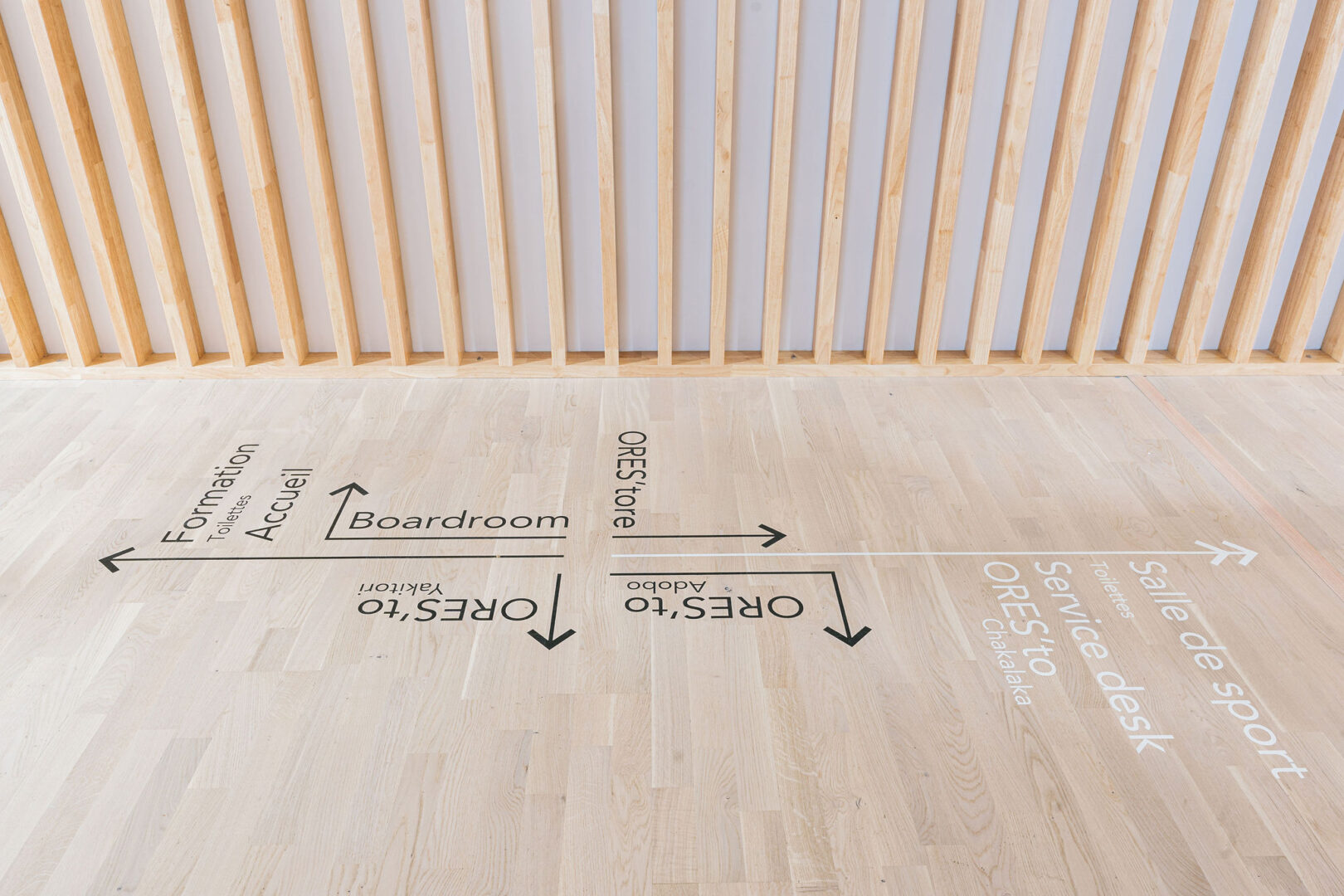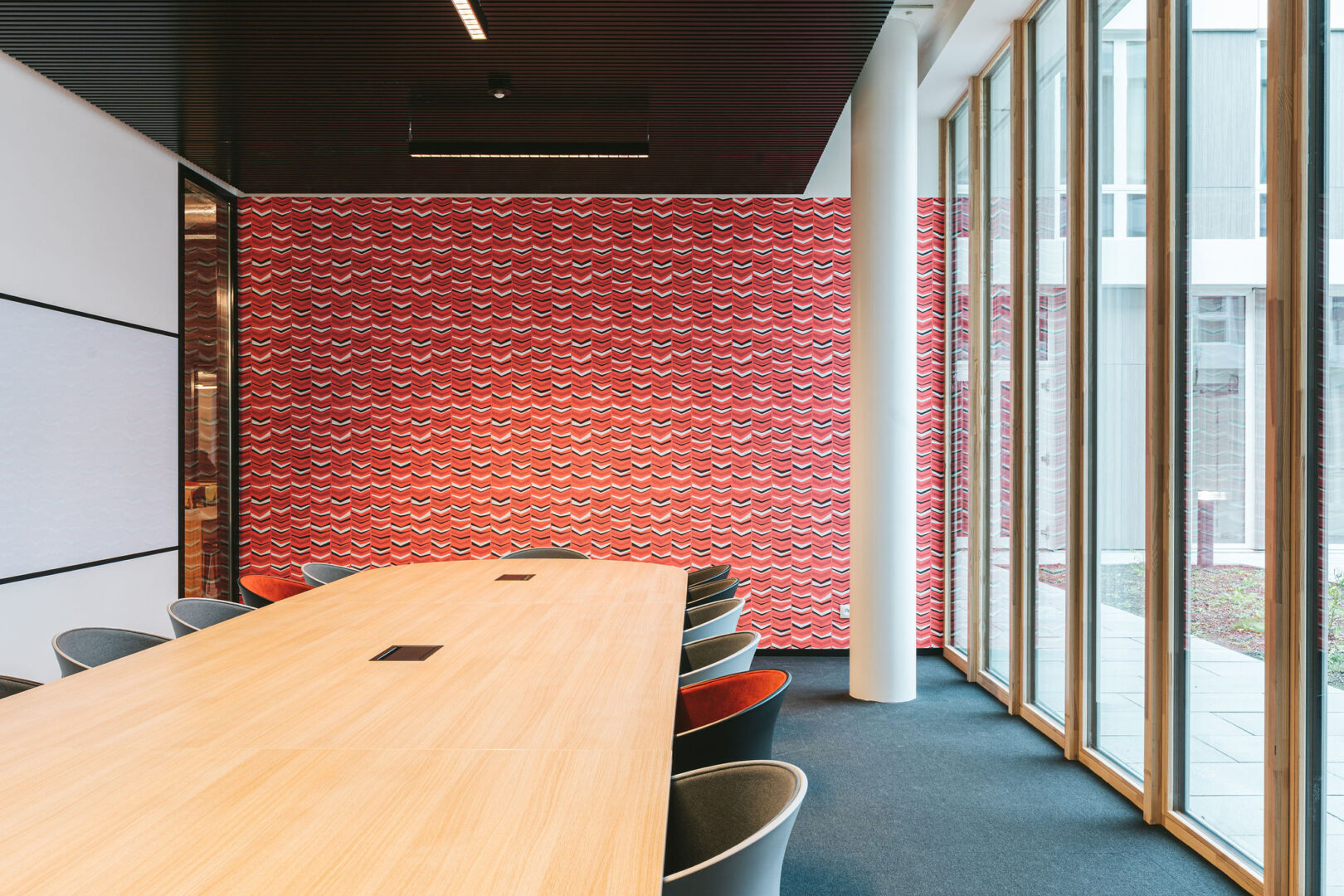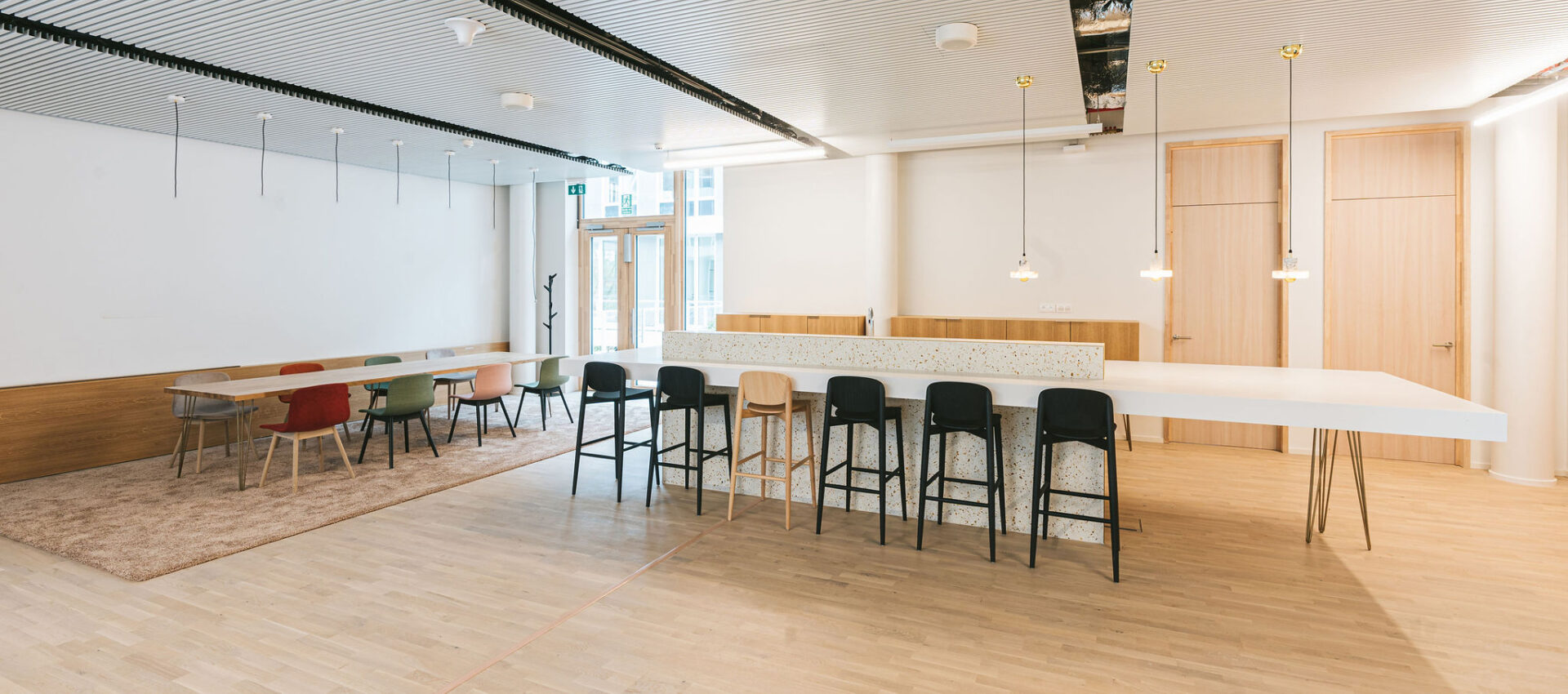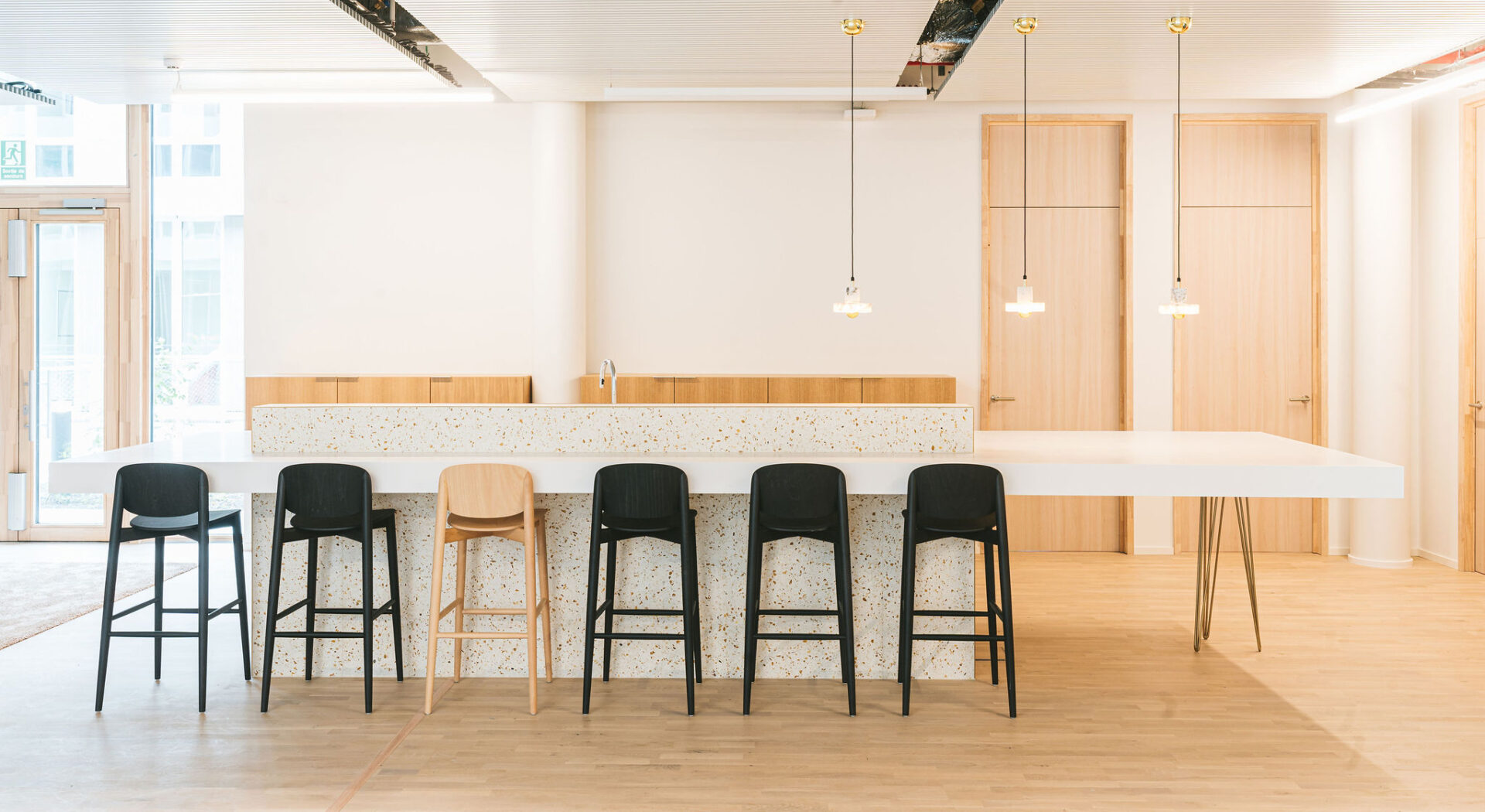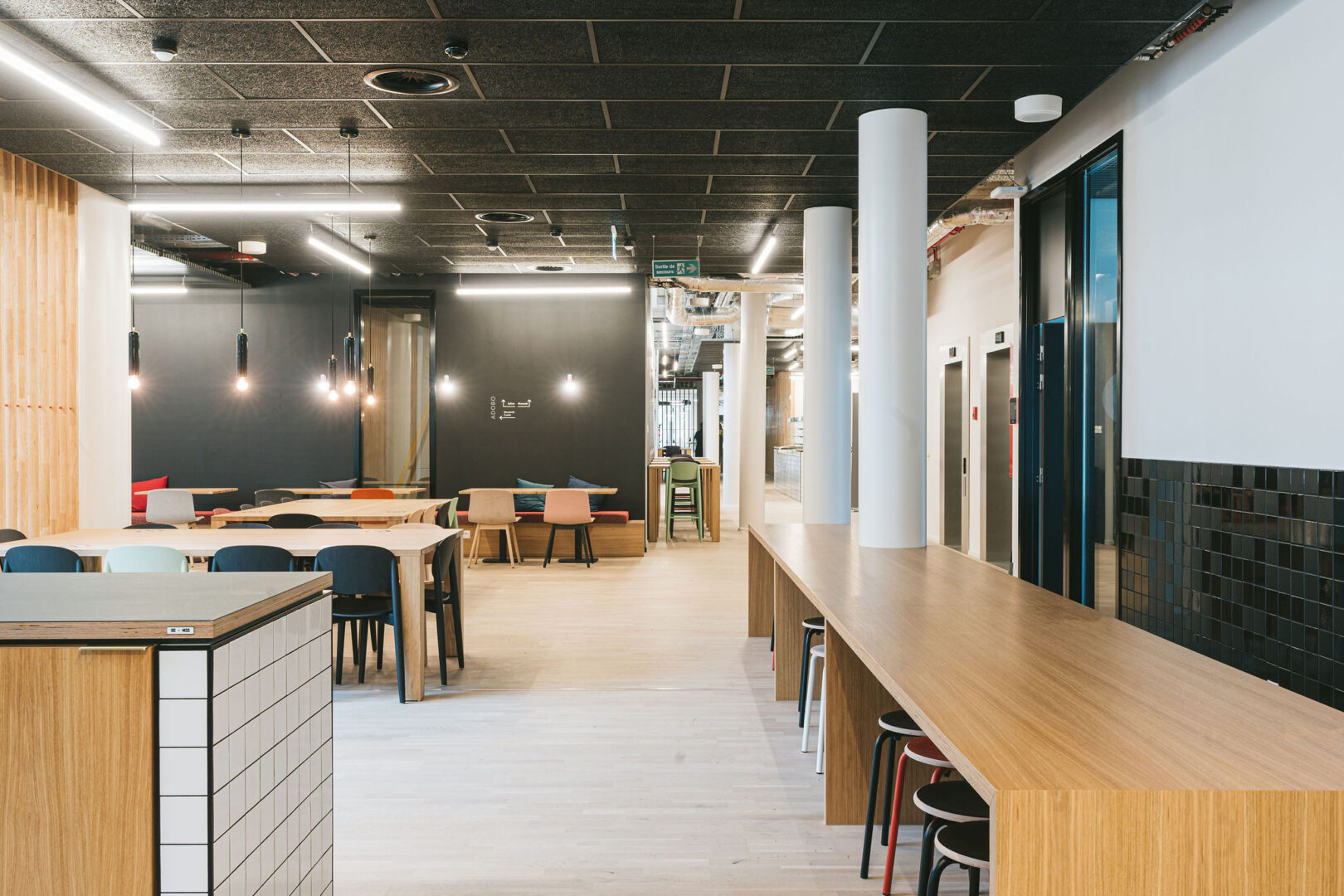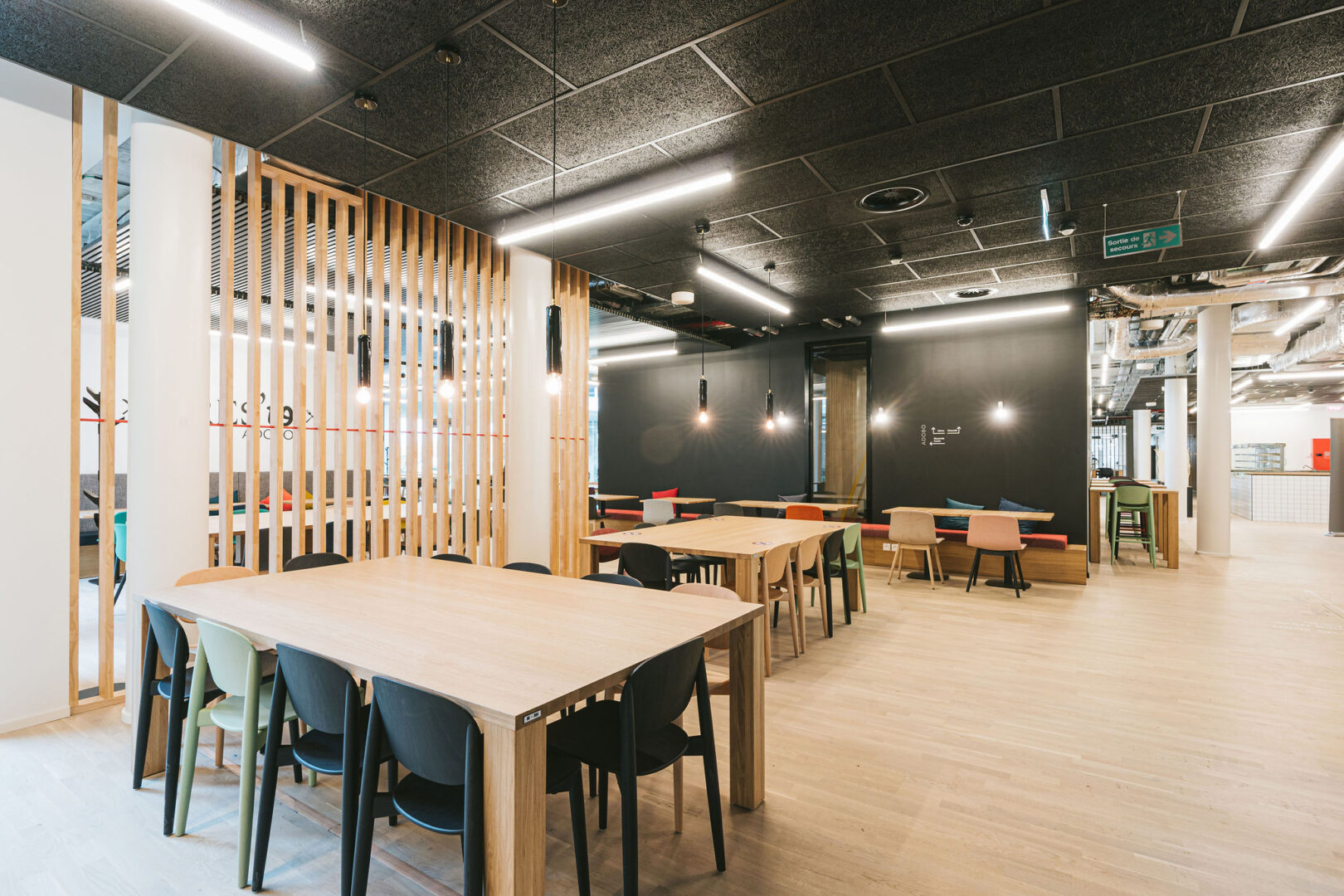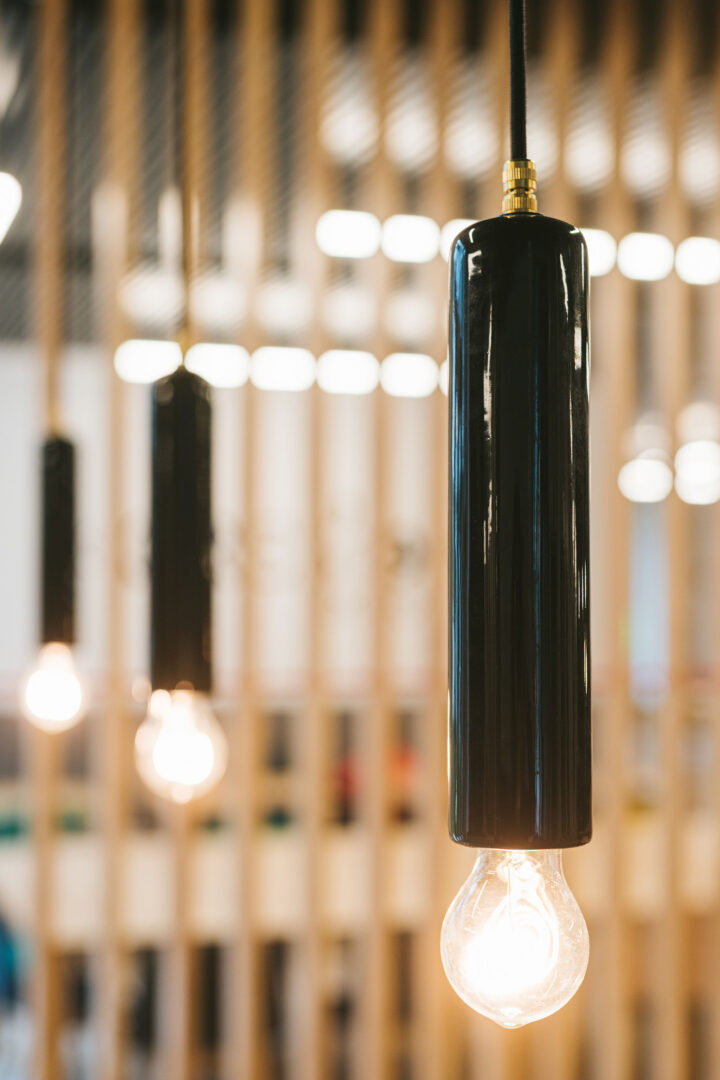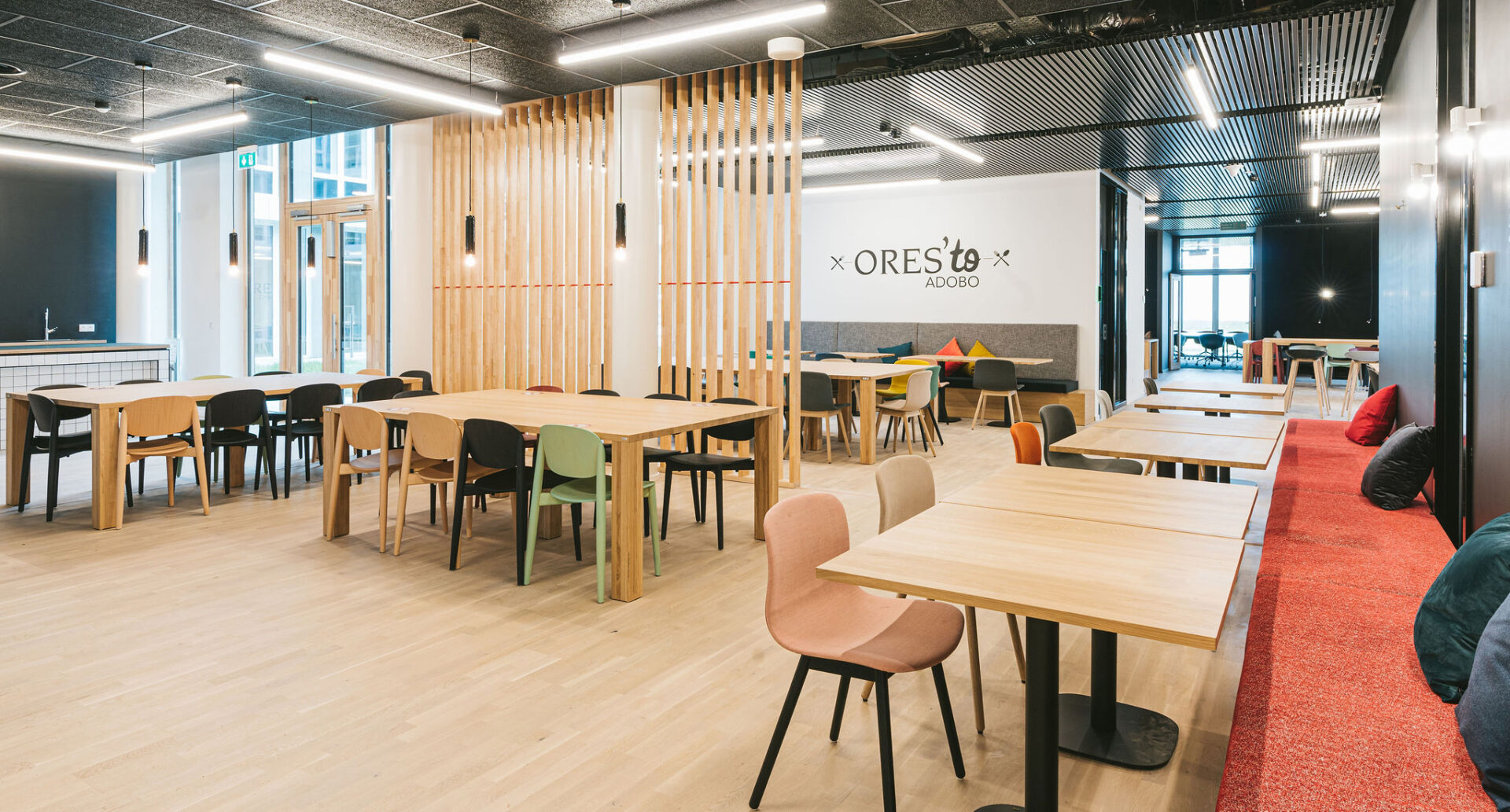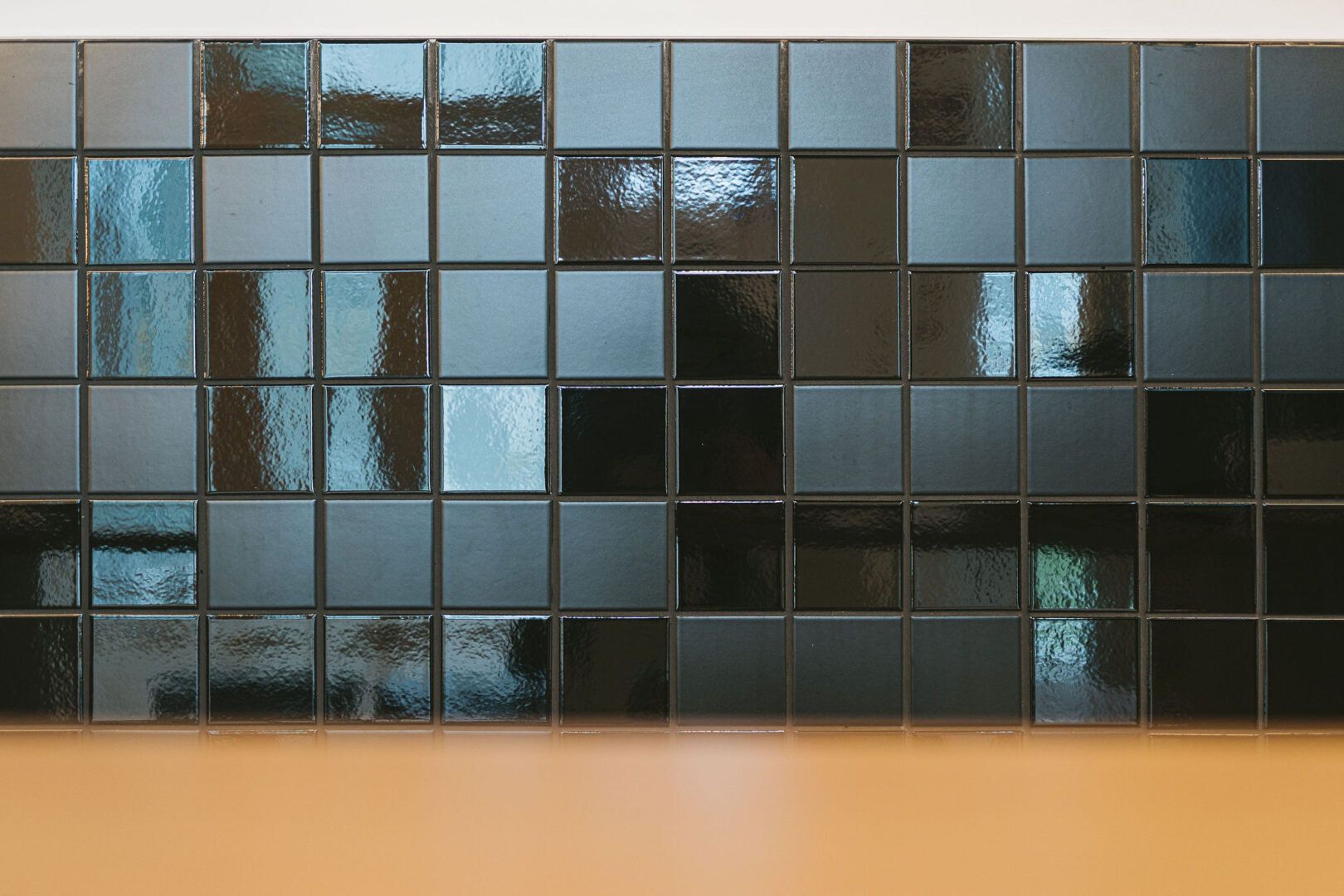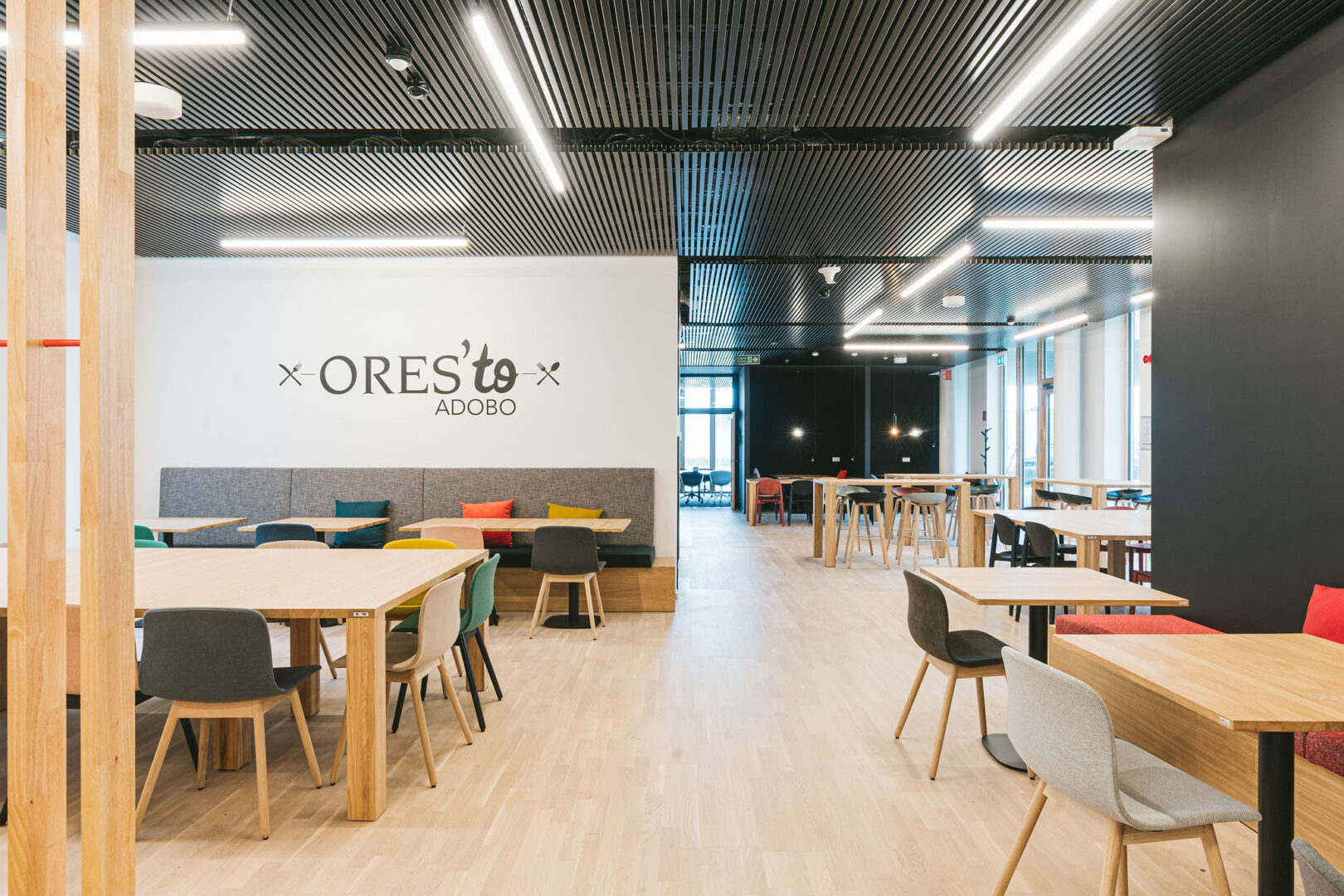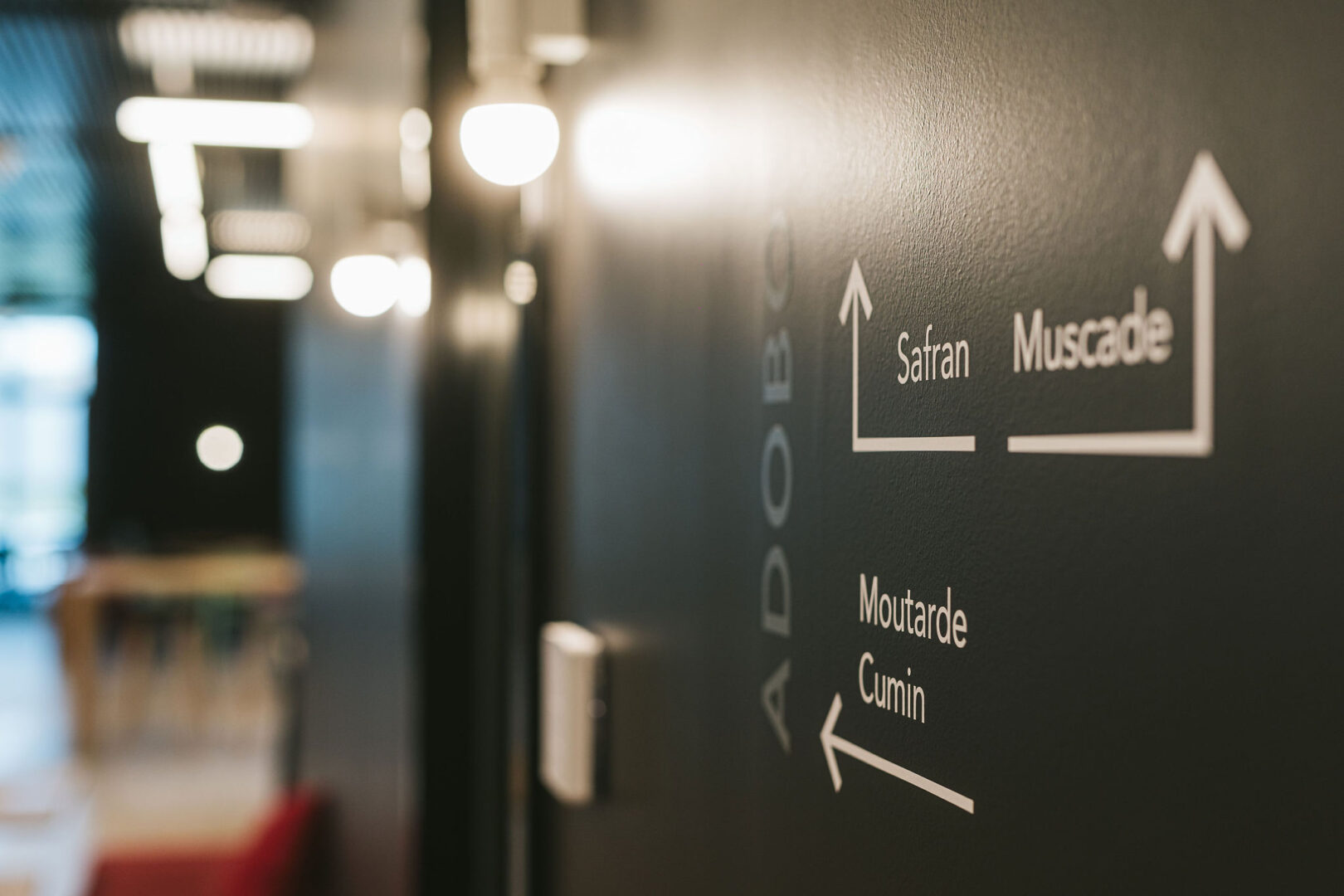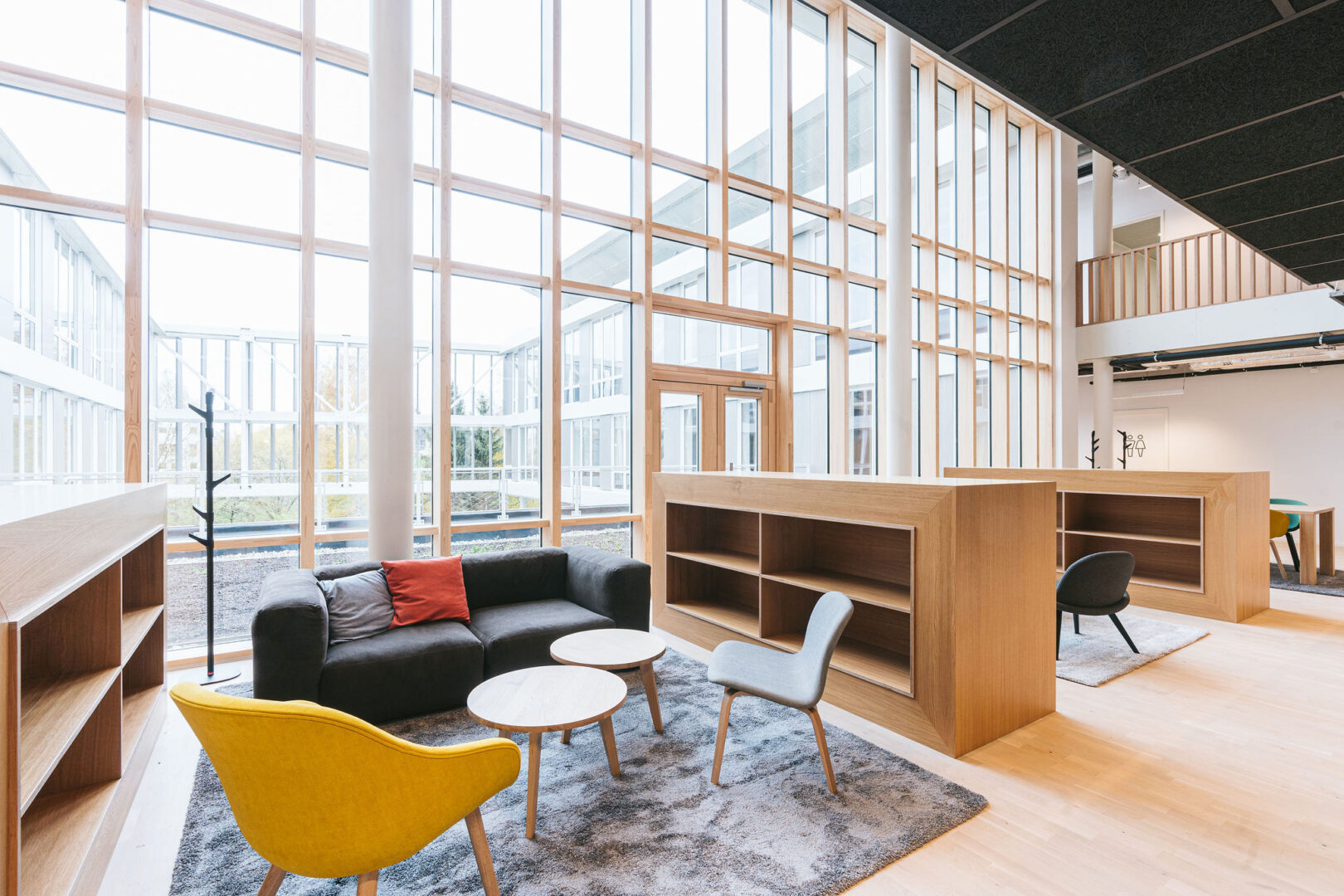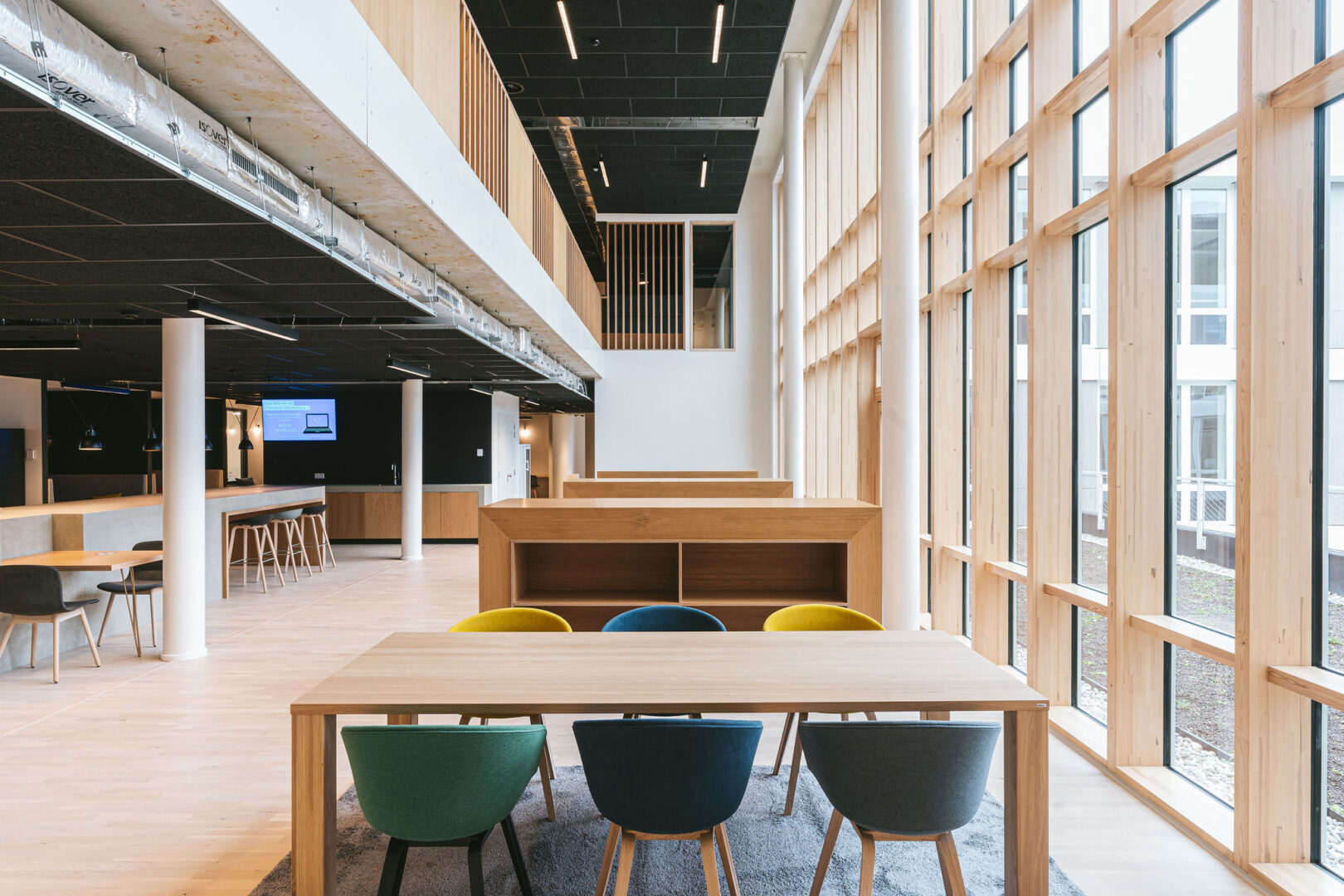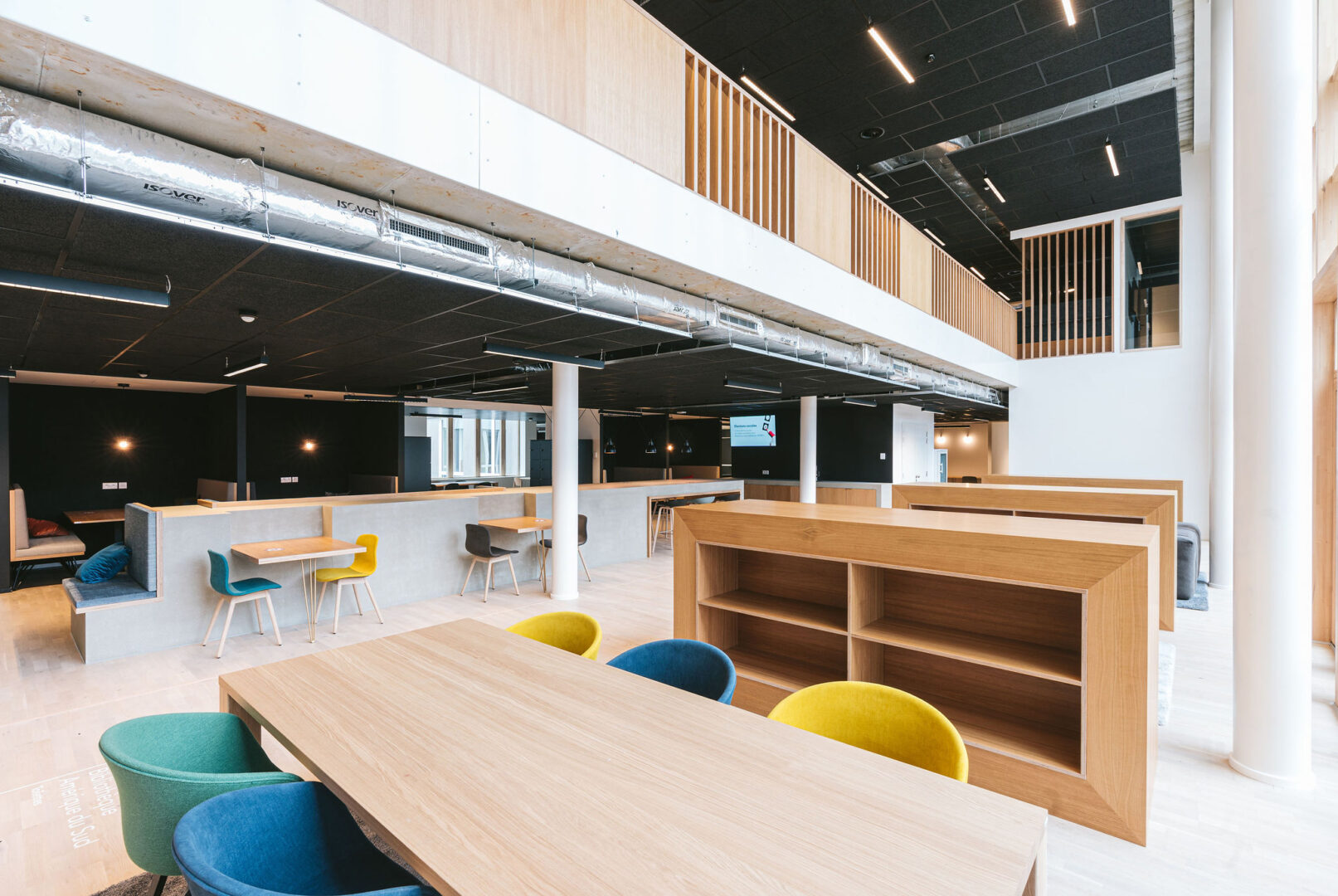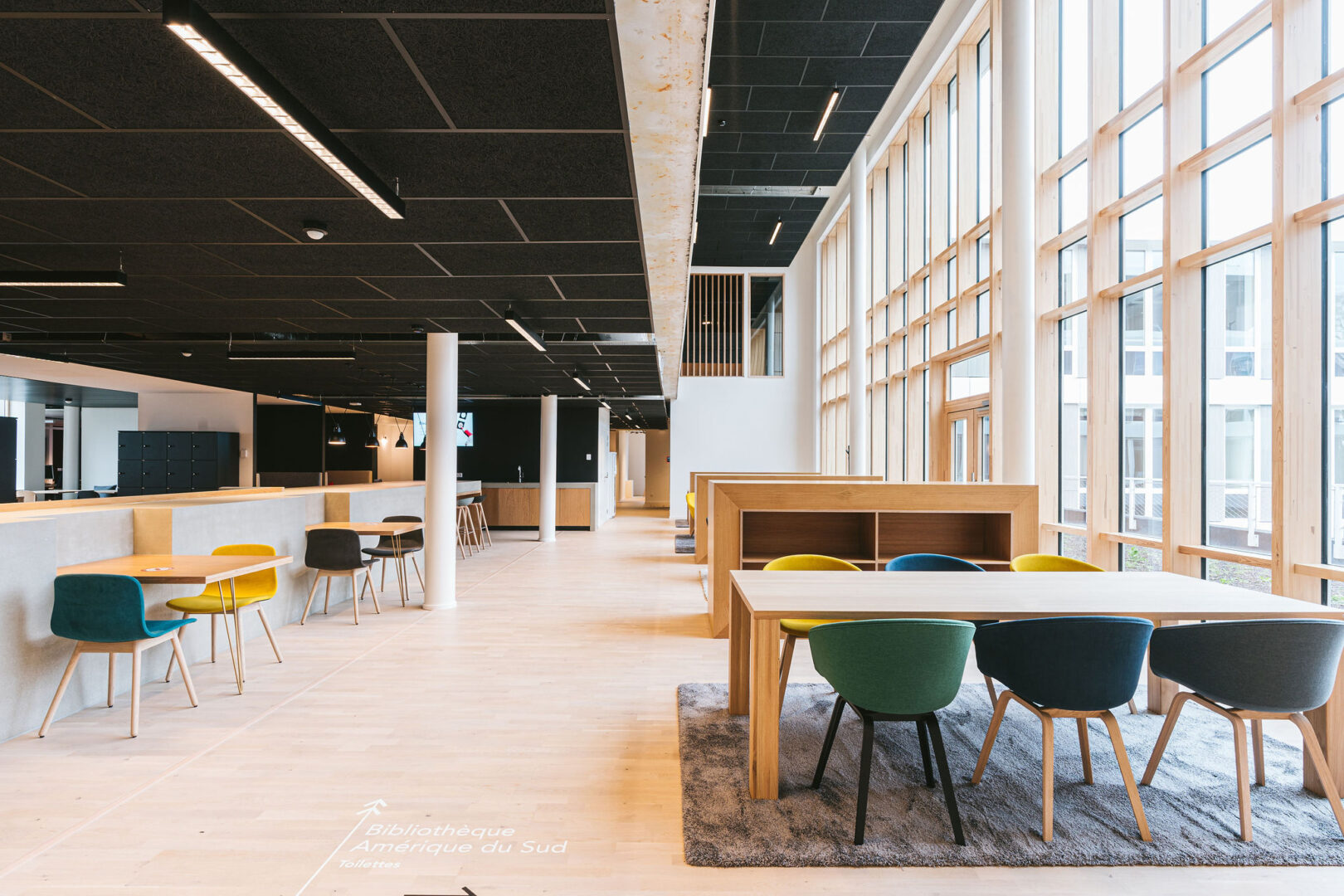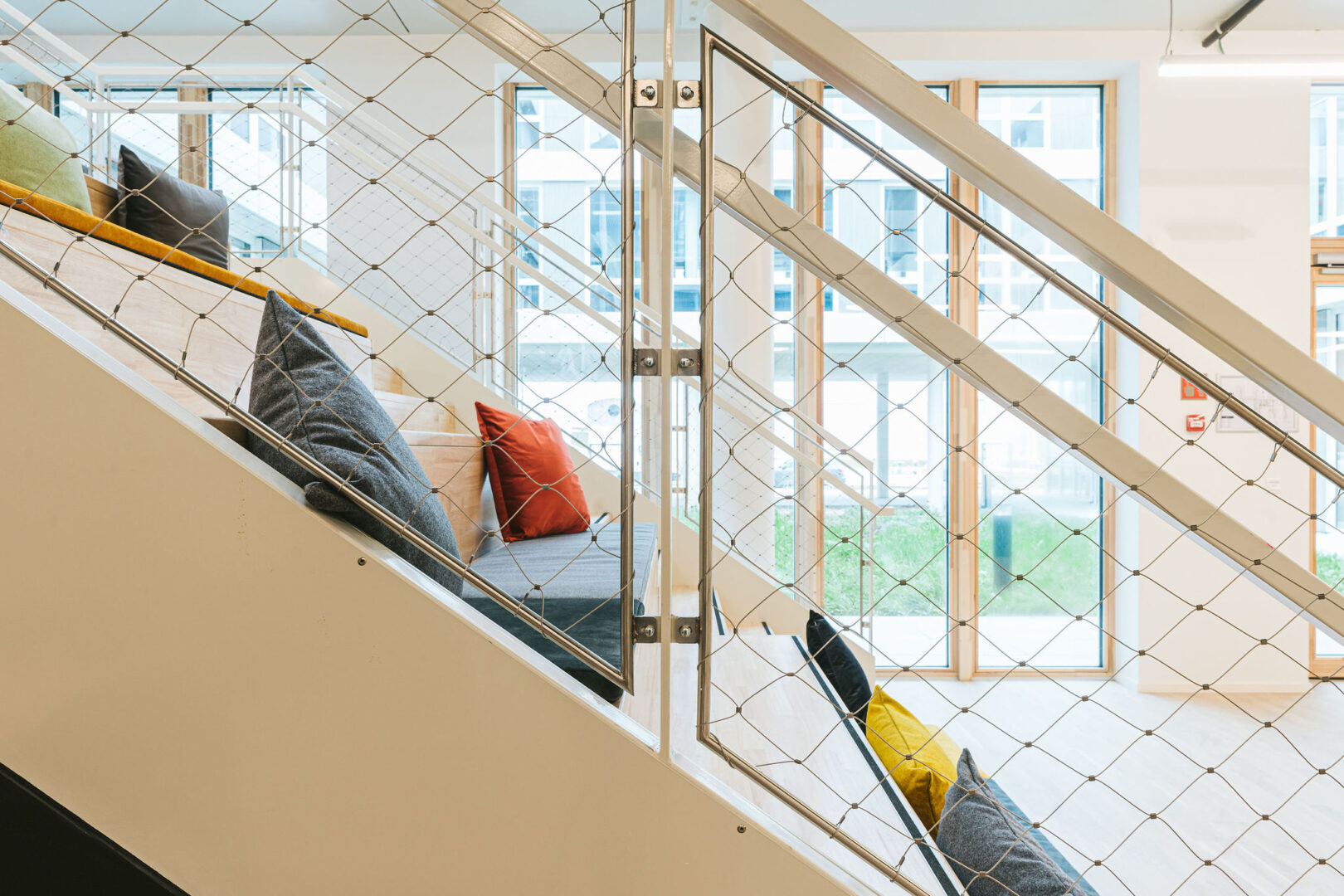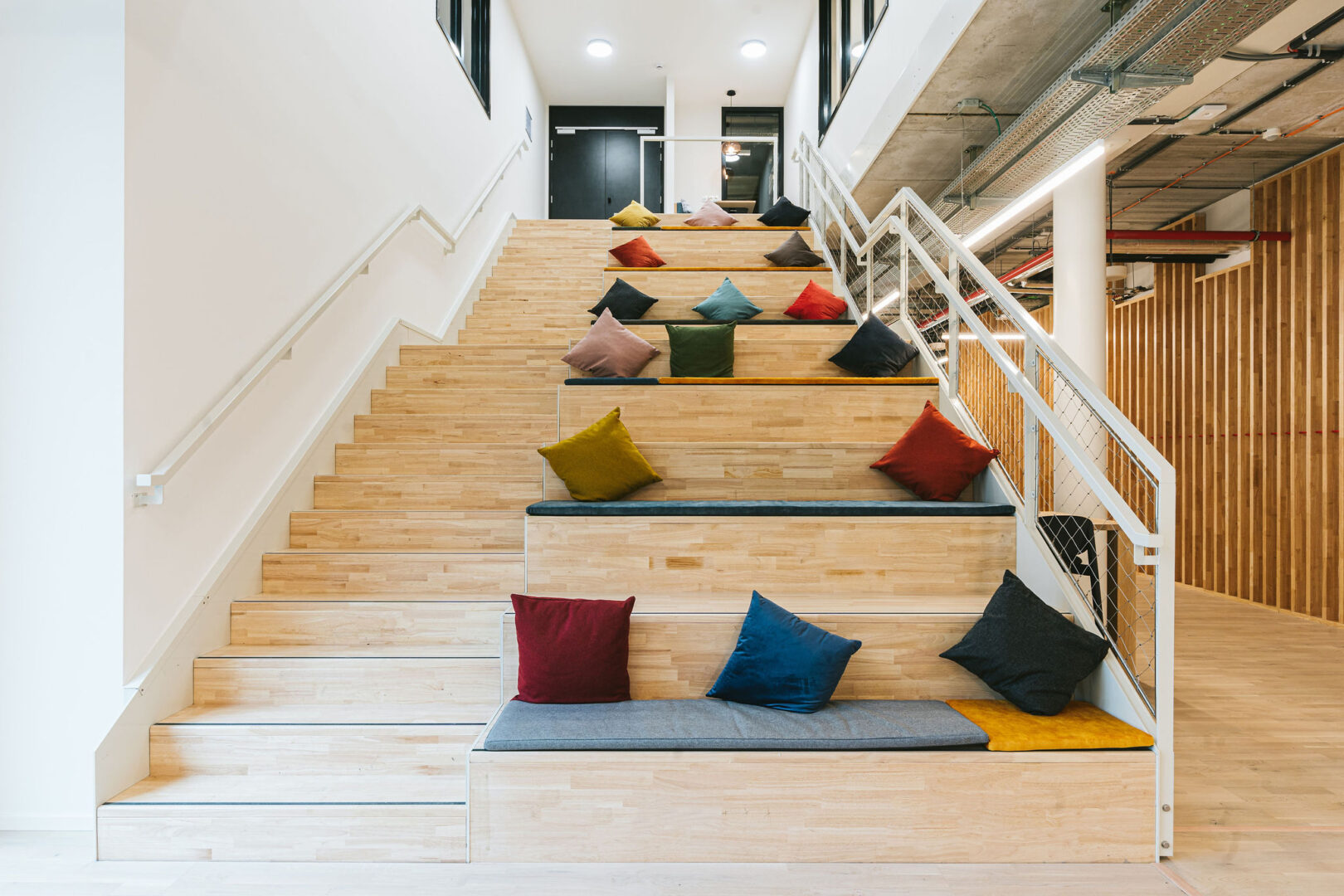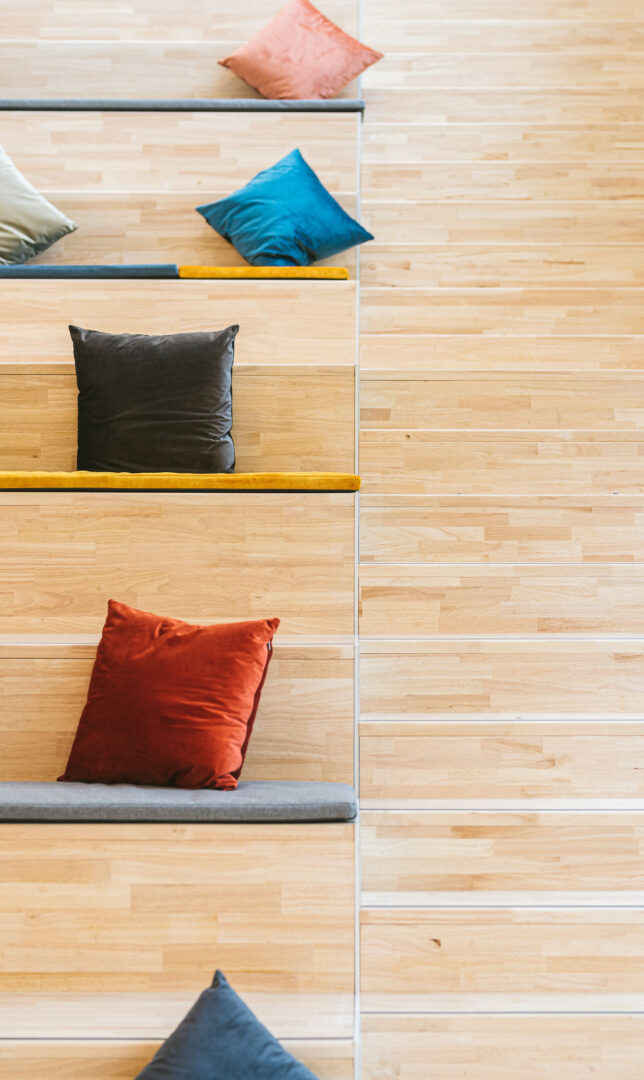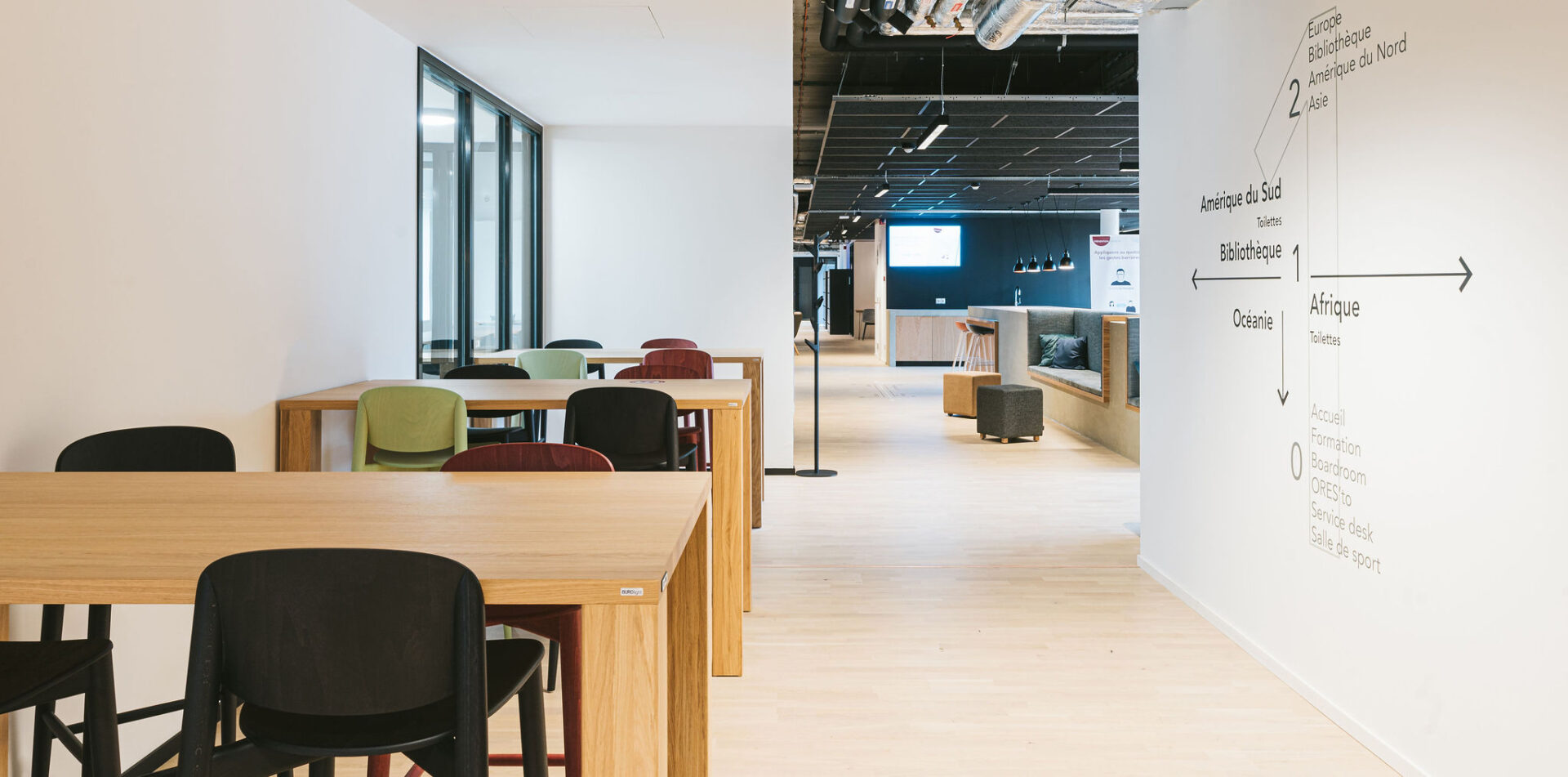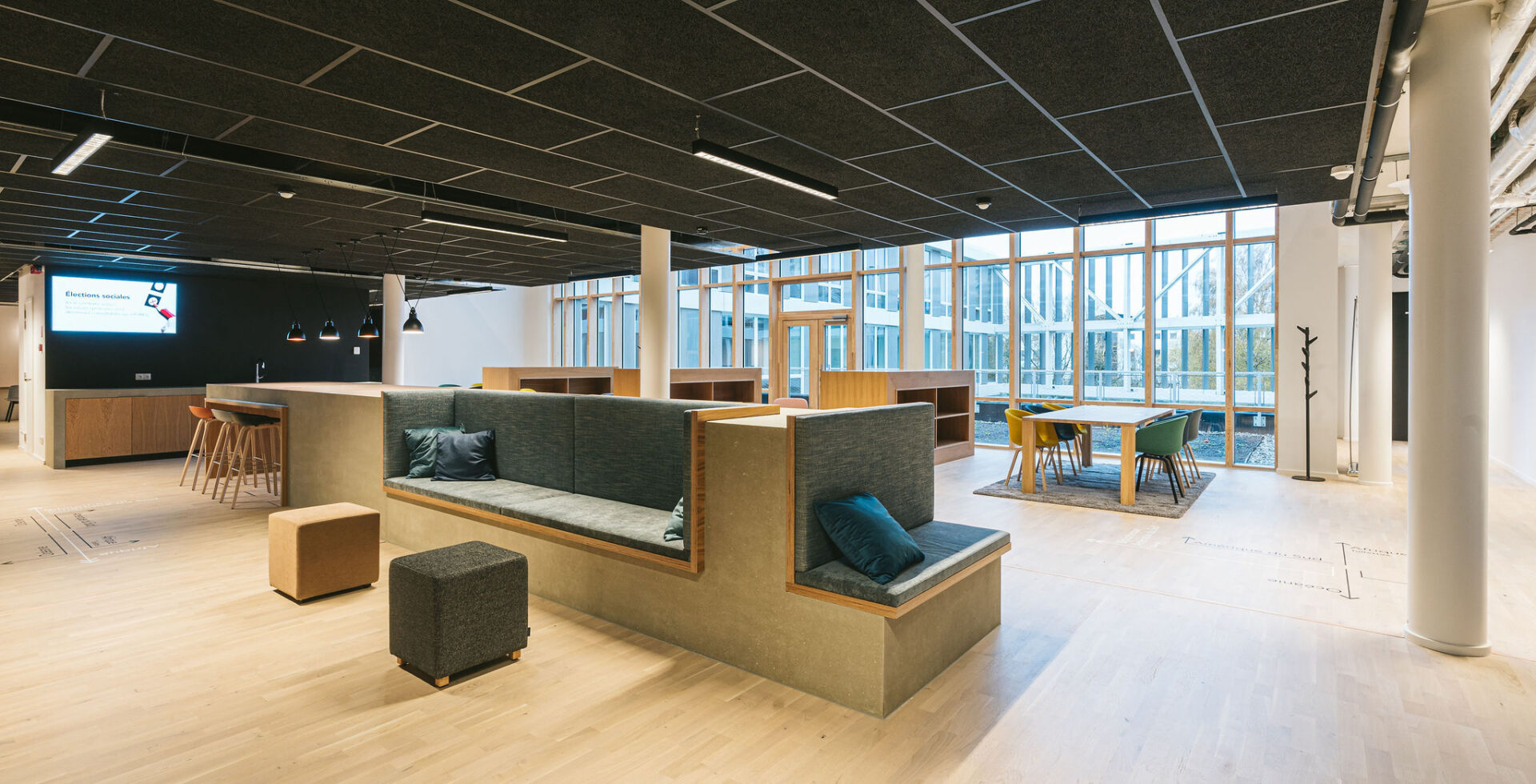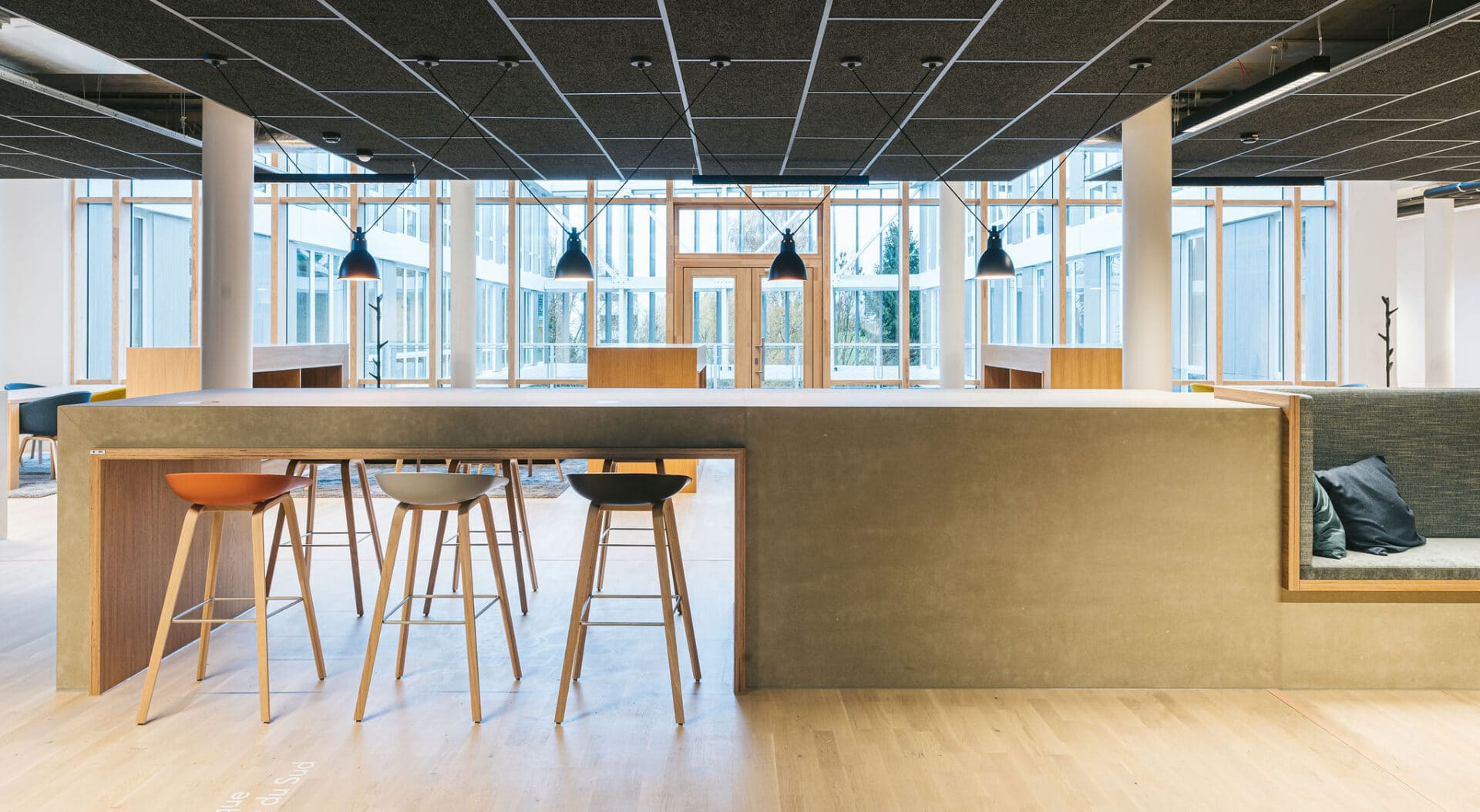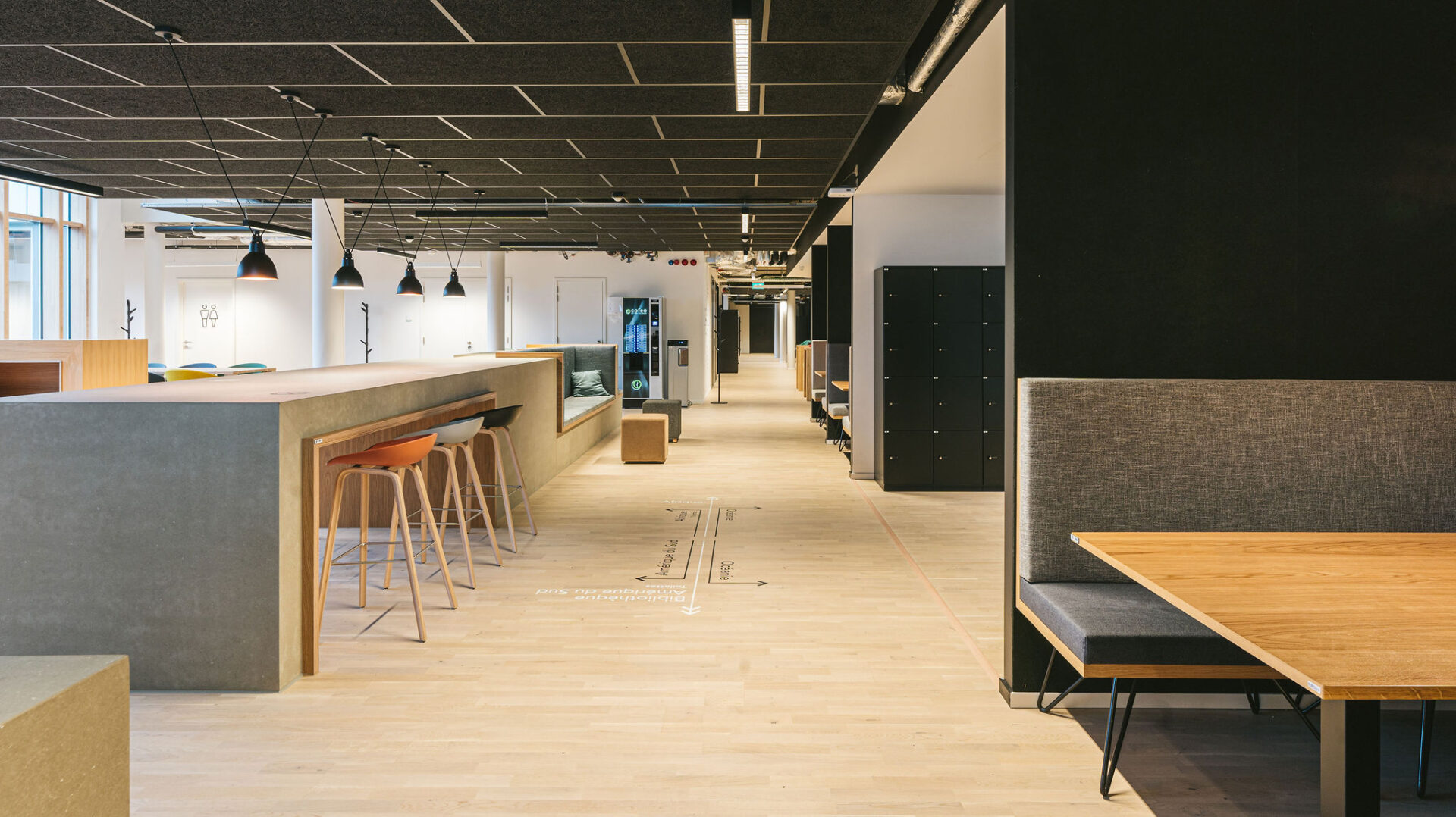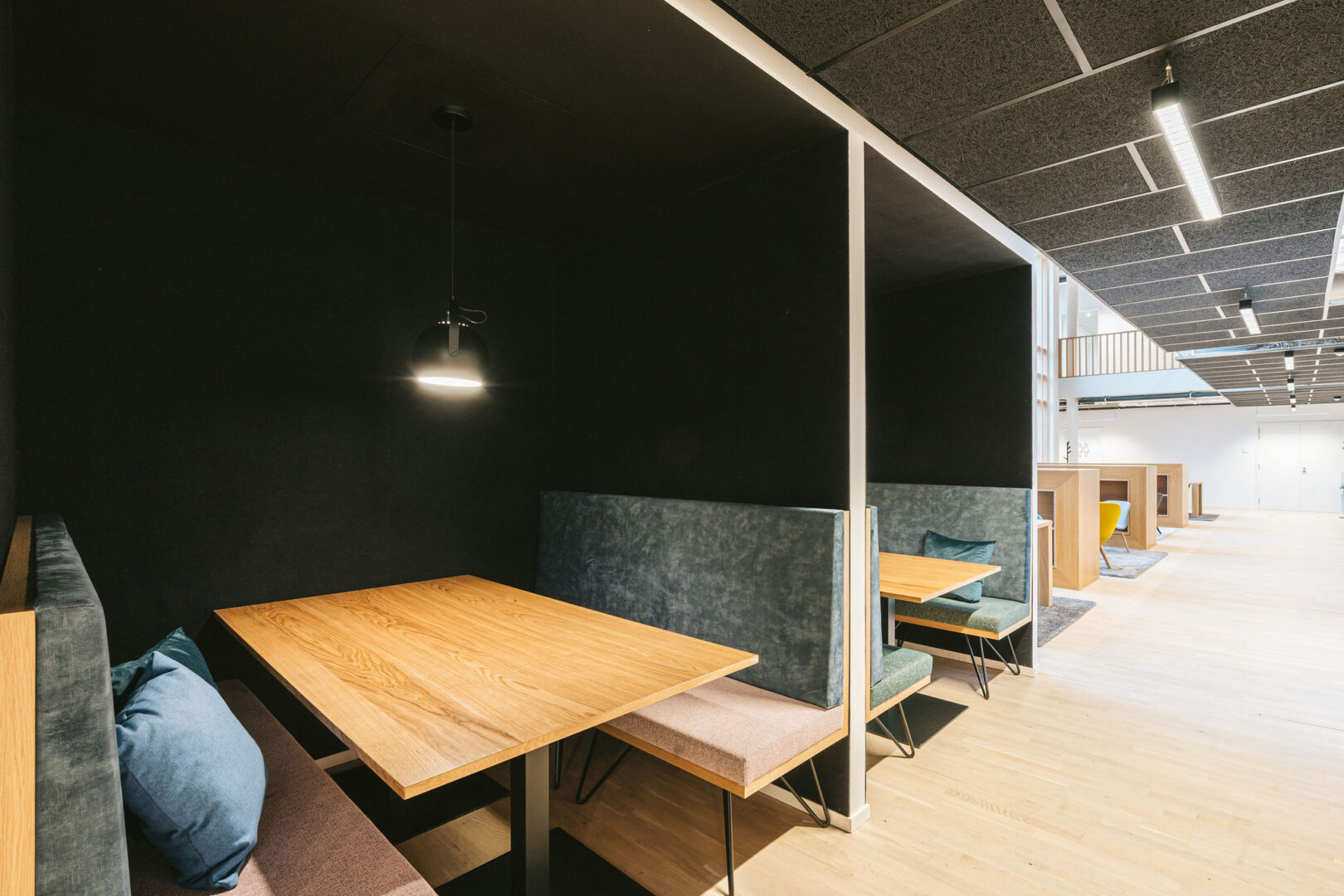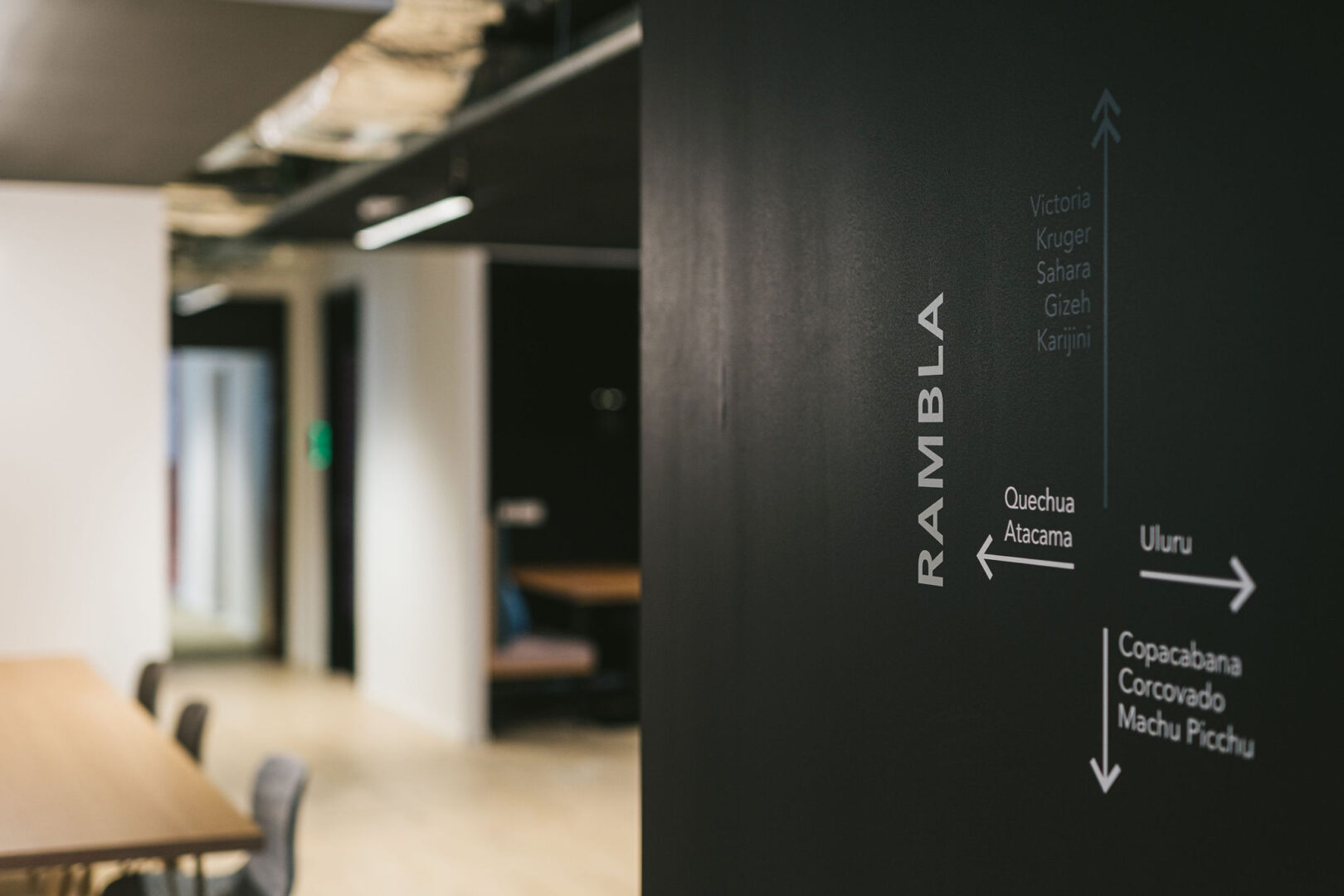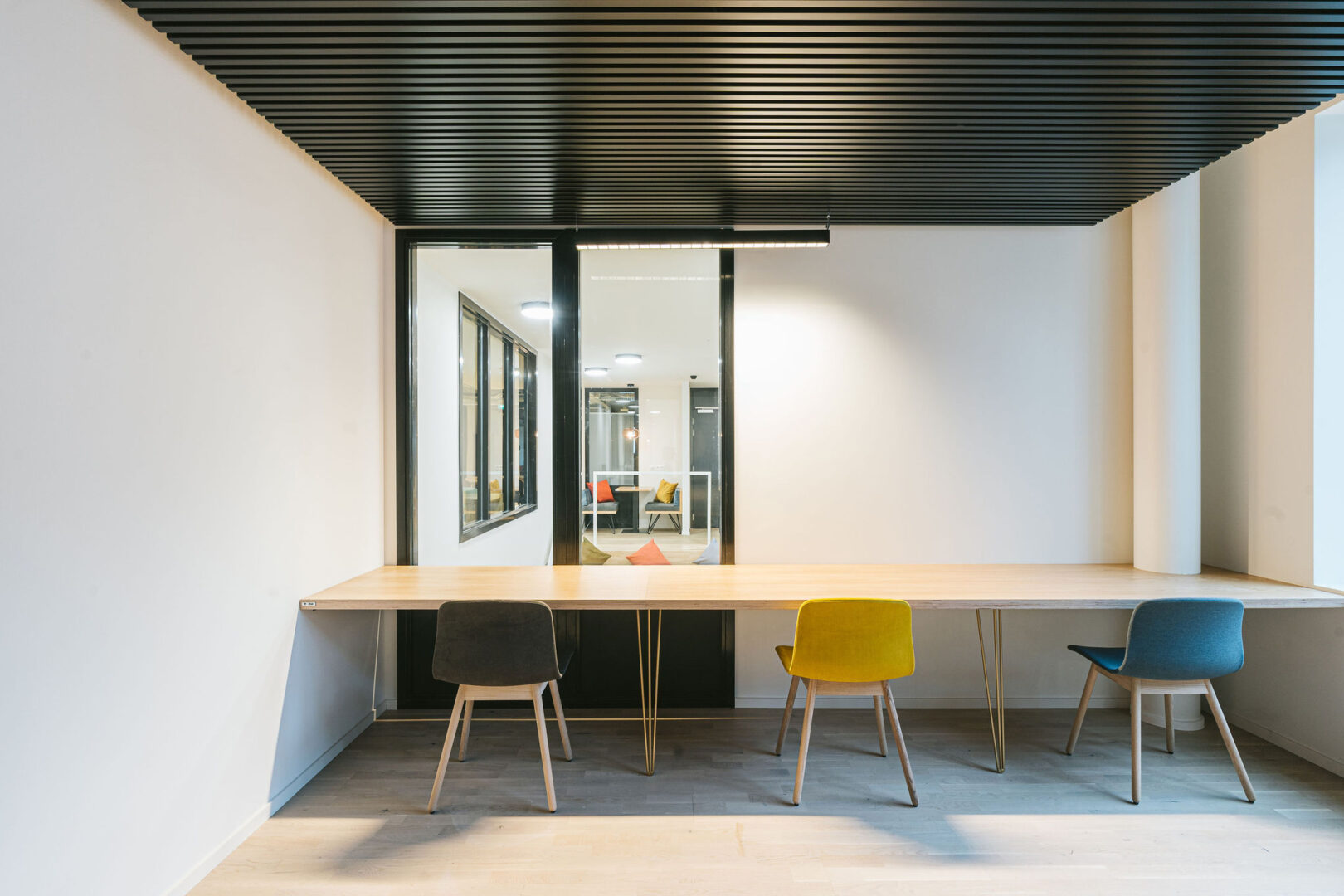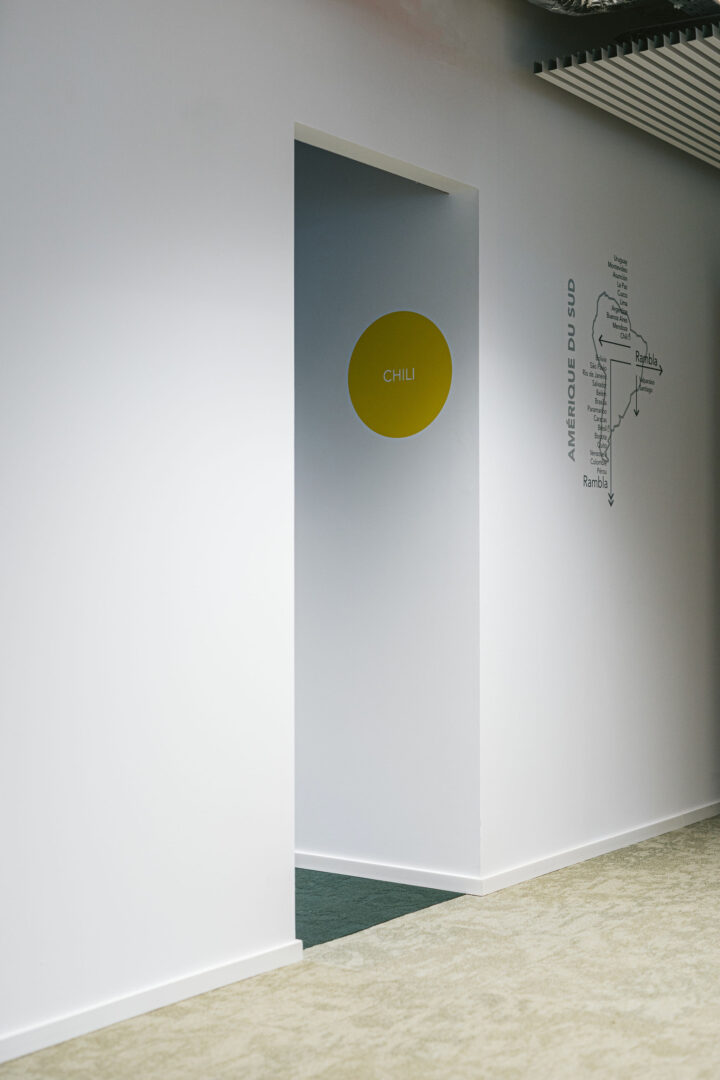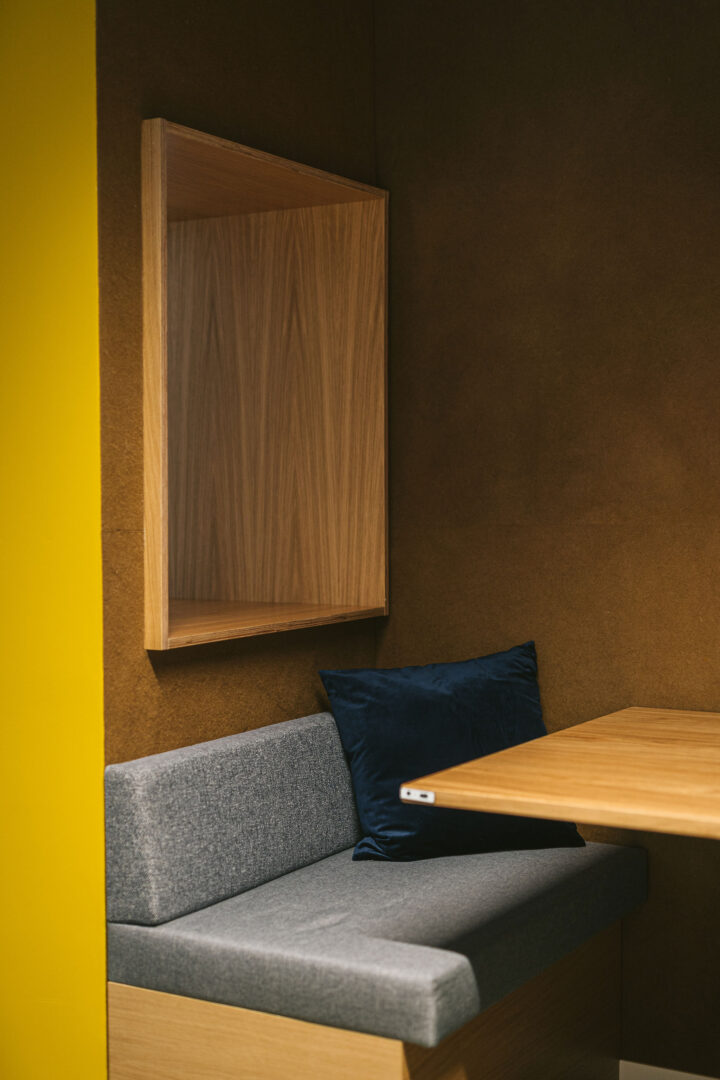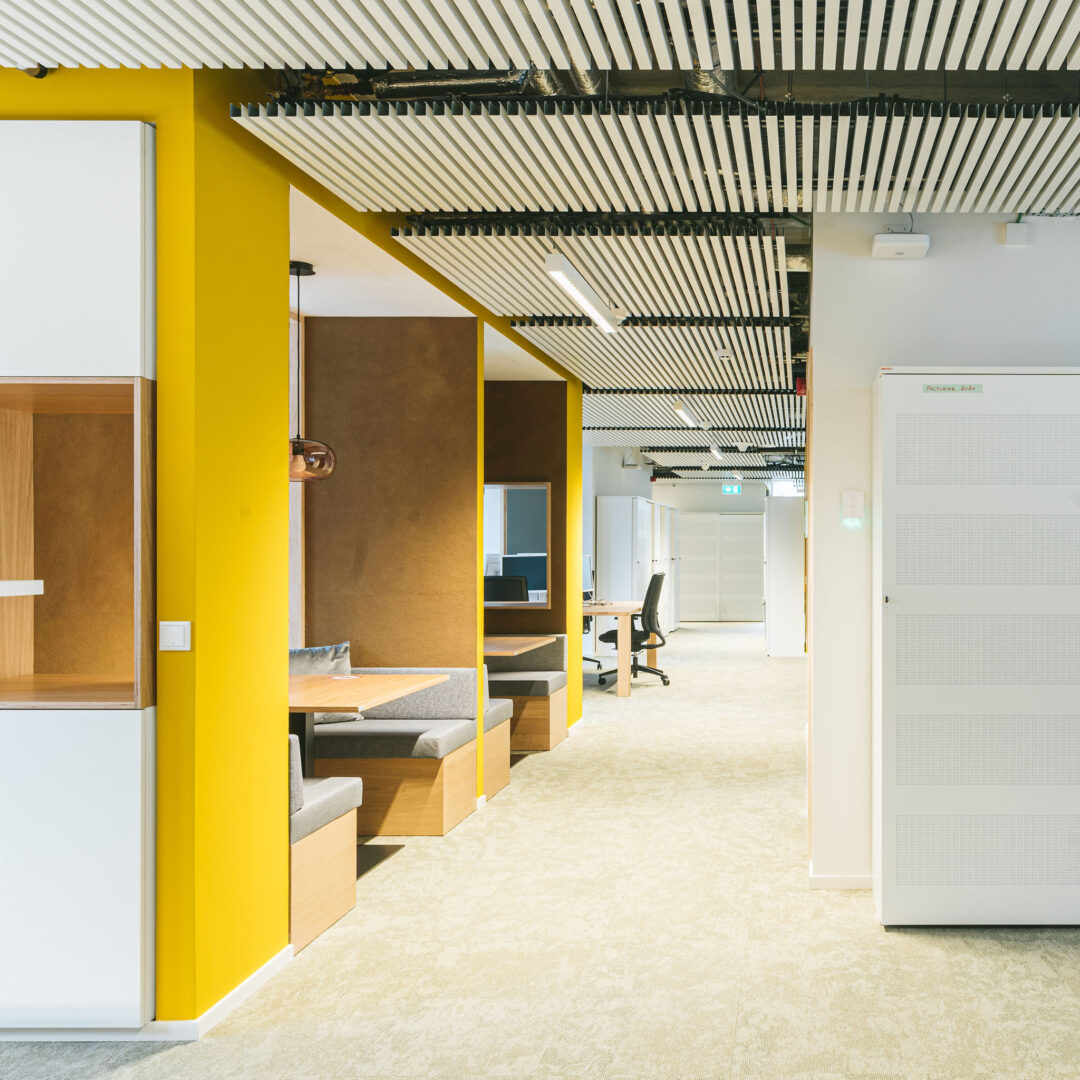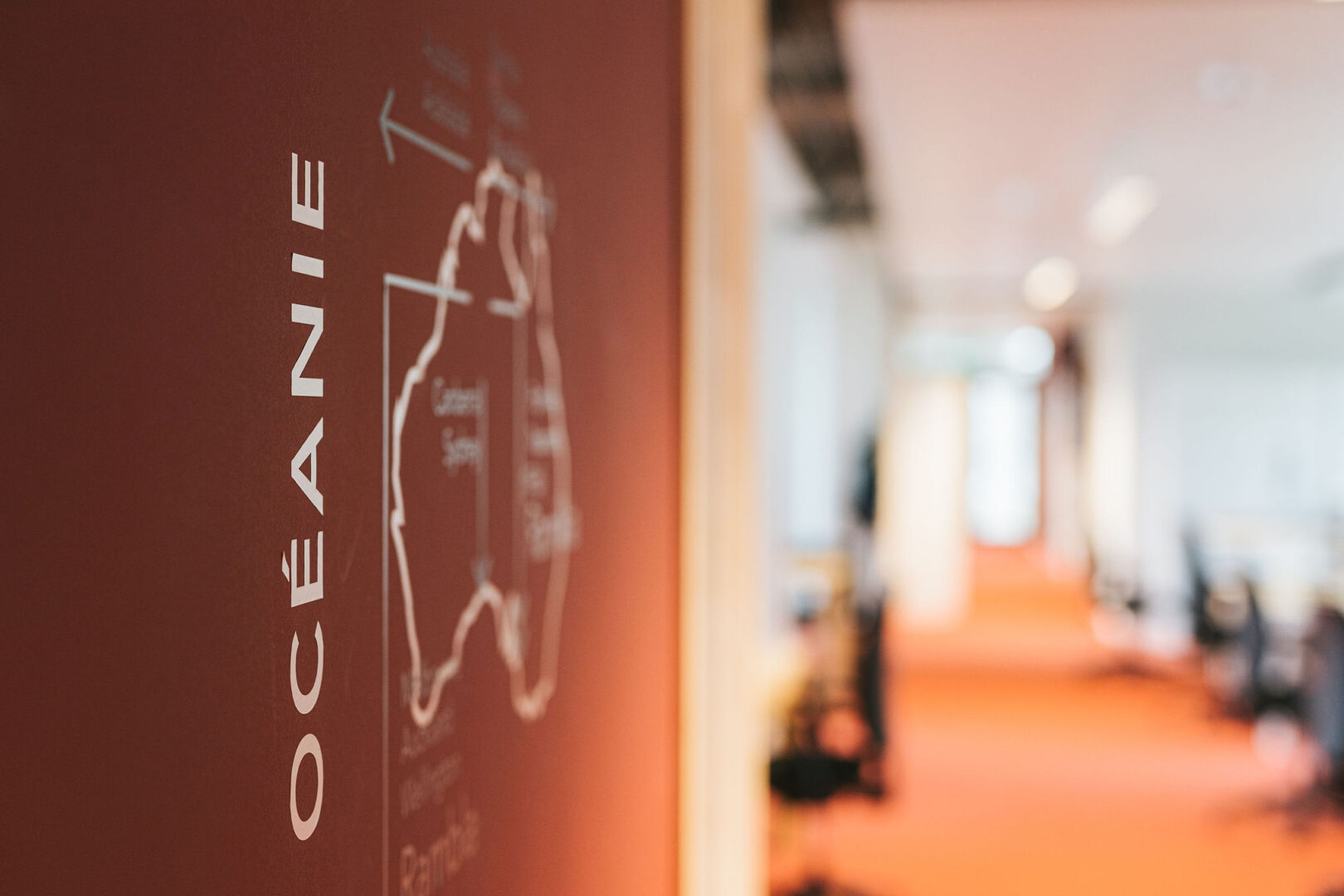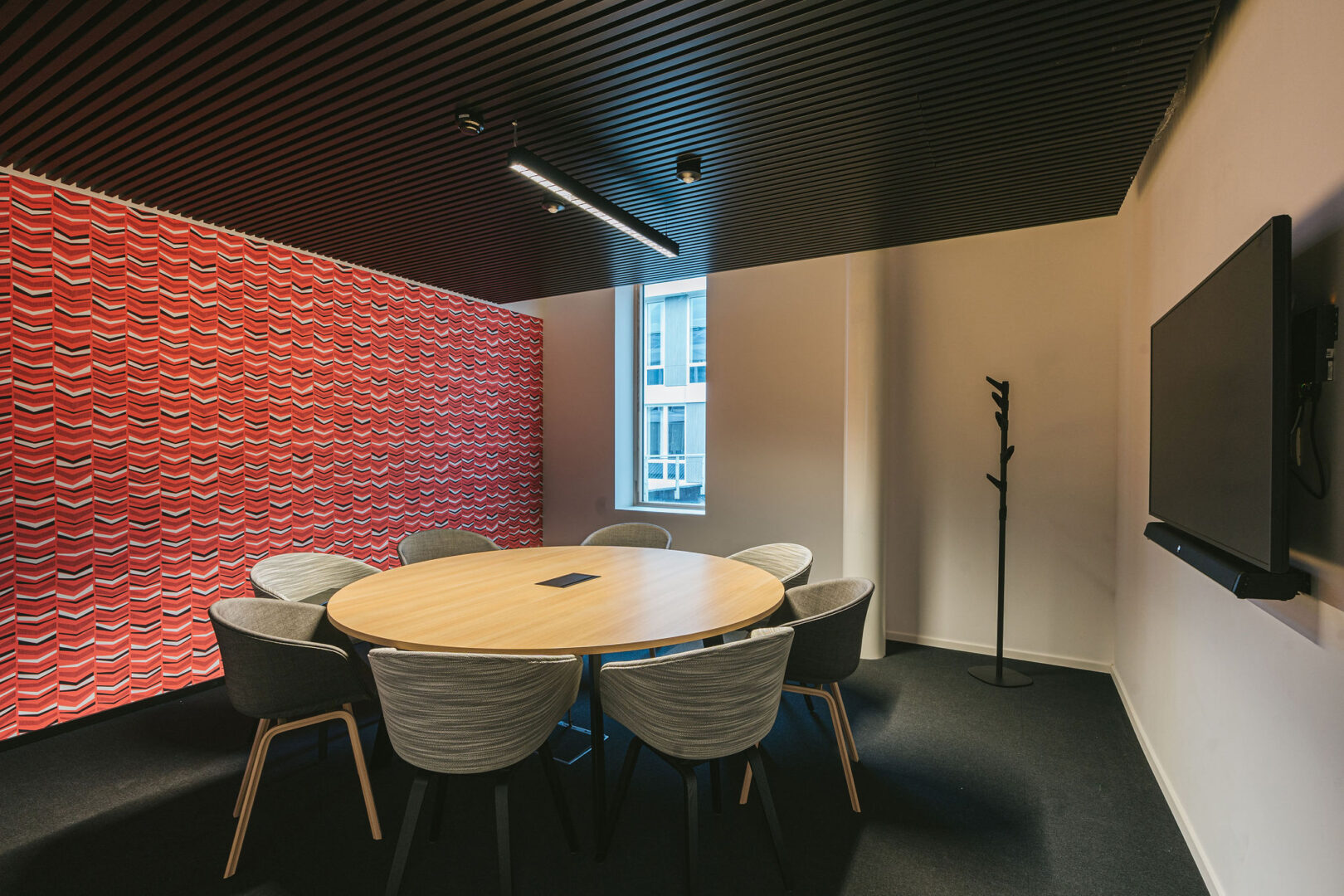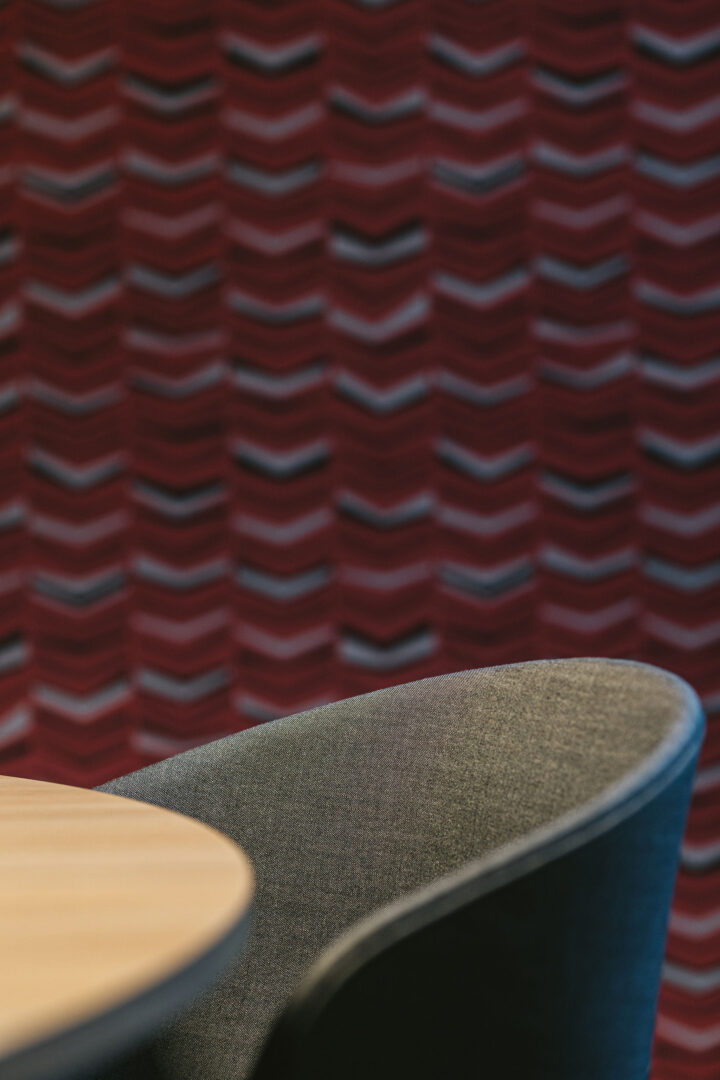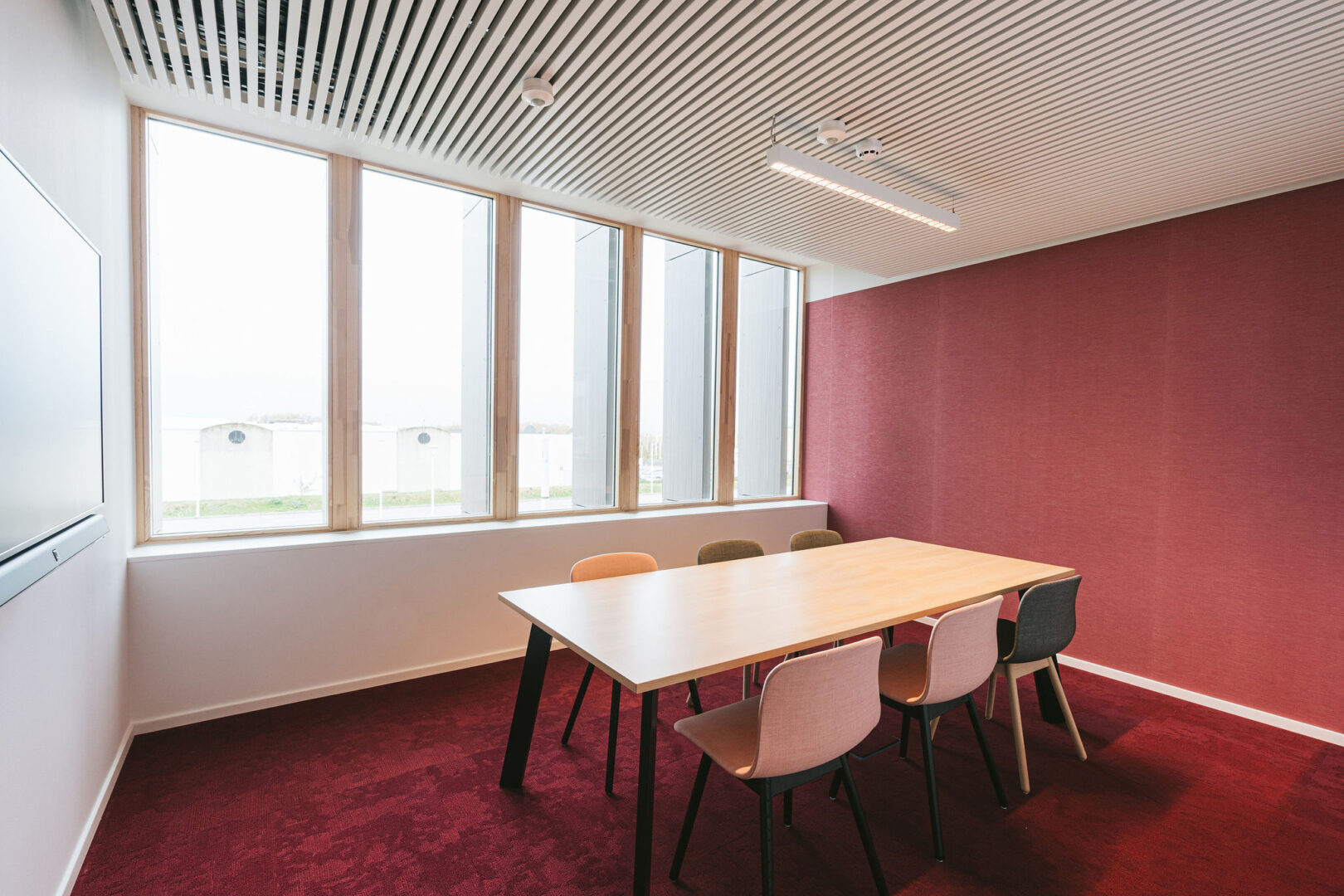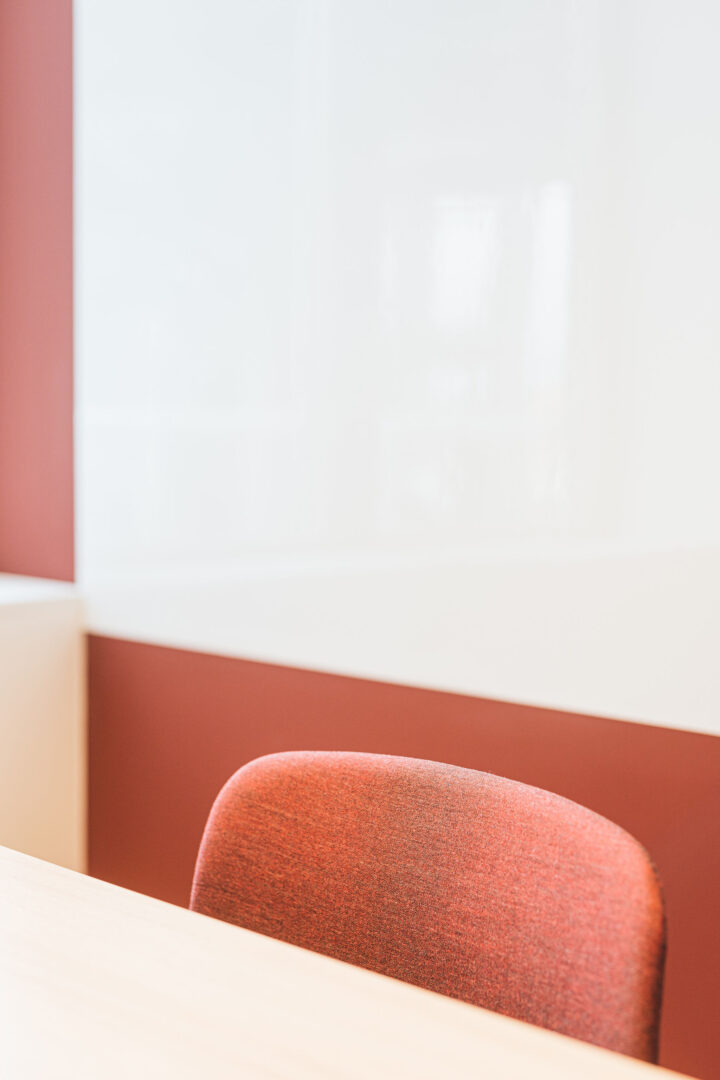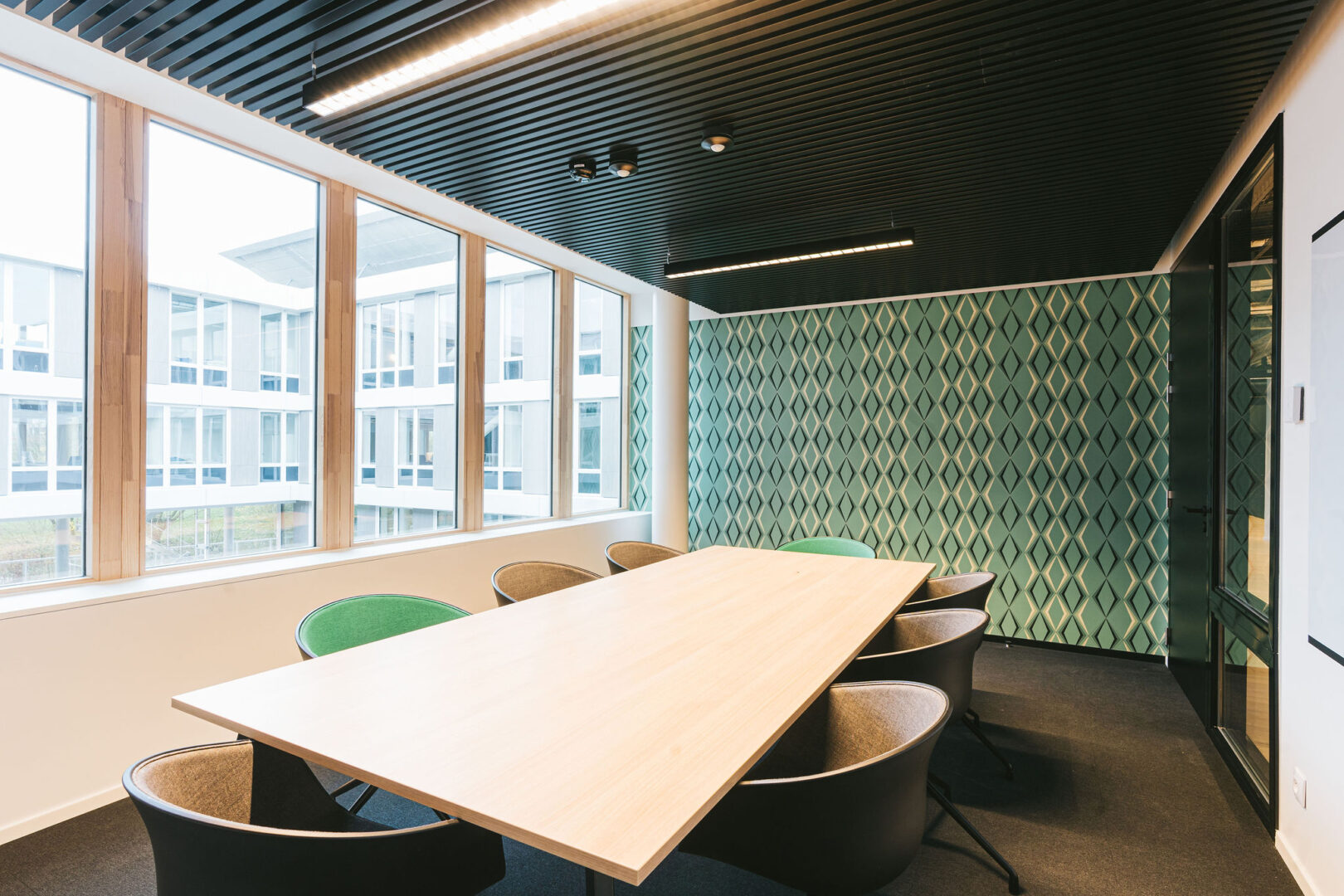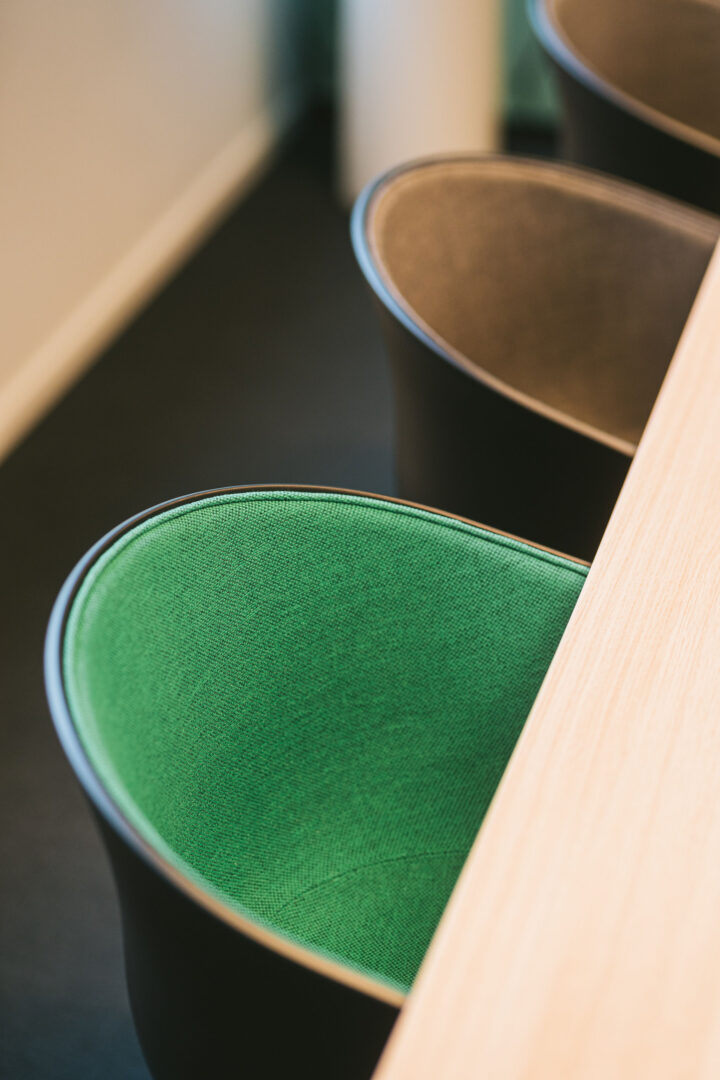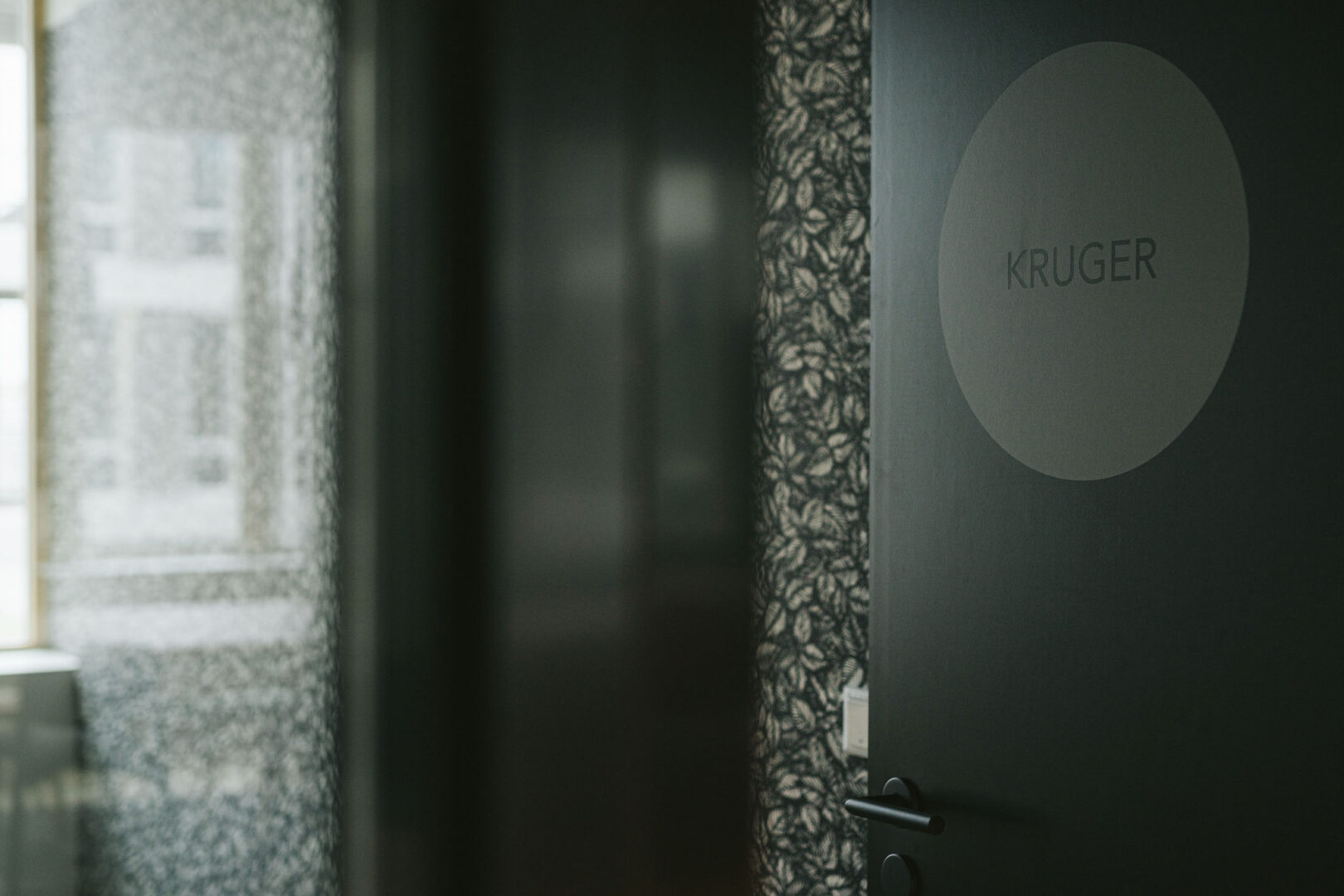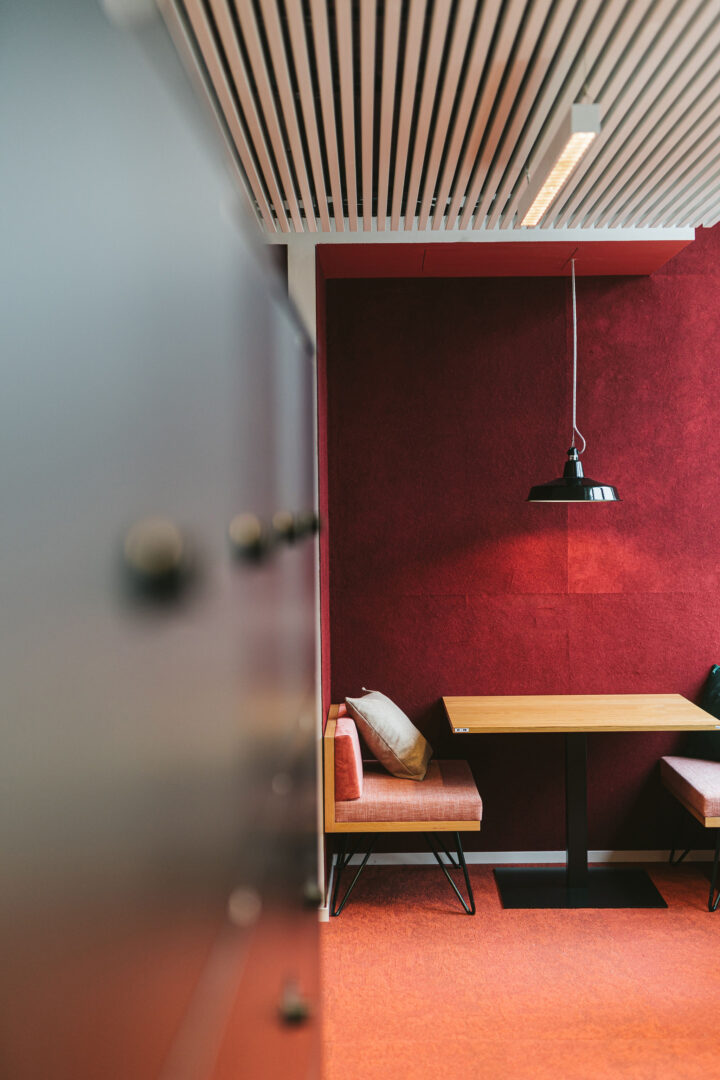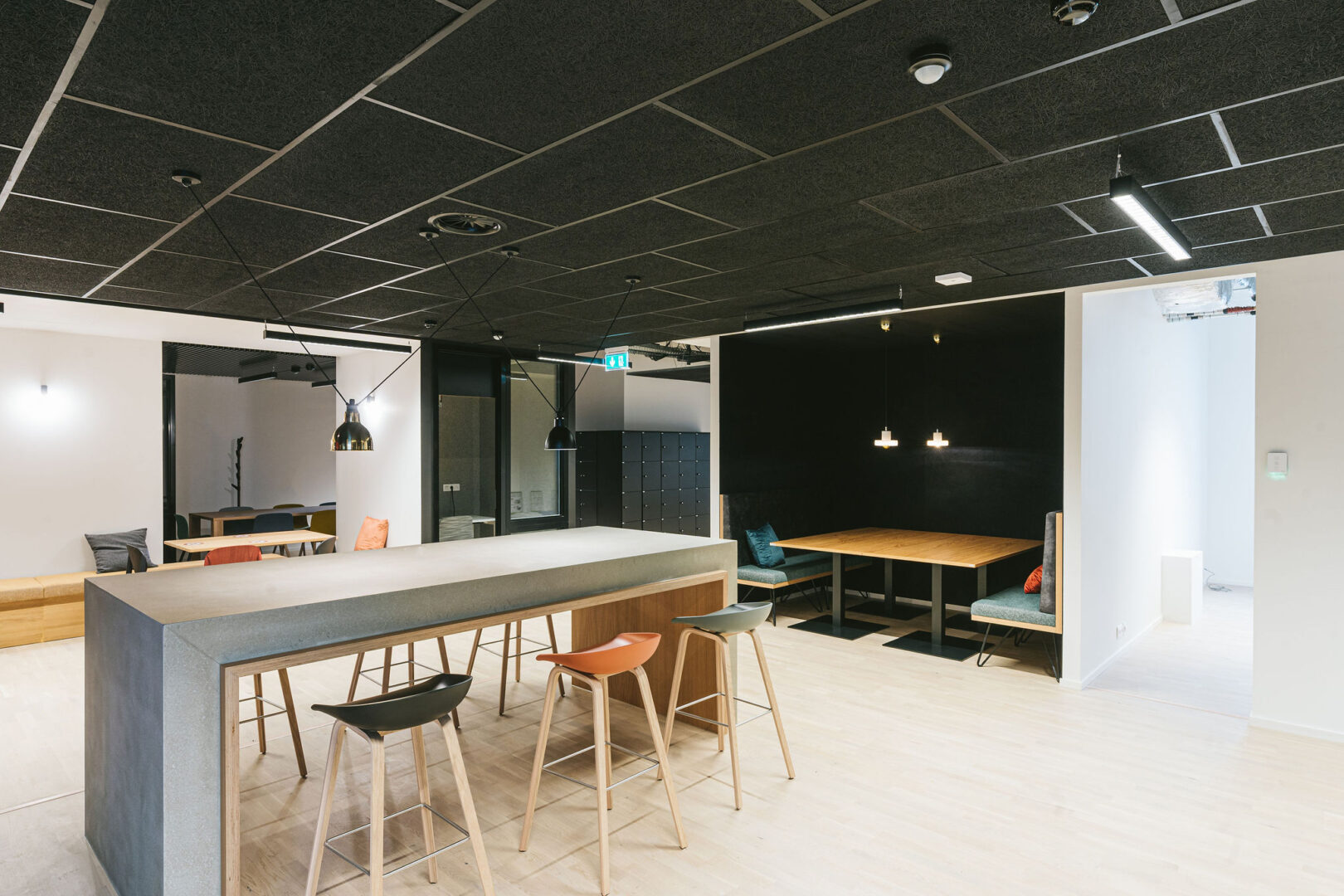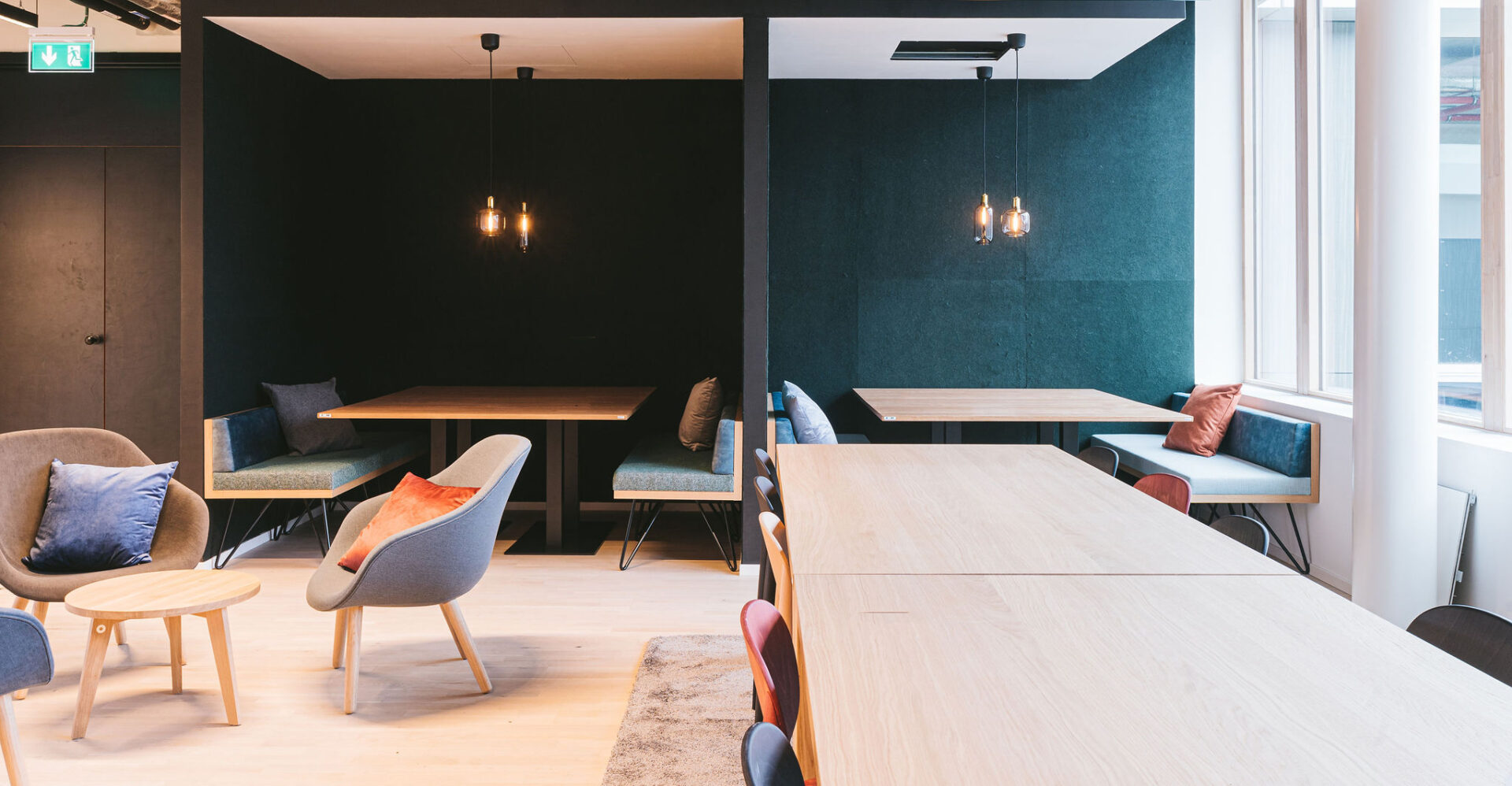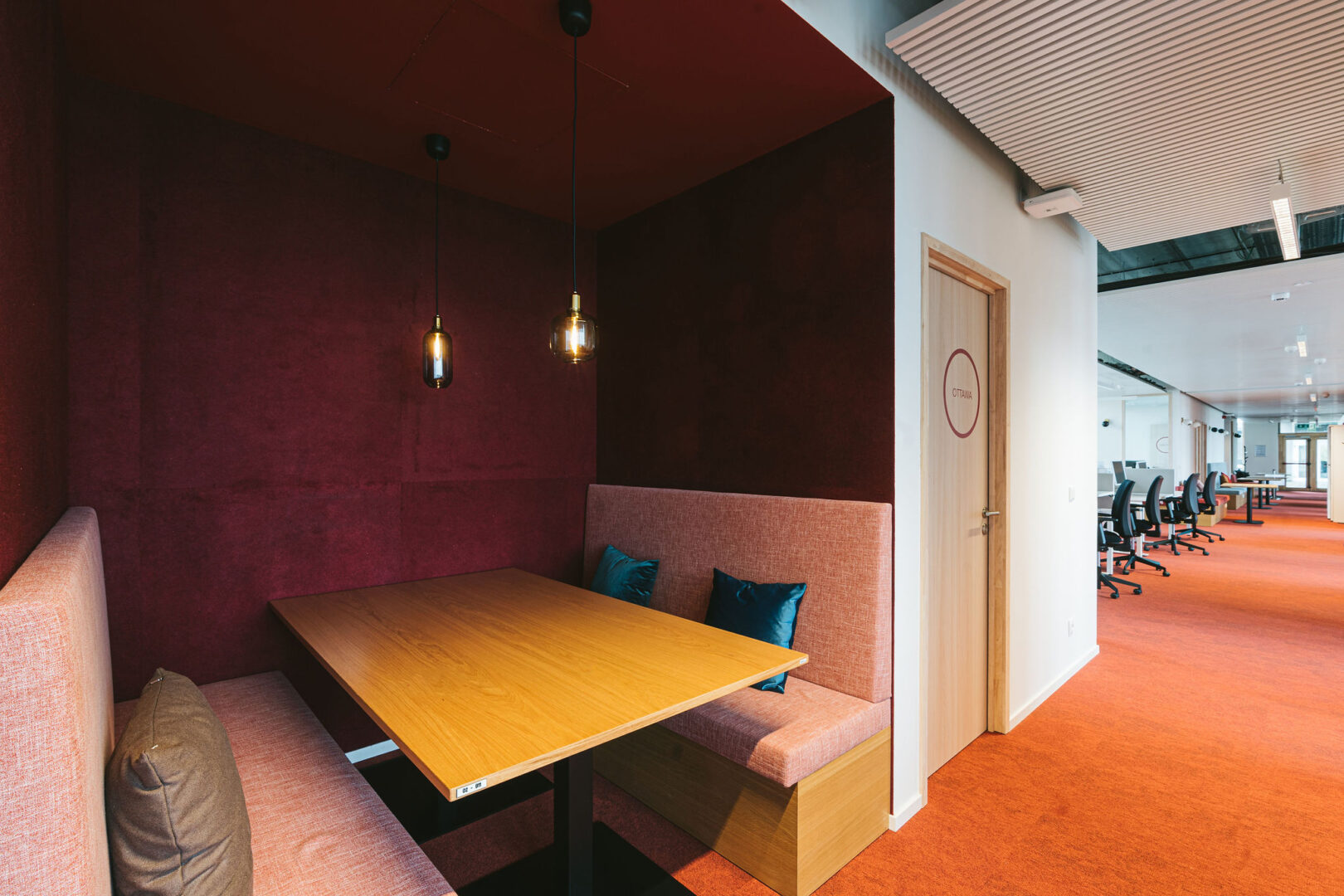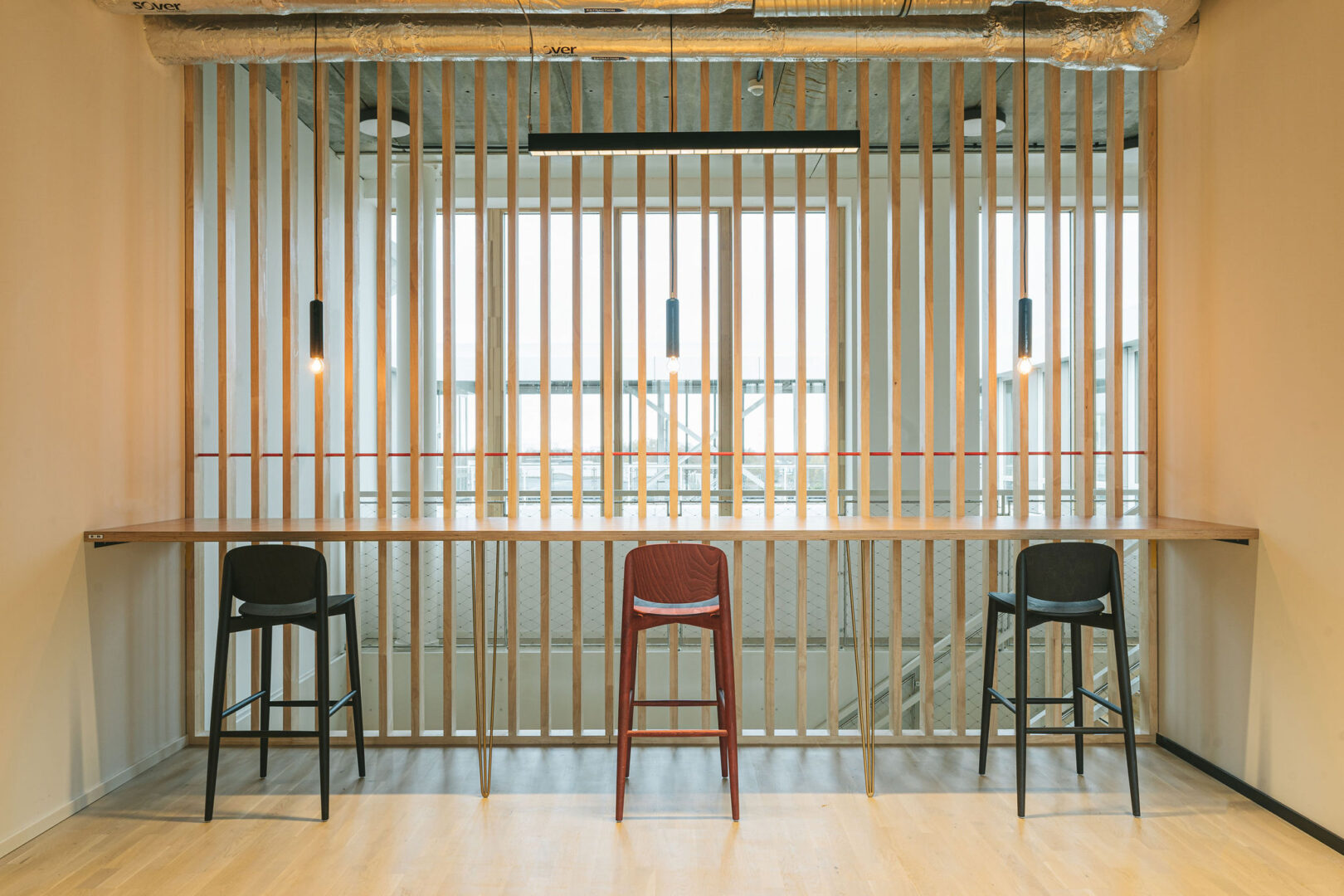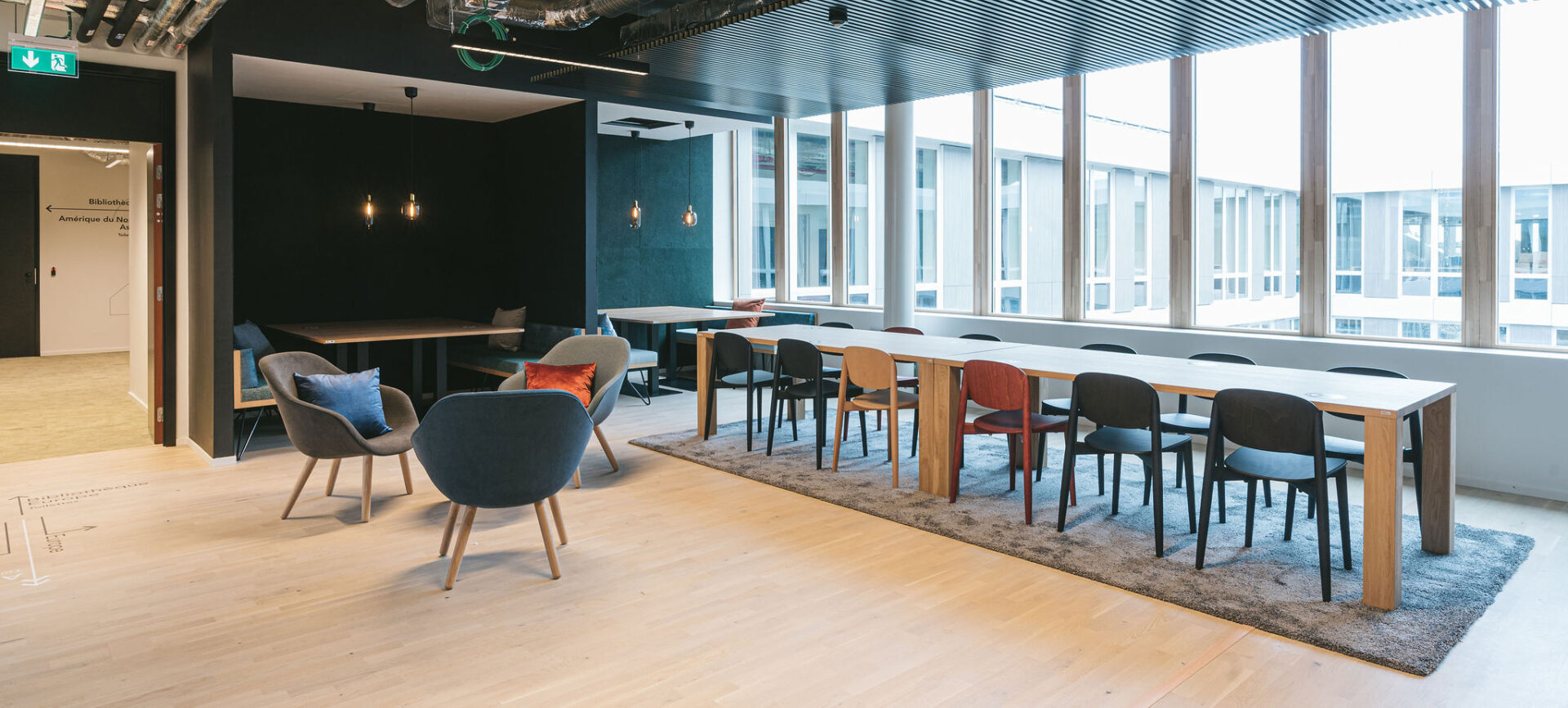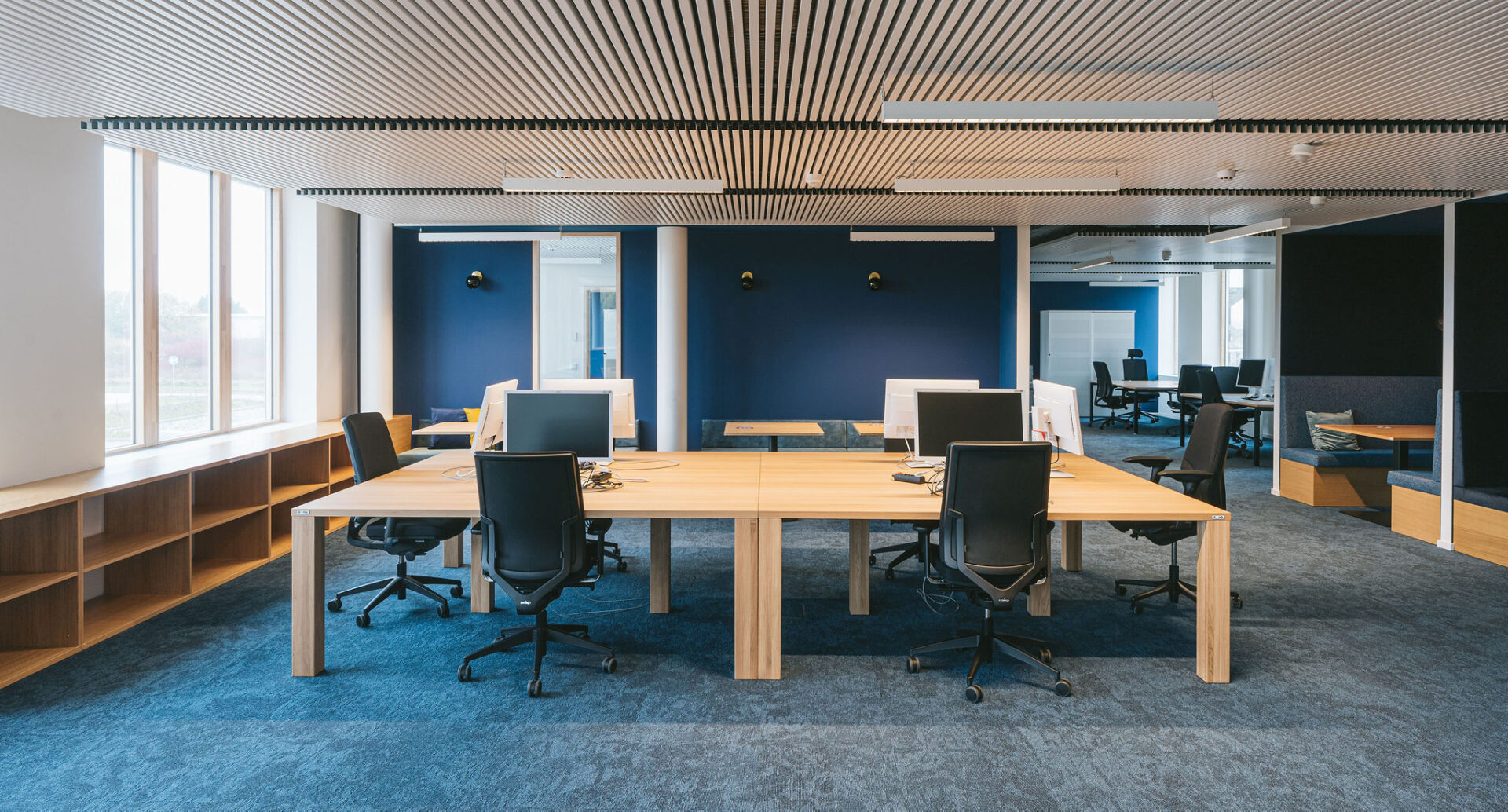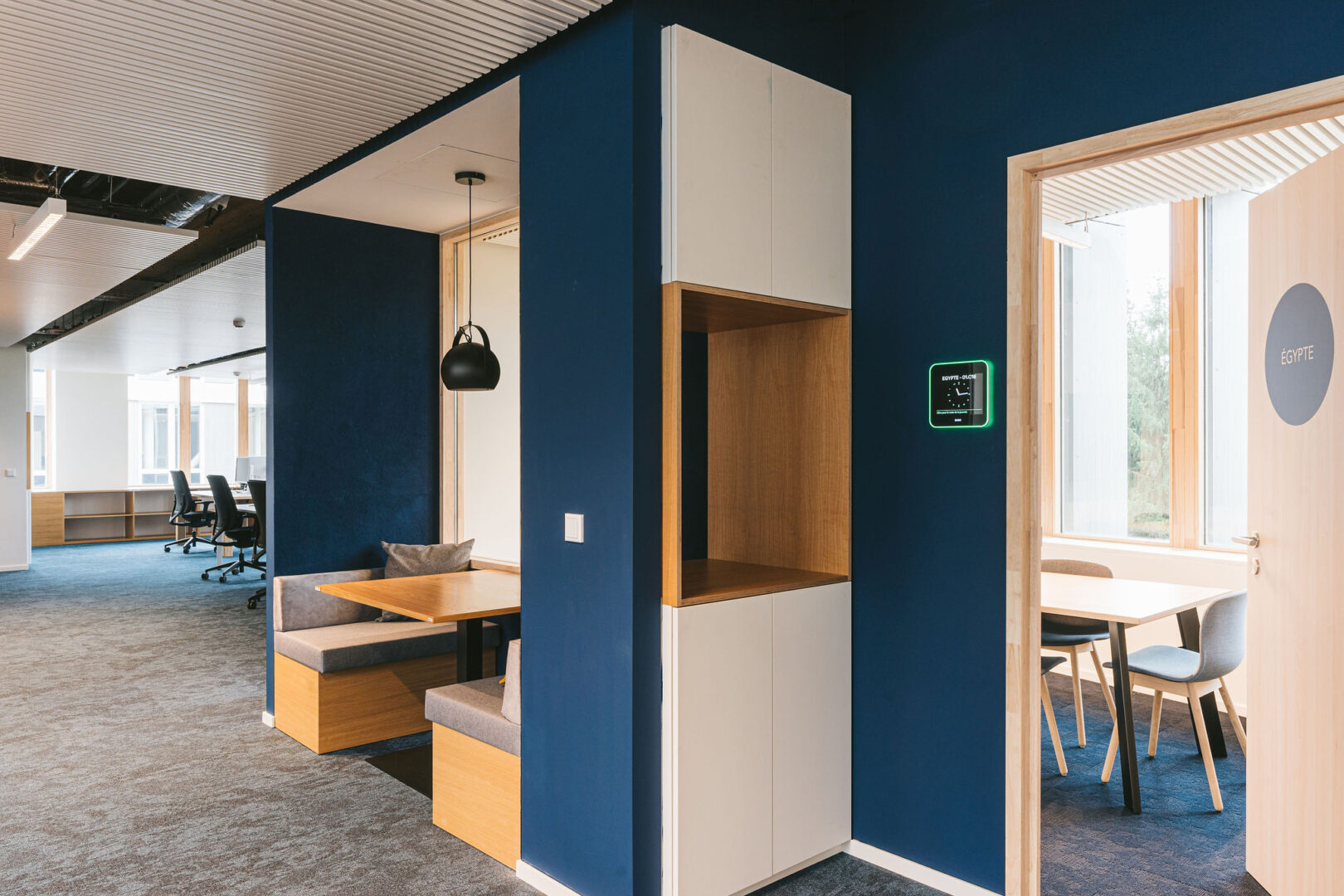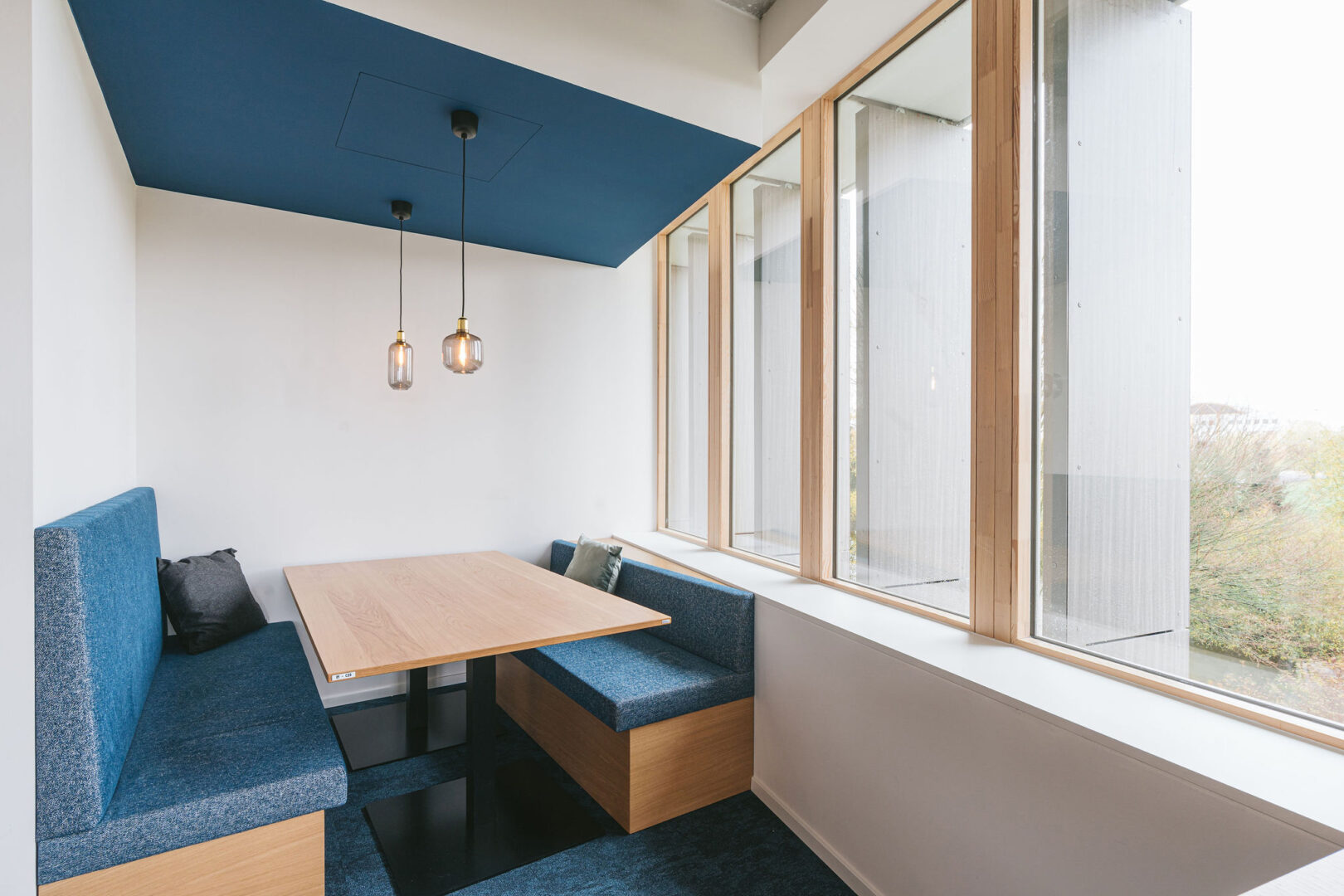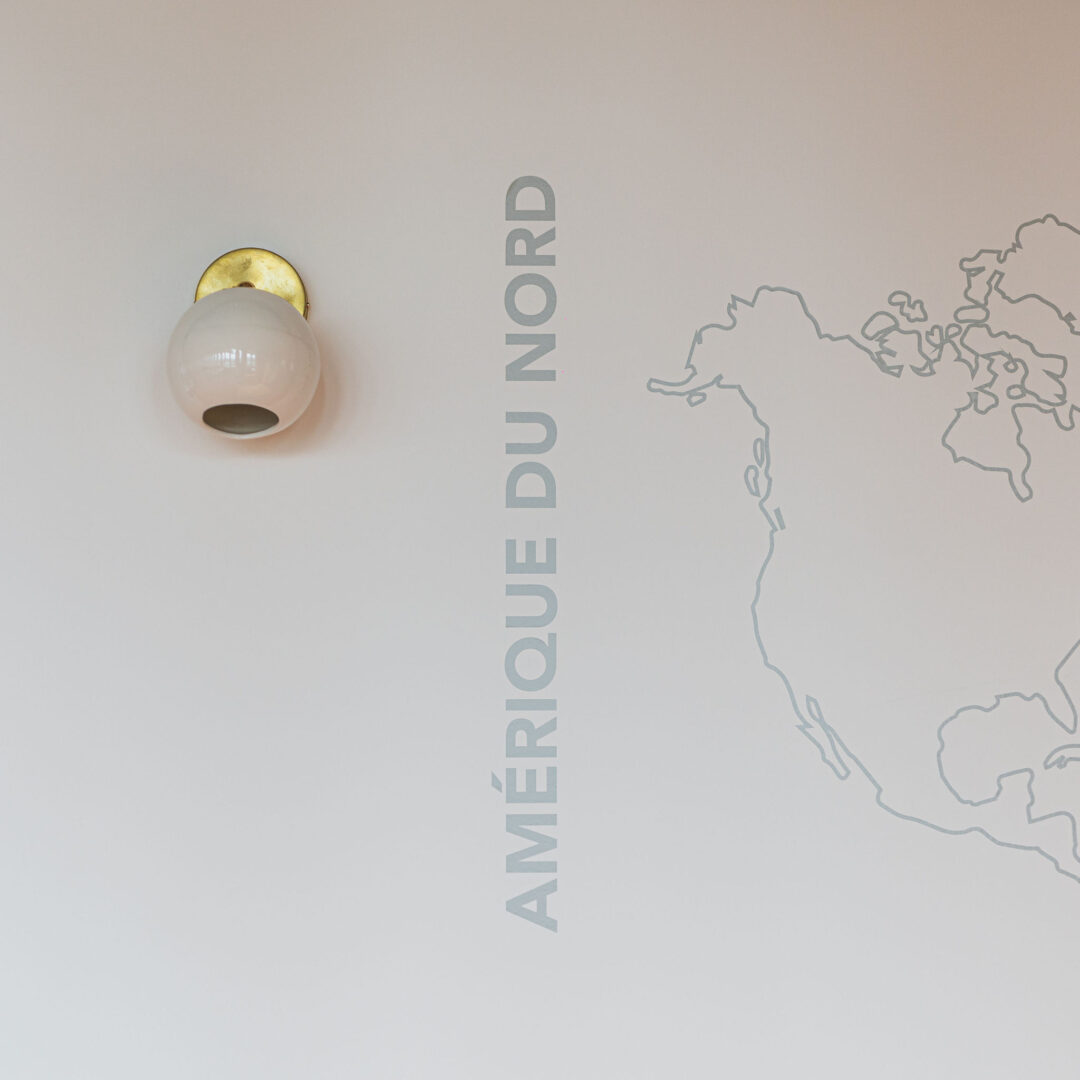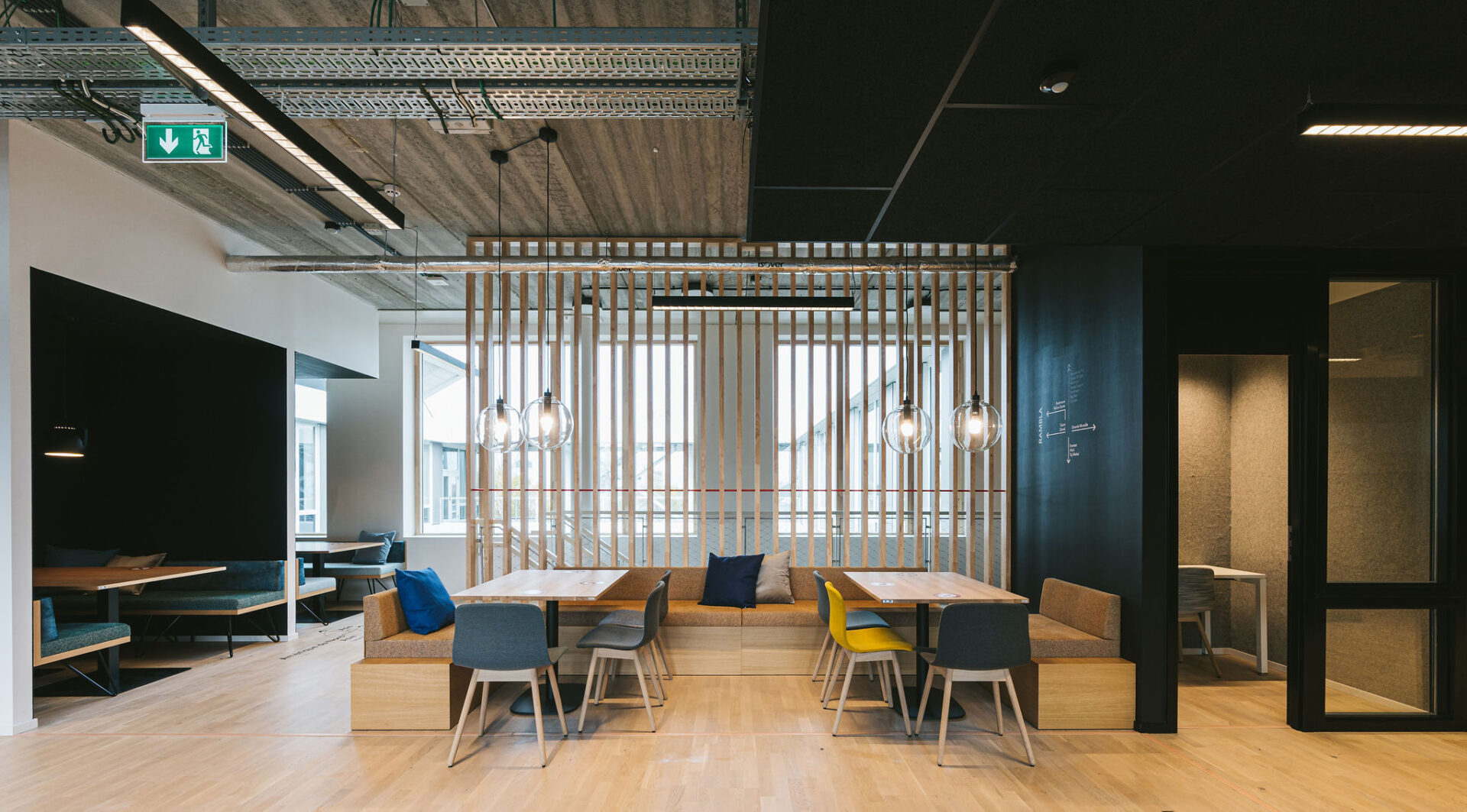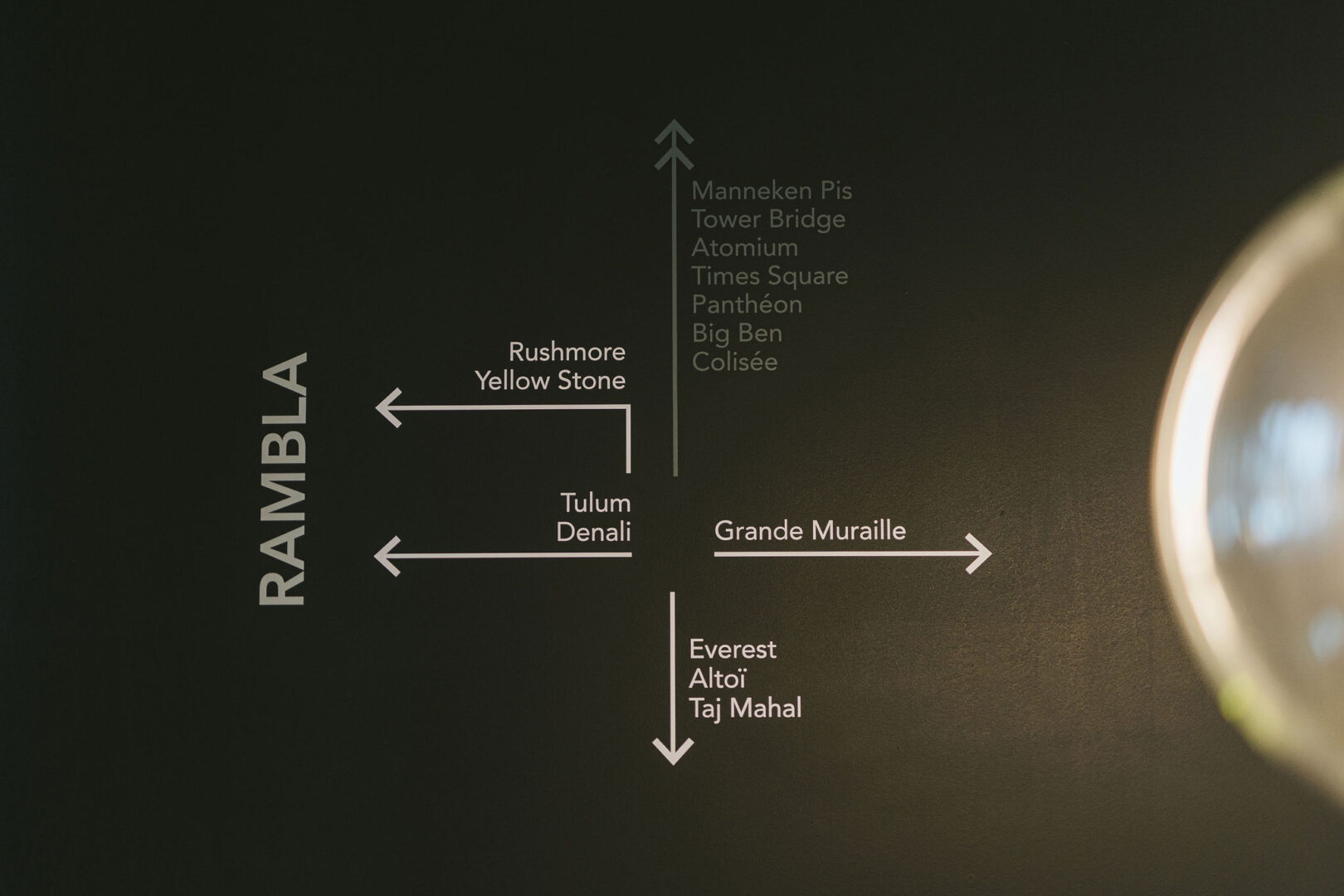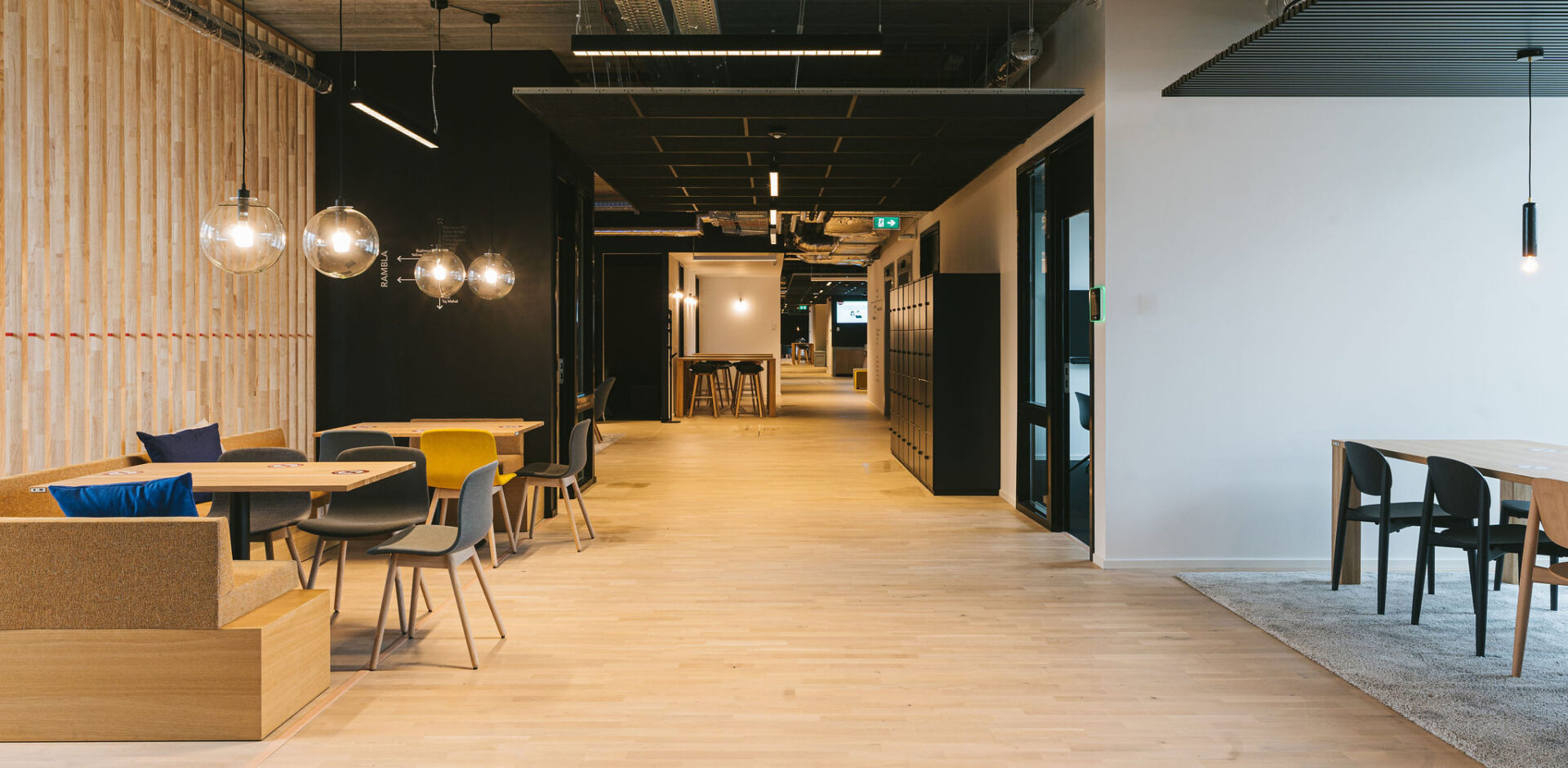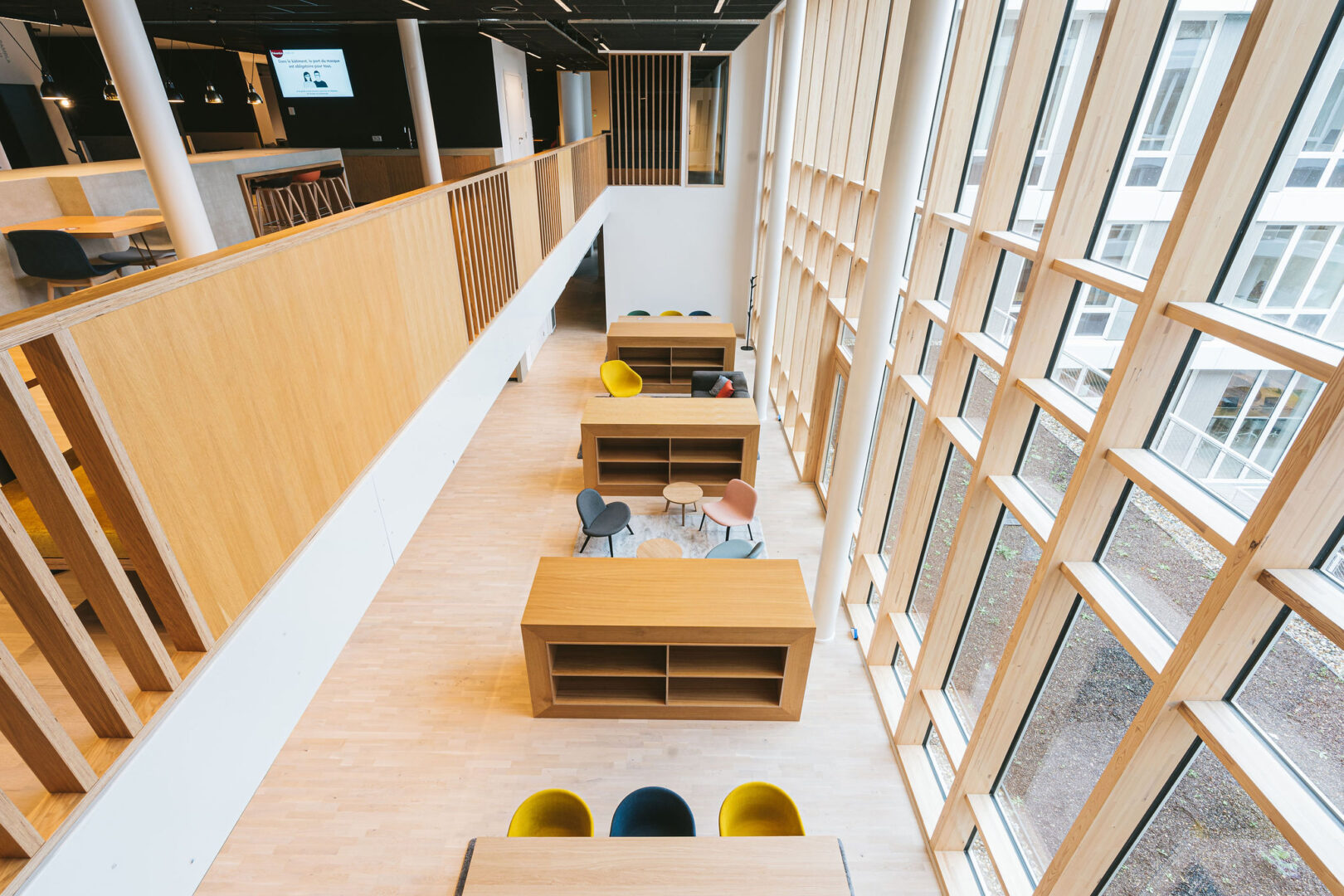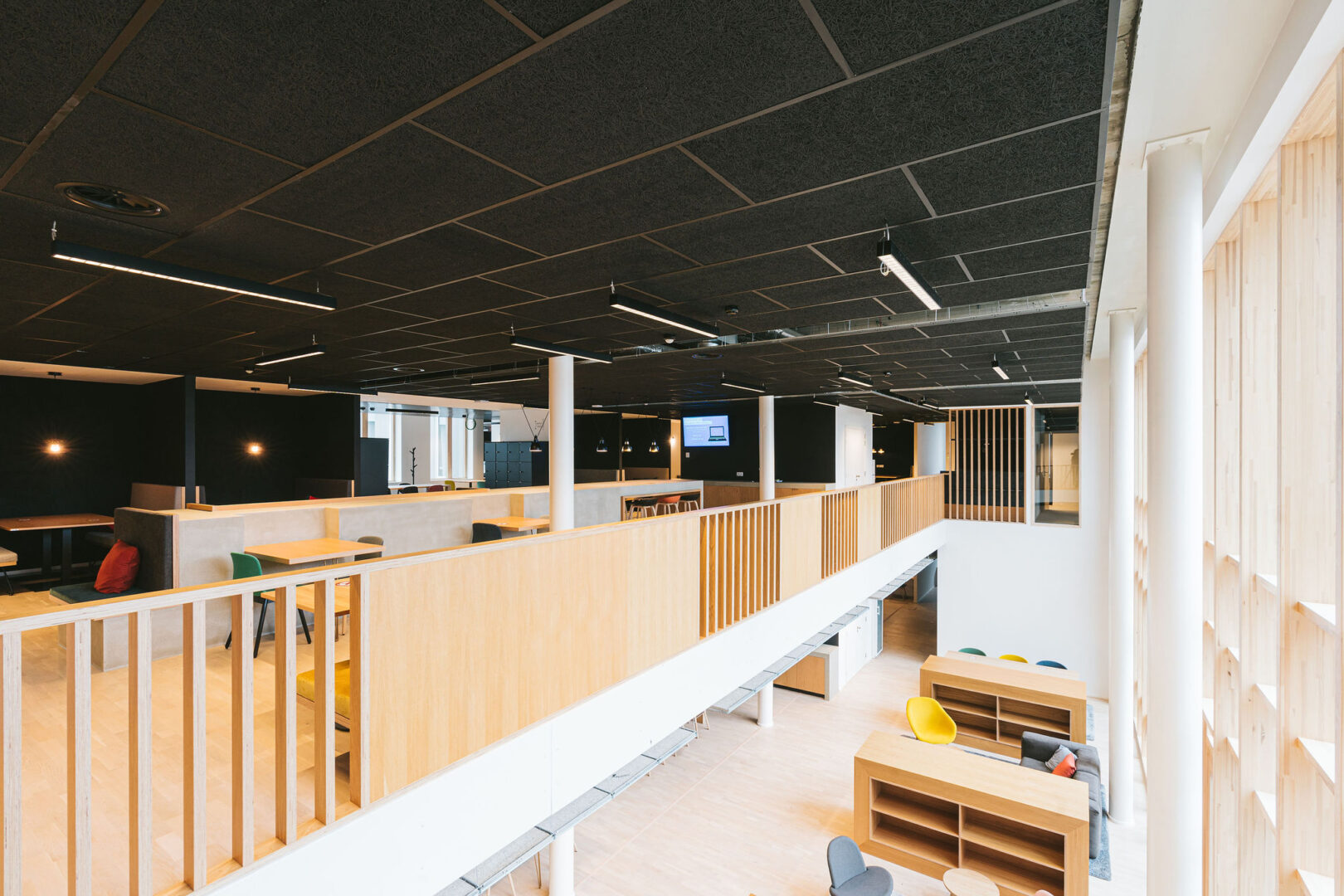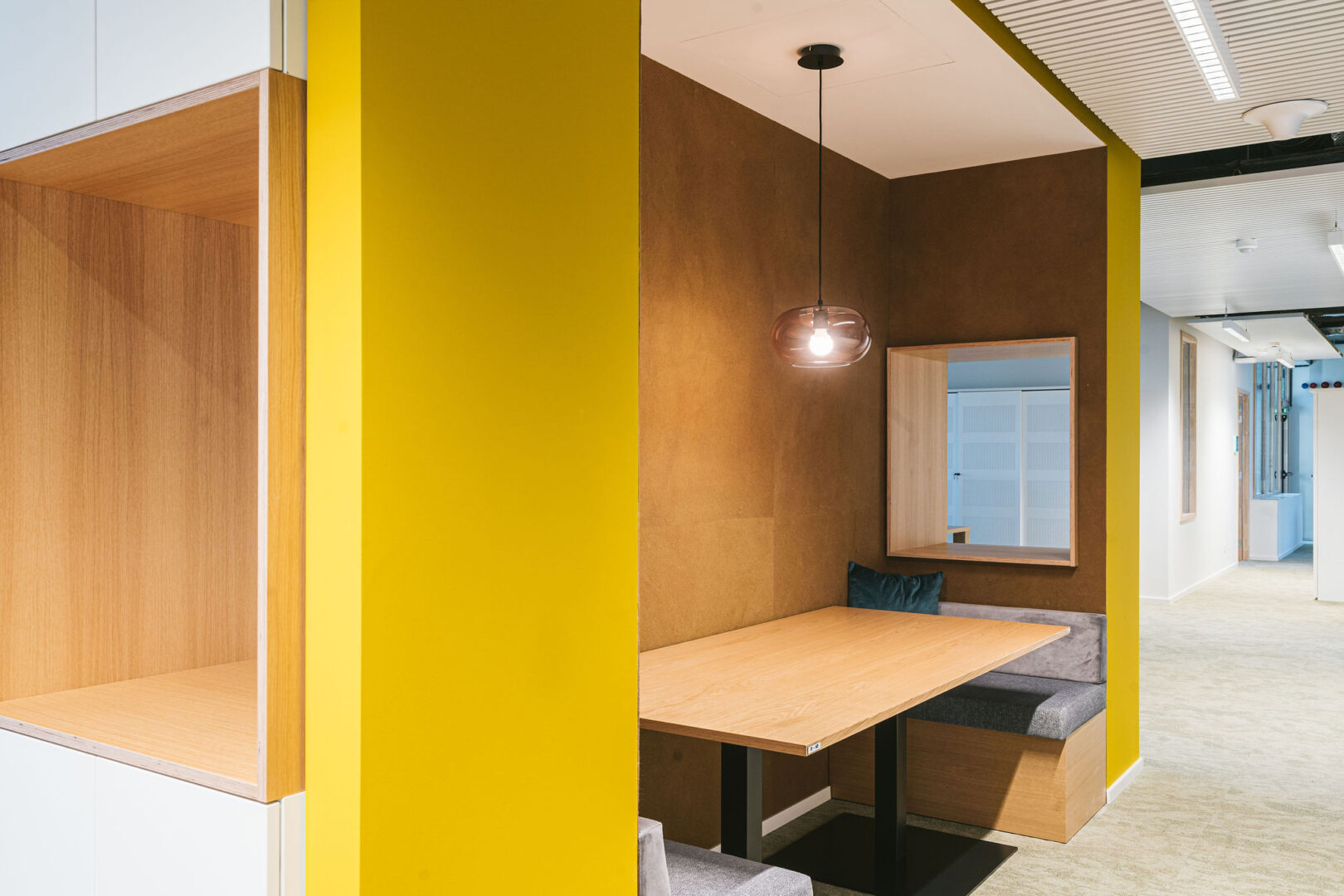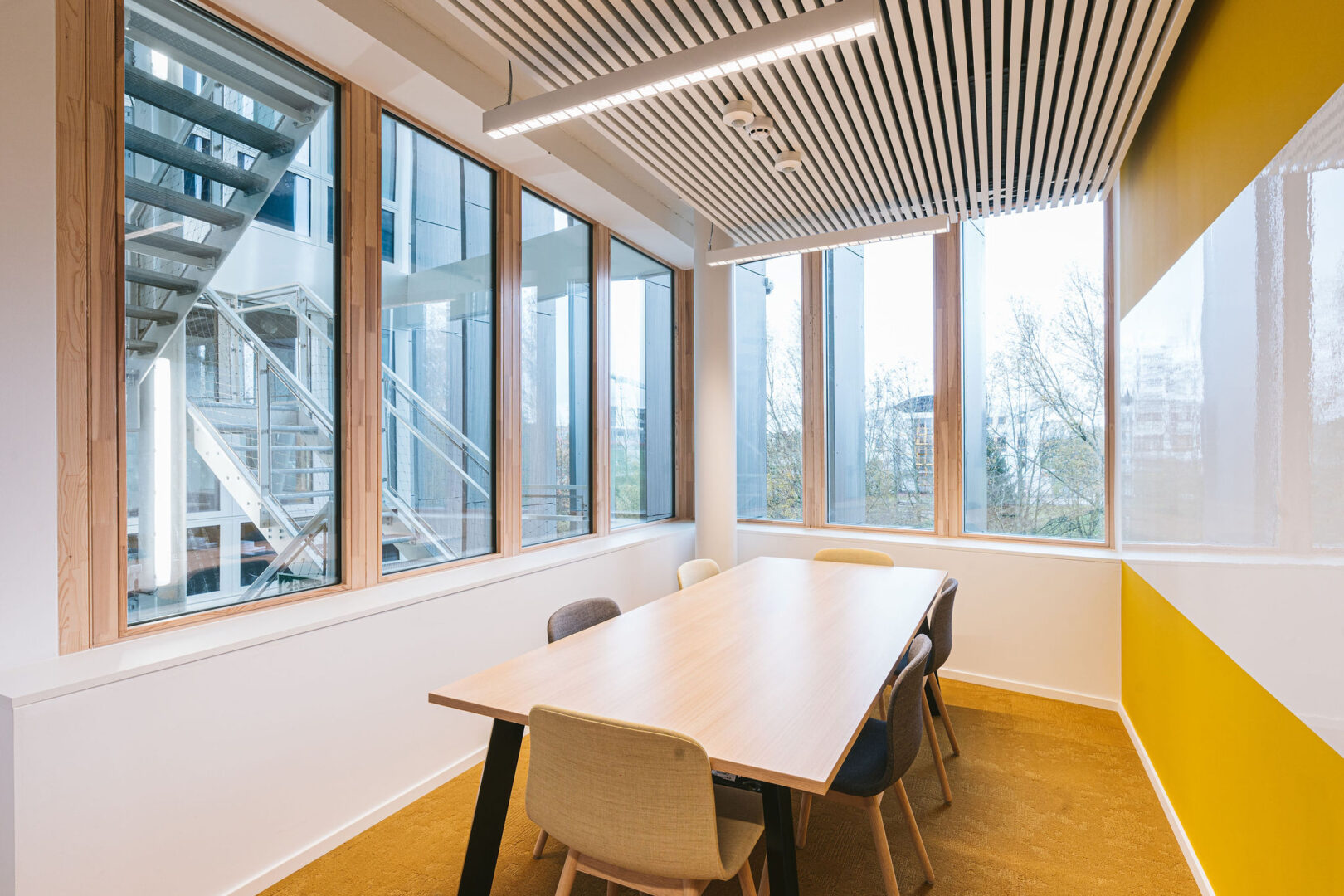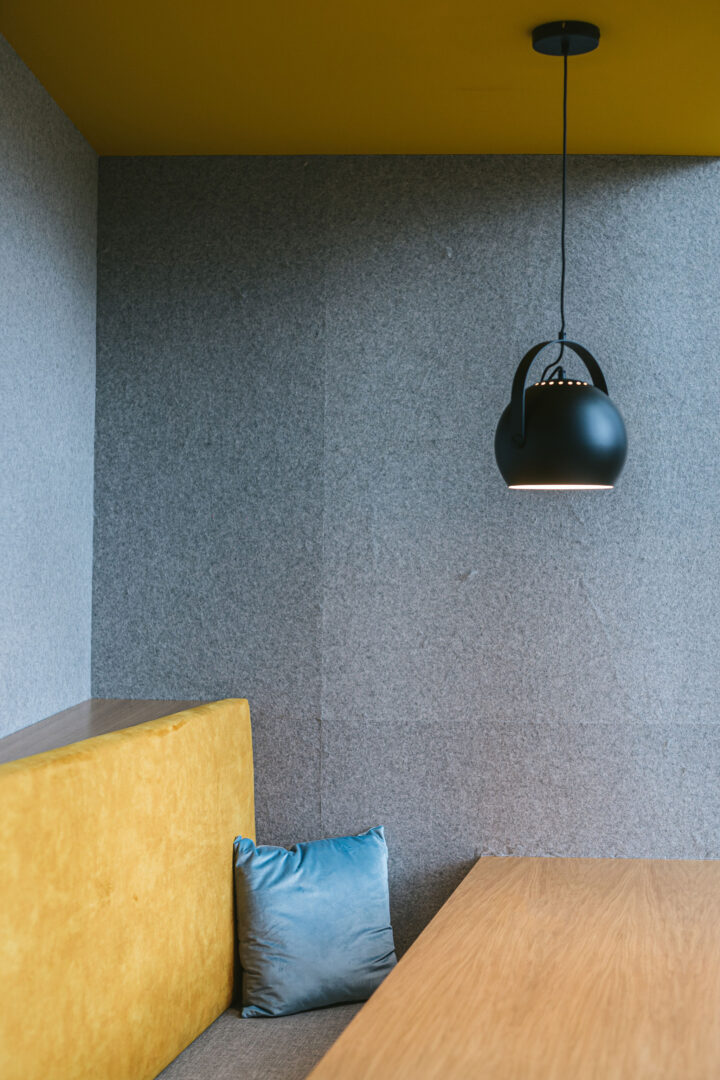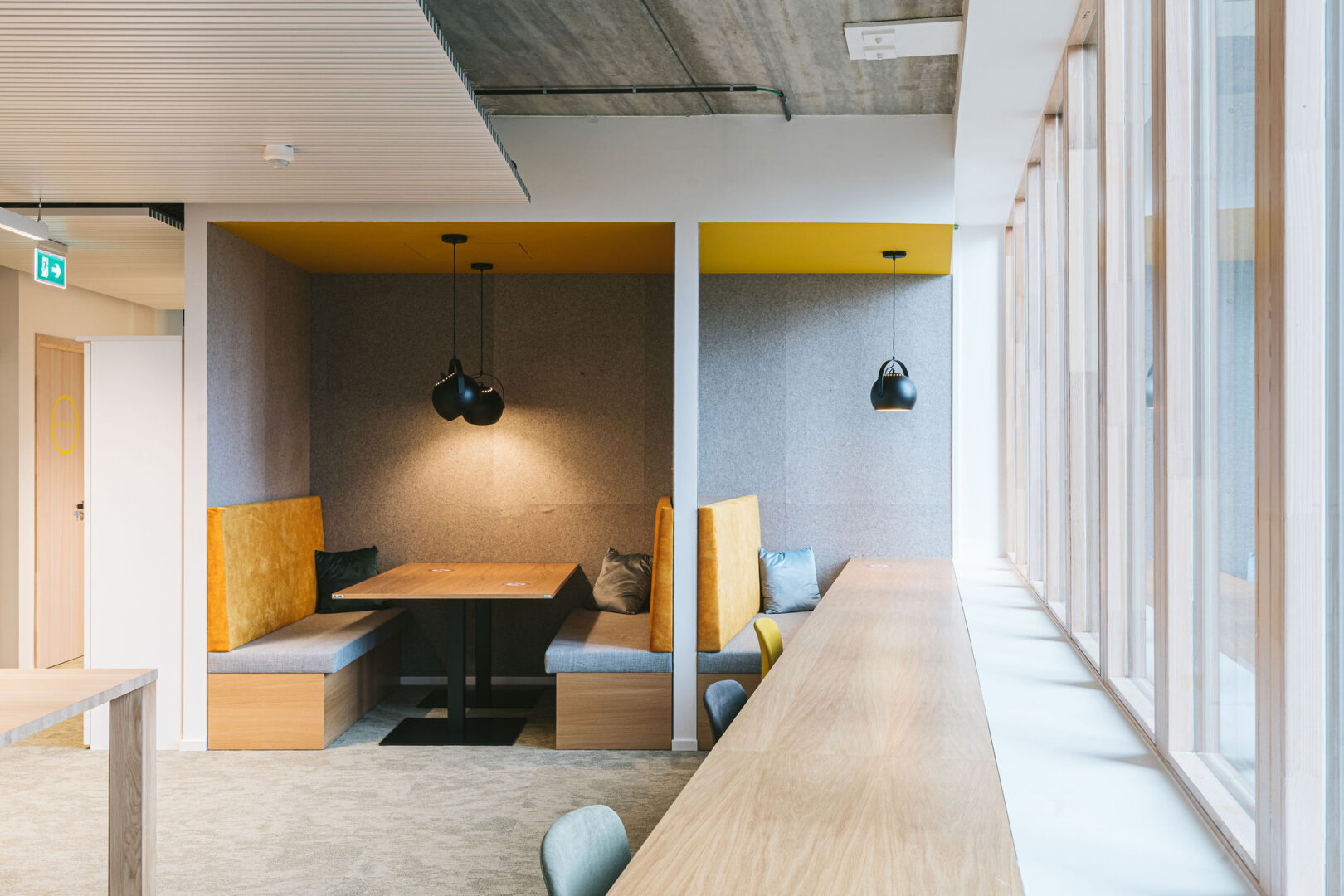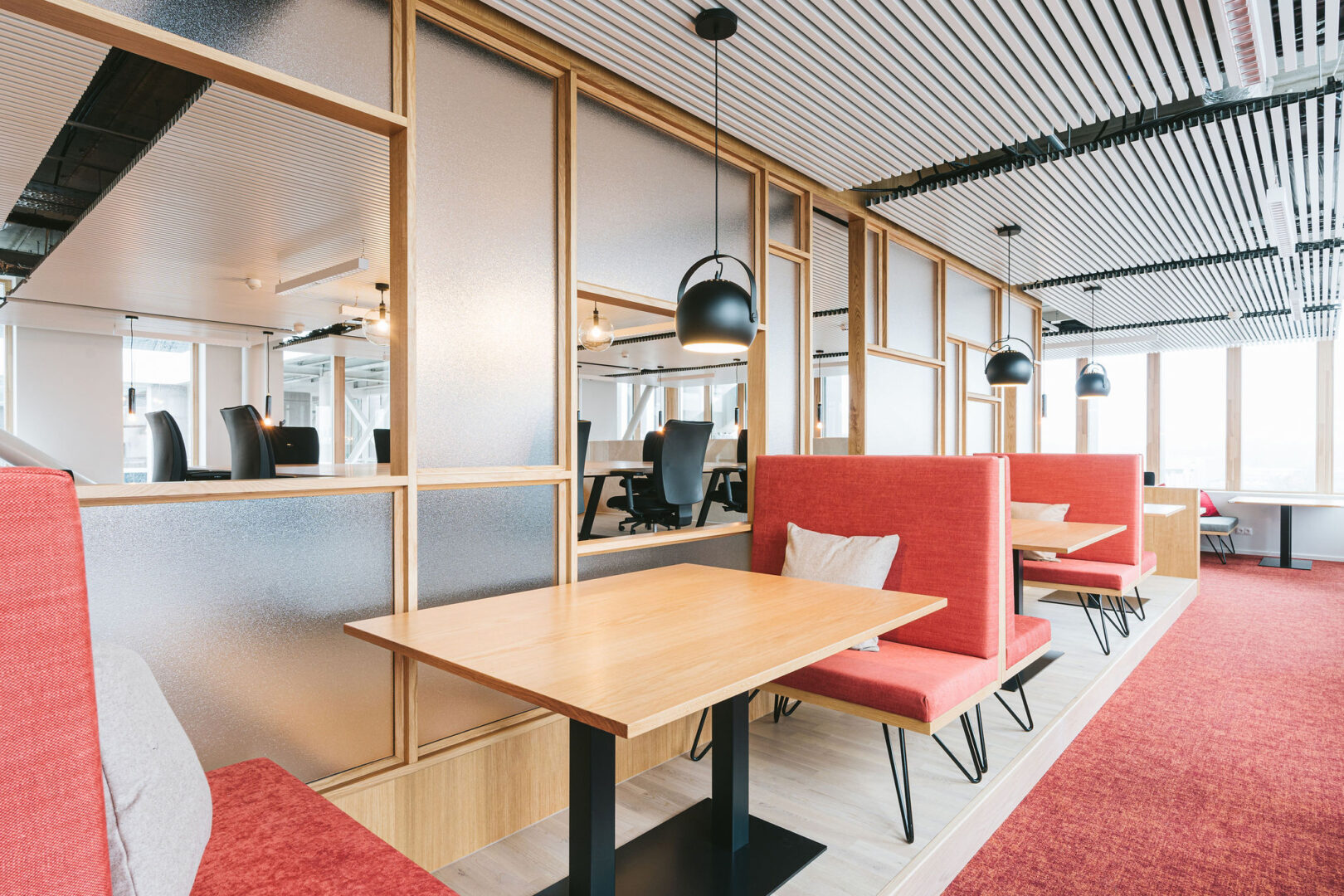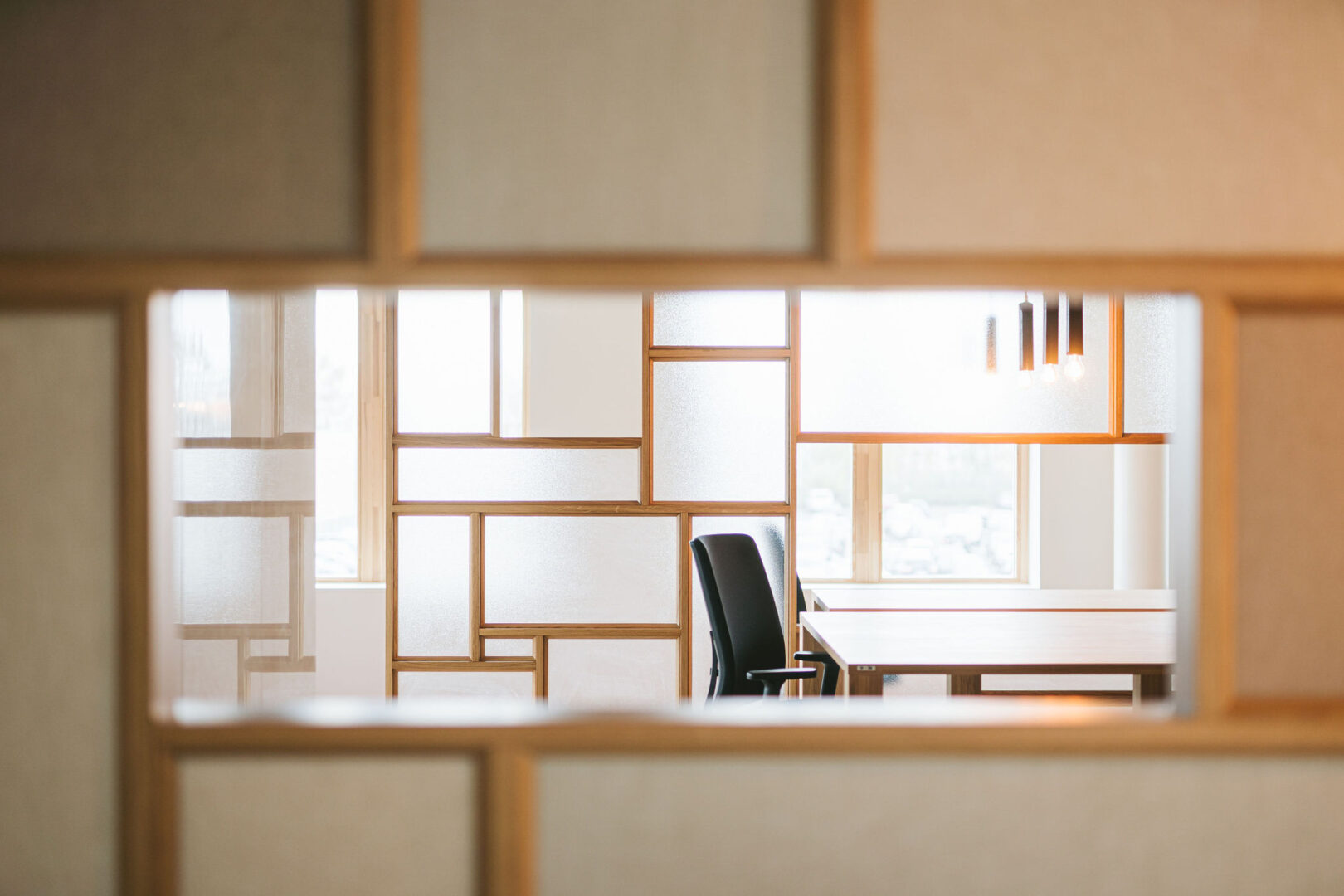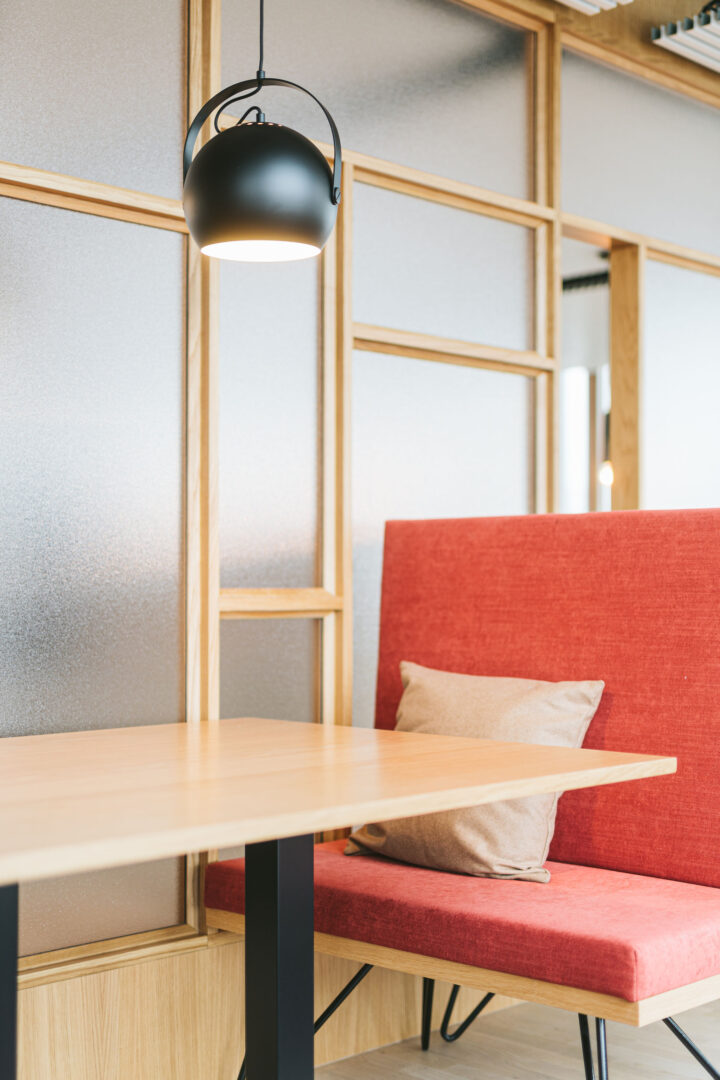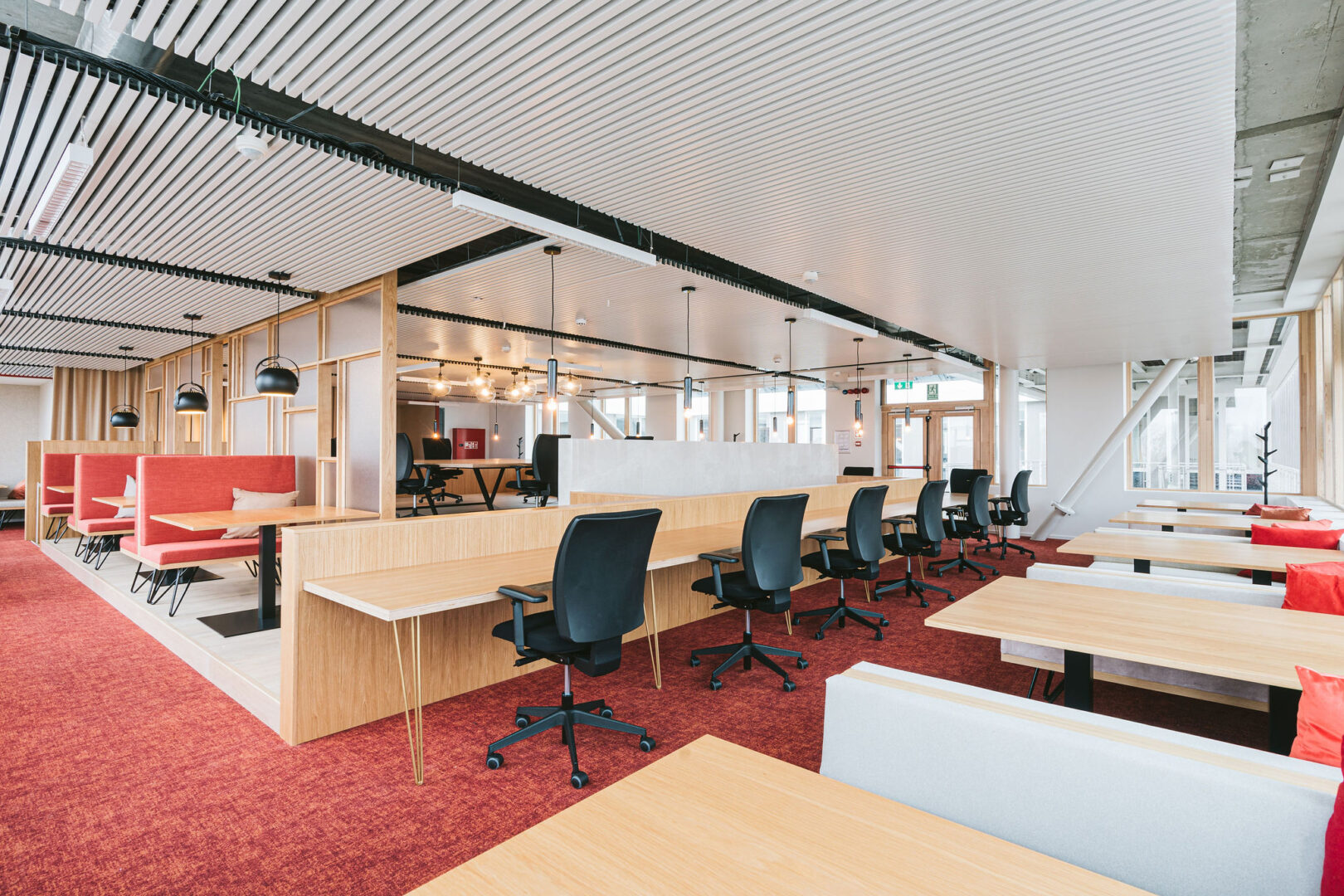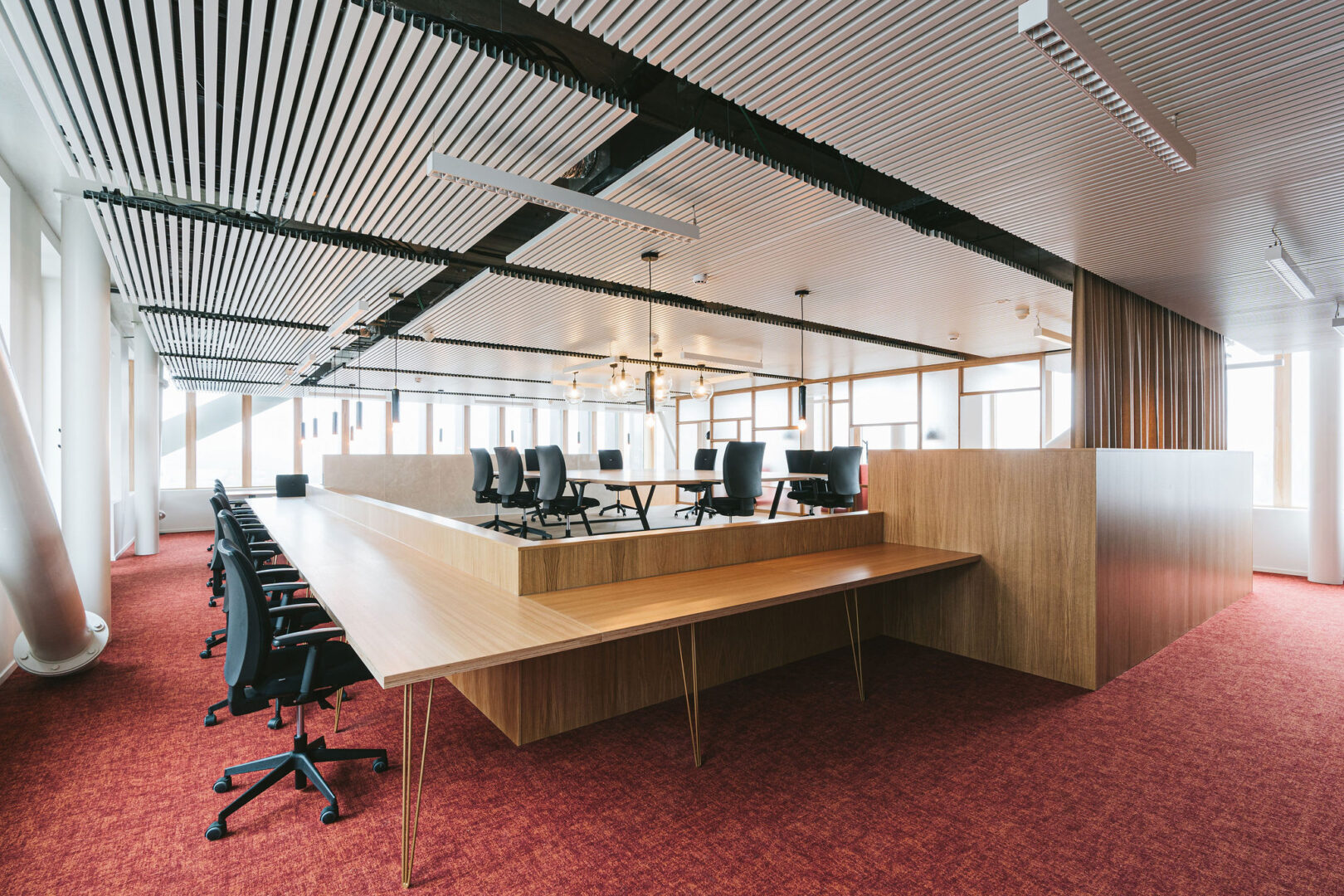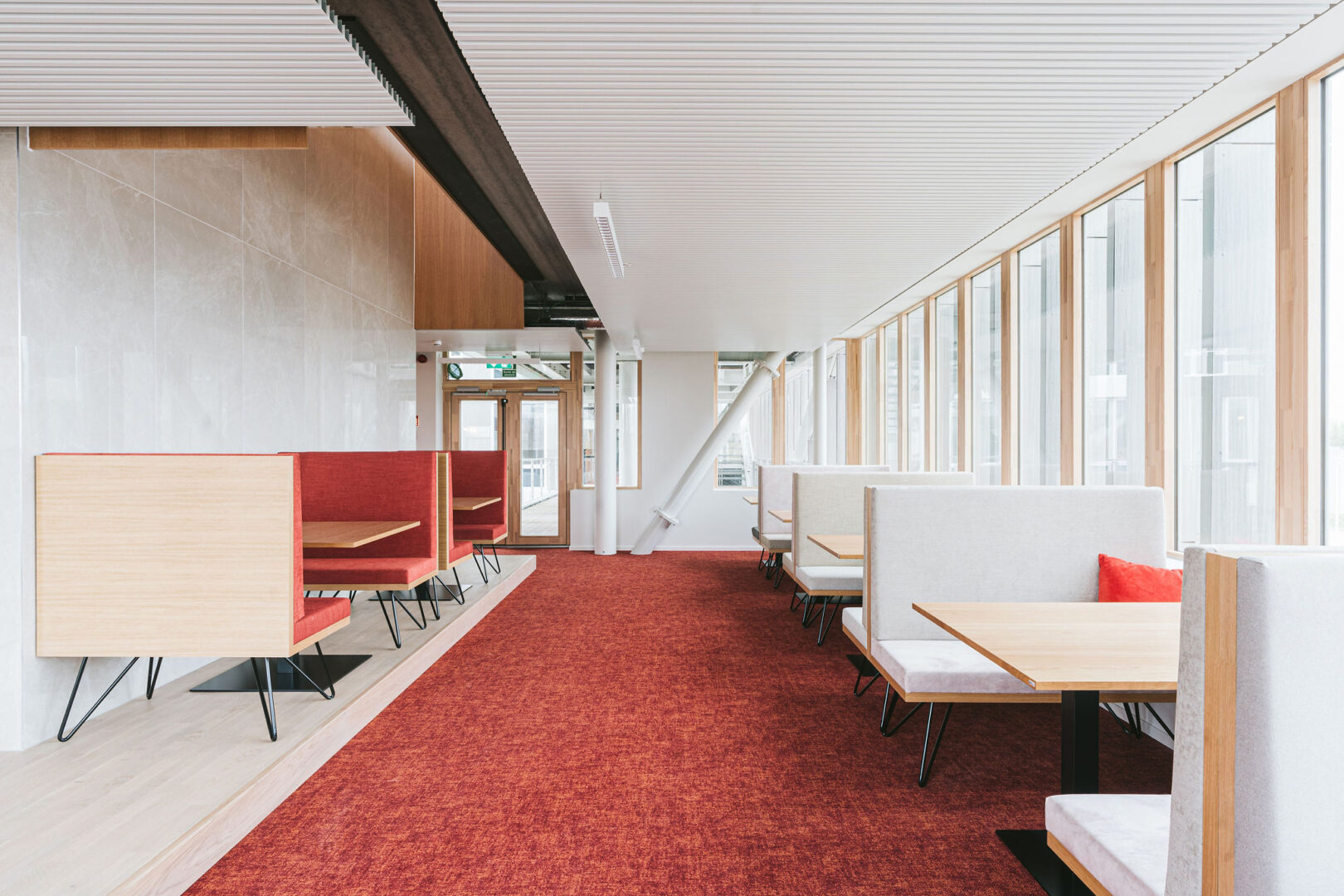 Interior design by OOO - Building architecture by Archipelago | BAEV
ORES headquarters, Gosselies Project
New building, symbol of the transformation of ORES
ORES is the main operator of distribution networks in Wallonia.
2015 - 2020

17 000 m2

800
Change management
Development of the concept and implementation of the future ORES way of working.
Interior design
Macro and micro layout, made-to-measure furniture, mood boards, signage and choice of materials and furniture.
Construction
Budget estimation of the interior design & follow-up work. For the construction of the new headquarters OOO collaborated with At Osborne for mainstream work assistance, MATRIciel, GEI and the architects of Archipelago – BAEV (Breeam certified) for the architecture of the building.
The aim was to bring together people from various buildings spread throughout Wallonia into a single headquarter to facilitate exchanges as well as collaboration. Moreover, the project had to implement a flexible and activity based working in an ecological building. OOO helped ORES define this new way of working and develop a building that could reflect what ORES stands for and that brings their values and strategy alive. The building is a subtle bleng of scalable workspaces and sustainable architecture. It is designed as a "zero energy" site. The office incorporates the most recent bioclimatic techniques in terms of insulation, heating, ventilation and the use of natural light.
The architecture is user-friendly, emphasizing well-being and modularity. A design with a soul and real natural materials. The project is built around different areas and types of activities, a huge entrance hall, a training center, a restaurant, a space dedicated to sport, a boardroom space and a platform space, collaborative activities, concentration areas, private or semi-private offices with common tables, a library, alcoves, meeting rooms, discussion places, and "La Rambla", the heart of the building where the different departments of ORES converge, each with different color themes and atmospheres.
Large and very complex project: construction of a new head office bringing together colleagues from all backgrounds and all trades. OOO helped us to understand the needs that were not met by the old premises and to develop an architectural program that best meets them, in collaboration with the BAEV Architecture Office (Archipelago). Adaptability of interior spaces, well-being, attention to people and harmony were the main challenges of this project, while respecting budgetary constraints. Having the right workspace for the execution of a task, its duration and its nature has now become possible and infuses a new dynamic that is more agile, more responsive. This new building is a space for work and convergence, which takes ORES to a new world of work, a more open environment where flexibility, mobility, meetings and exchanges stimulate ORES's creativity and very activity.
more about ORES headquarters, Gosselies